Arriving in Venice

March 2012 trip to Madrid, Venice, Verona, Milan and Paris.

Venice: Water taxi, Sestiere di Castello, San Marco in the morning,
Murano, Ristorante A Beccafico, Secret Itinerary Tour, Campanile,
Cathedral Basilica, Osteria Ae Sconte, Rialto Markets, Jewish Ghetto,
San Giorgio Maggiore, Santa Maria della Salute, Gondola Ride



Our water taxi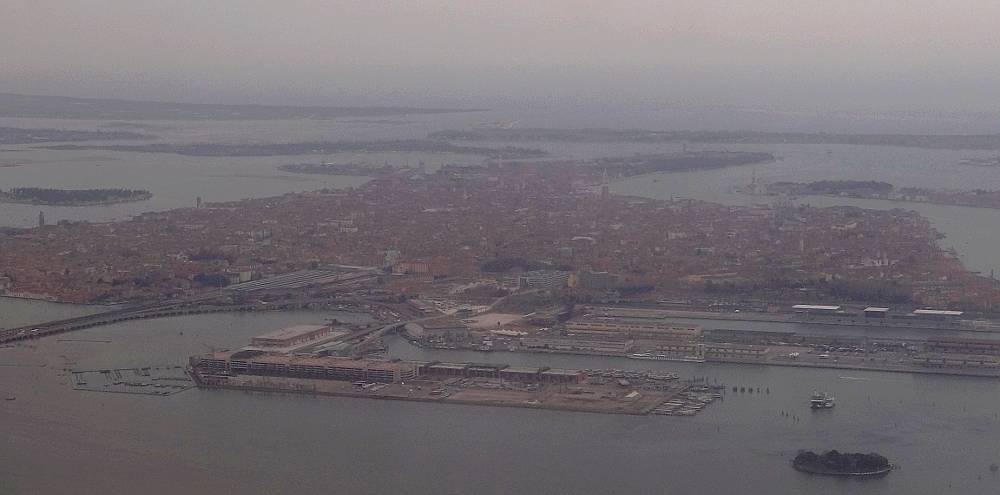 The land side of central Venice has a bridge, railroad station and shipping & cruise ship terminals - this looks like one island,
but is actually dozens of tiny connected islands with a network of canals
Monday, Day 3
With a 10:20AM EasyJet flight, all we did Monday morning was pack and take a taxi back to the Madrid airport. EasyJet does not have assigned seating, but I grabbed a spot in line while Linda was getting breakfast and we were able to get seats together.
It was overcast in both Madrid and Venice, but as we approached Venice Marco Polo airport, I was able to see the lagoon and islands through the haze.
There are multiple ways to get from Marco Polo to your hotel and I had decided on a sharred taxi which was only 30 euros each, rather than 100 euros that a regular taxi would cost. As it worked out, our taxi left as soon as we walked to the dock and we had it to ourselves. It was about a 7-8 minute walk from the terminal to the dock.
It would have been more fun on a sunny, clear day, but I enjoyed the 25 minute boat ride to a dock near the San Zaccaria vaporetto stop, about 200 feet from our hotel.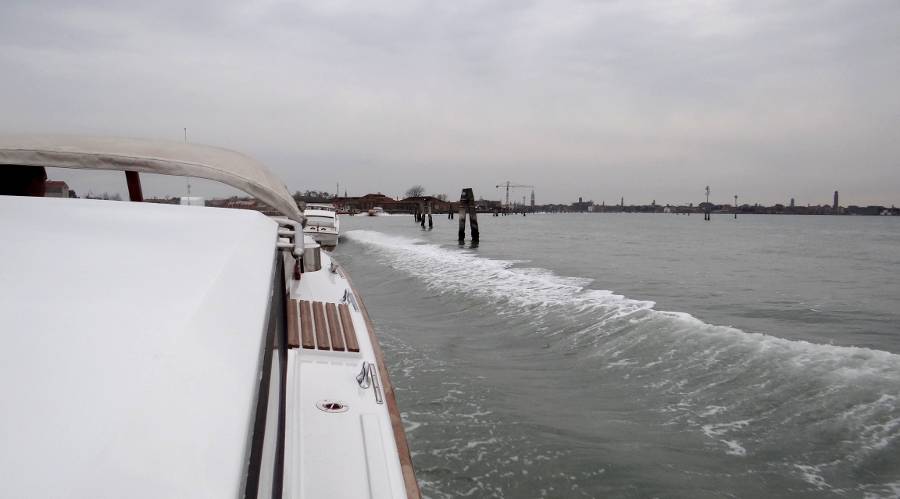 The channel from the airport to the city is a busy corridor marked off every couple hundred feet through the Venetian Lagoon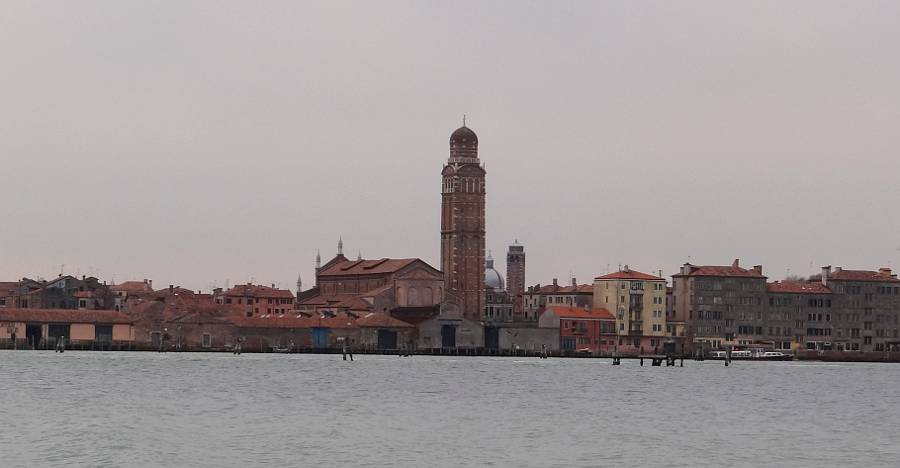 The Cannaregio Sestiere (district) of Venice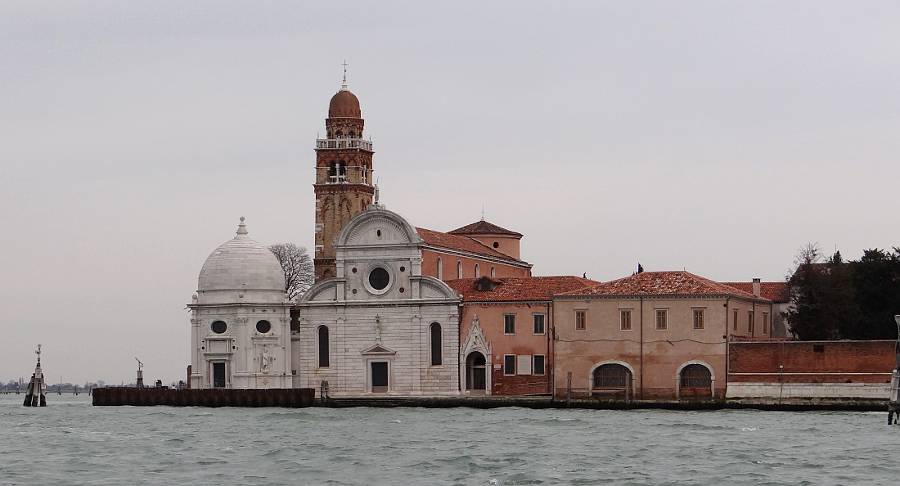 San Michele in Isola is a 15th century church and monastery on Isola di San Michele - since 1807 this entire island is a cemetery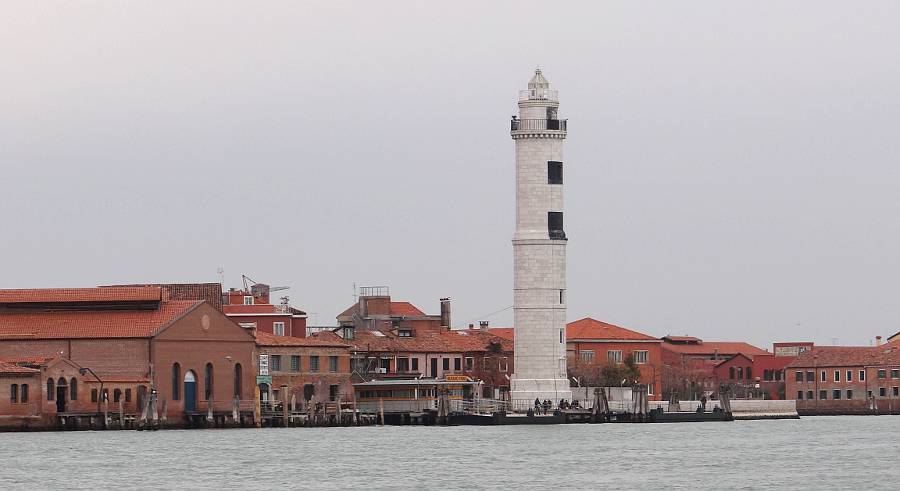 Faro di Murano (Isola di Murano Lighthouse) was built in 1912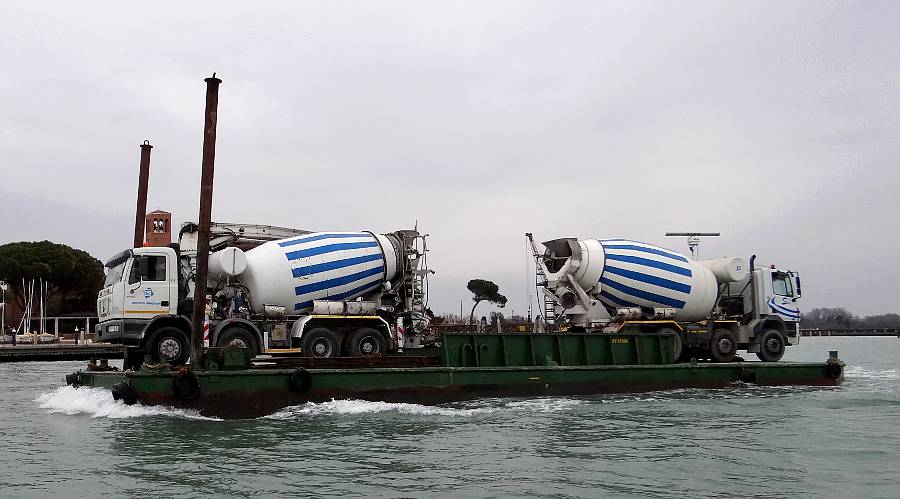 Cement trucks (prints of this photo are available at Finearts America)
The Hotel Campiello is a small hotel located on Calle del Vin, a quiet alleyway located two bridges east of Piazza San Marco (St. Mark's Square) and about 100 feet from the San Zaccaria vaporetto stop. Our bed was a little larger and the arrangement was a little more comfortable than the hotel we stayed at in Madrid.
The location of this hotel is wonderful, at least during the off season when we were in Venice. The staff were friendly and we had no major problems with the hotel. Minor complaints were the toilet not wanting to shut off, poor internet speed and a boring breakfast.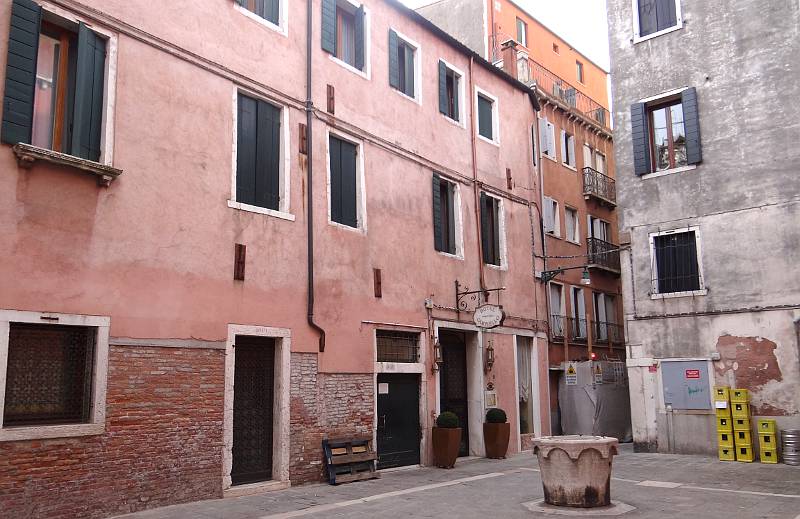 Our room was the one with the window right about the Hotel Campiello sign

Our room in the Hotel Campiello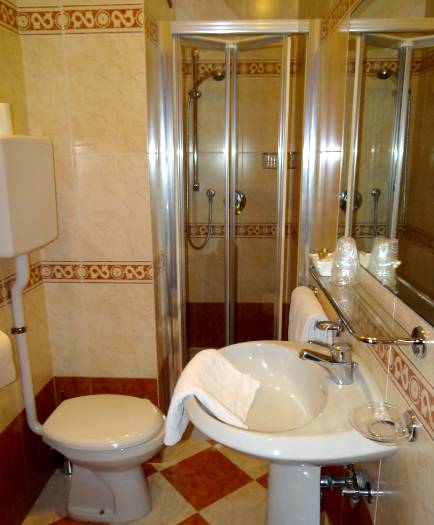 A little more shelf space woud have been nice