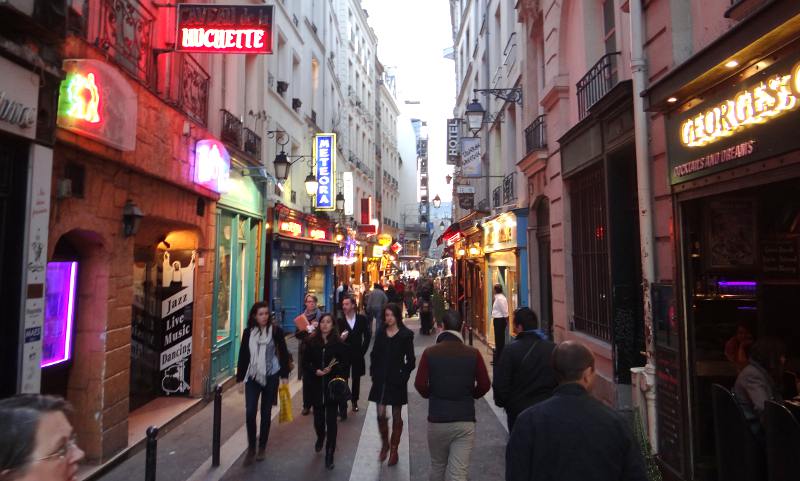 Rue de la Huchette in the Latin Quarter (5th Arrondissement)
Monday continued
After freshening up, we walked back downstairs and only about 50 yards to the train station where we caught the RER B suburban city train into Paris. We would have originally of had a couple of hours in the afternoon in Paris, but we now had just an evening.
We spent the evening exploring the 5th Arrondissement, also known as the Latin Quarter. I had liked what I had seen of this area on previous visits, Rather a major meal, we snacked - first on crepes from a sidewalk creperie, then, later we had fondue at the Flagrant Delice.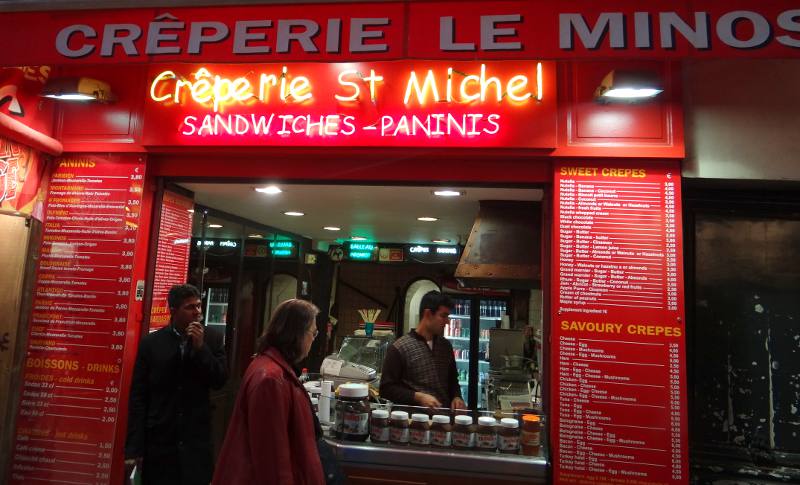 Creperie on Rue de la Huchette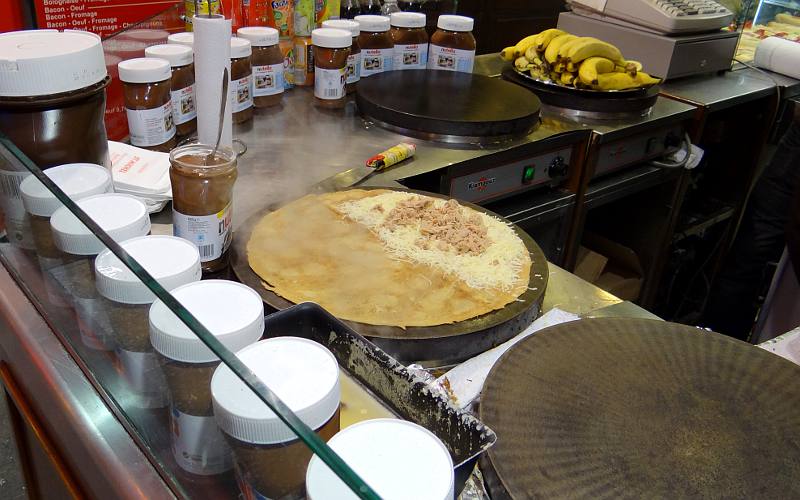 We were a bit disappointed when the crepe had been pre made, but it still tasted good - I had cheese and tuna
We found a couple of interesting churches. One was closed, but the Église Saint-Séverin (Church of Saint-Séverin) was open. It was a little past sundown and their were few lights, but the interior of this church was gorgeous. The sound of singing from a service being conducted in a side chapel added to the wonderful atmosphere.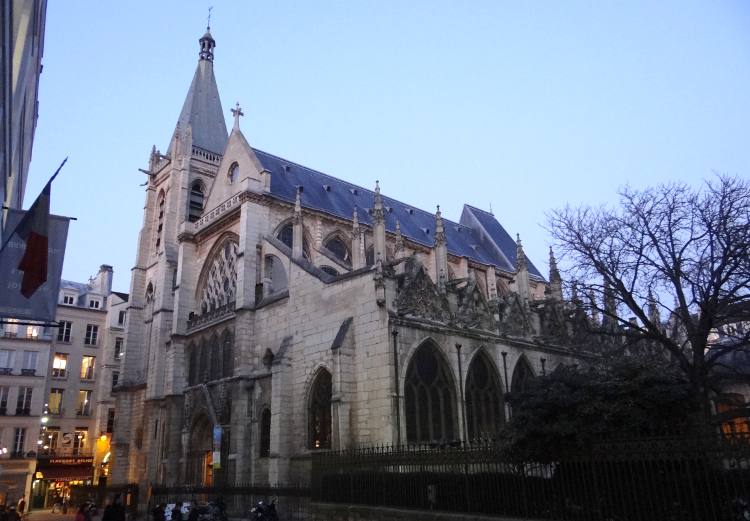 The current Église Saint-Séverin church building was started in the 11th century, but most of it is from the 15th century.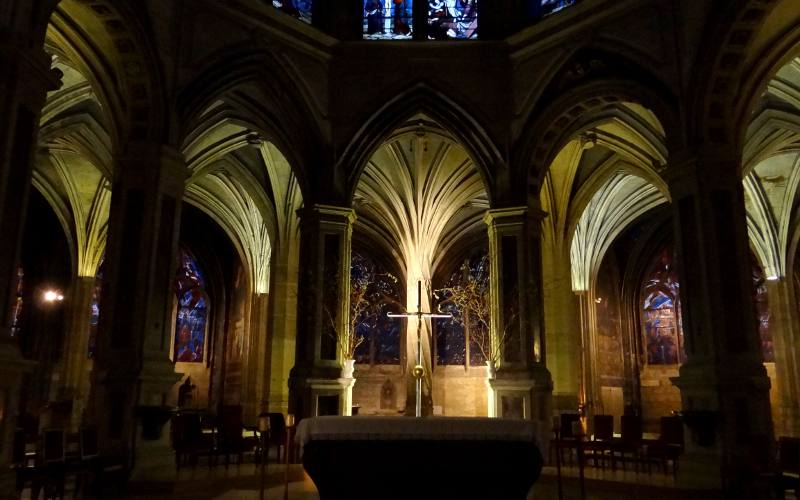 The center pillar is in the shape of a palm tree (prints of this photo are available at Finearts America)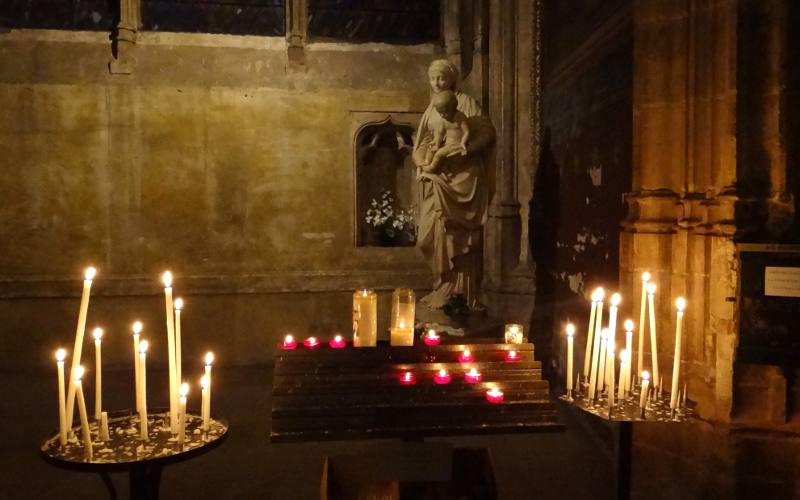 Statue of Our Lady of the Holy Hope (prints of this photo are available at Finearts America)
We went by Shakespeare and Company, an English language bookstore was opened on Paris's Left Bank in 1951. It was named for a more famous earlier bookstore which was the center of the American literary community in Paris in the 1930s and 40s. Writers and artists who spent much time there included Ernest Hemingway, James Joyce, Ezra Pound, F. Scott Fitzgerald, Gertrude Stein, George Antheil and Man Ray.
The Australian novelist, Caroline Brothers, was giving a reading in the bookstore, and it had drawn such a large crowd that people were listening to the reading on speakers in front of the store.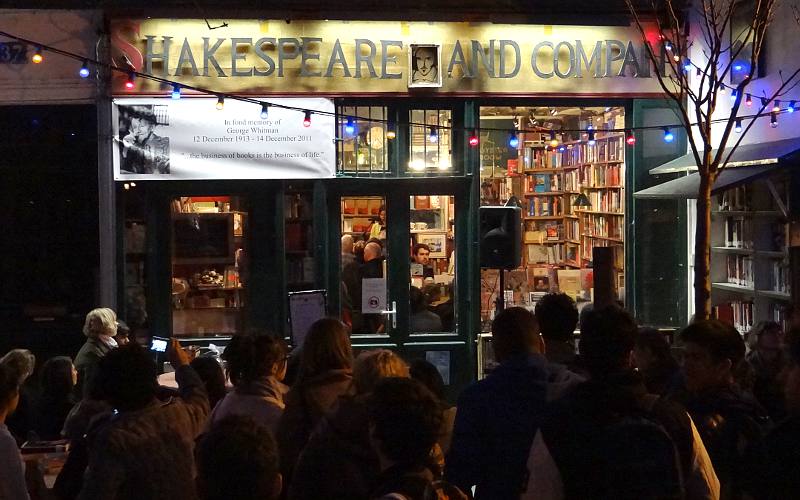 Reading by author Caroline Brothers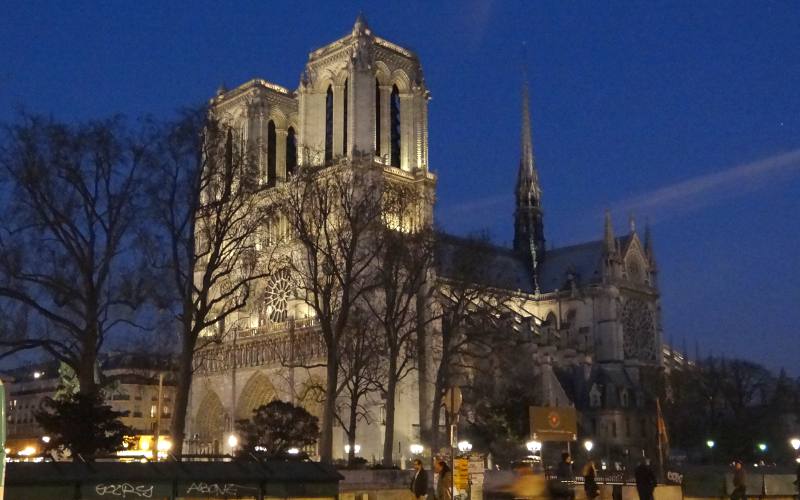 The view of Notre Dame across the street from Shakespeare and Company