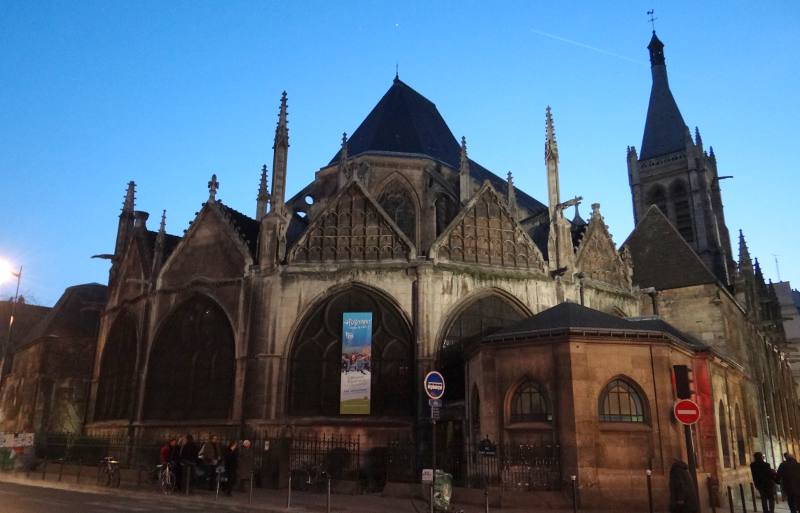 Église Saint-Julien-le-Pauvre (Church of Saint Julian the Poor)
Monday continued
We found another beautiful church nearby, Église Saint-Julien-le-Pauvre. The church is one of the oldest religious buildings in Paris. Saint-Julien-le-Pauvre was built in Gothic style during the 13th century. We wanted to look inside, but there was a service in progress.
We had seen many restaurants serving fondue in the Latin Quarter and that sounded good to Linda, so we returned to the Flagrant Delice, which looked like one of the better choices. The little restaurant was nearly full and rather hot - the flames from the fondue were adding to the heat. We split a cheese fondue with bread and potato, which turned out to be more filling than we expected and we ate no more that night.
It was also my first opportunity to have cidre (hard apple cider) during the trip and we split a good bottle of Cidre Doux, a sweet cider from Normandy.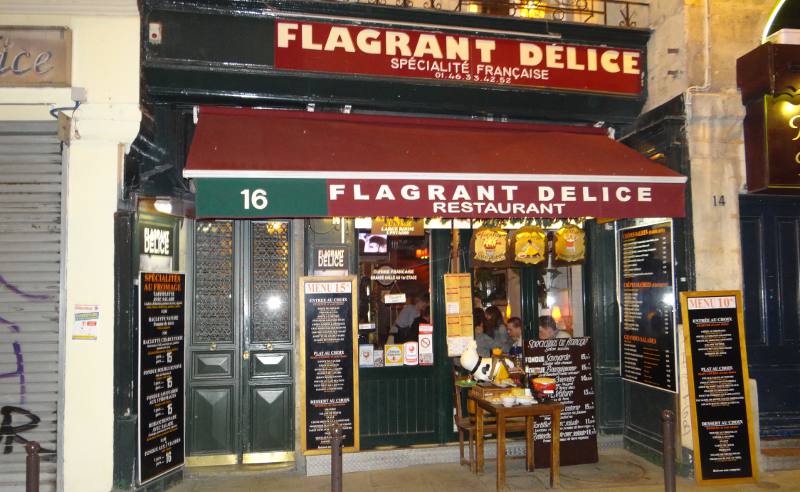 Flagrant Delice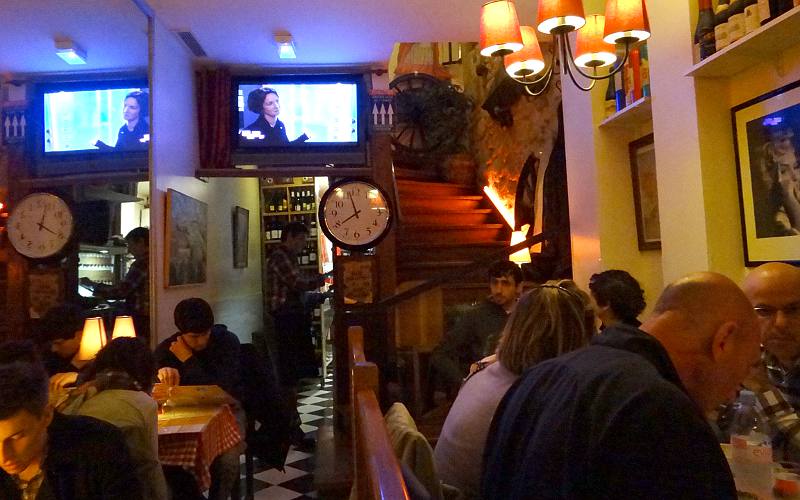 Crowded interior of the Flagrant Delice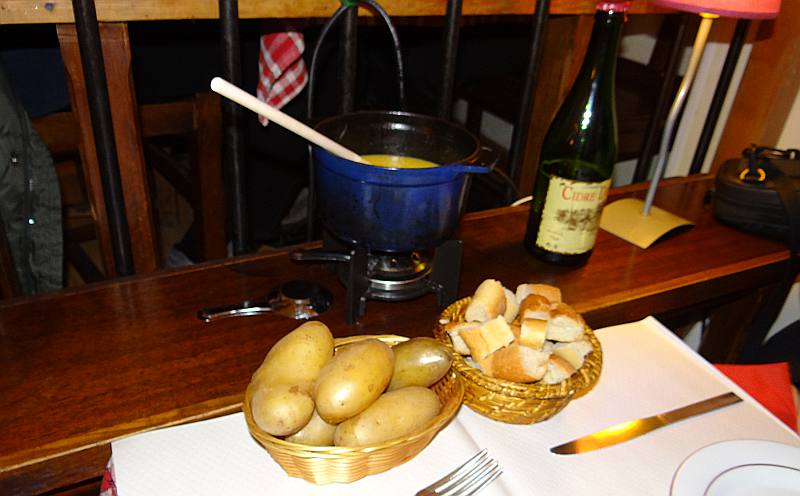 Our fondue pot and the bread and potatoes to dip in the cheese
We finally walked along the bank of the La Seine where I had nearly proposed to Linda during our first visit to Paris, (The proposal at the Eiffel Tower)
and repeated the river cruise from our previous trip to Paris. We did a one hour cruise with Bateaux Les Vedettes du Pont-Neuf. Although it was a cool evening, the top deck was crowded. Maybe too crowded, there was a large group which was singing loudly more than good.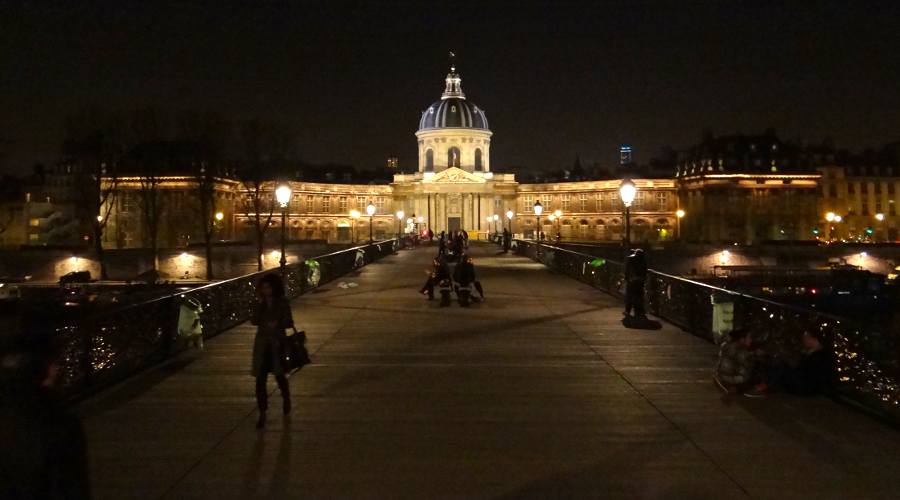 Pont des Arts and the Institut de France which is responsible for preservation of the French language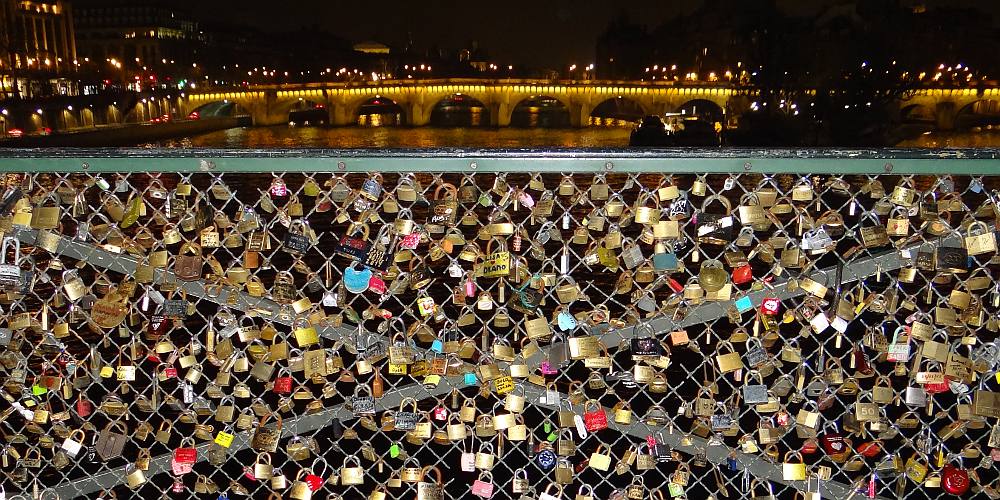 More love locks on the Pont des Arts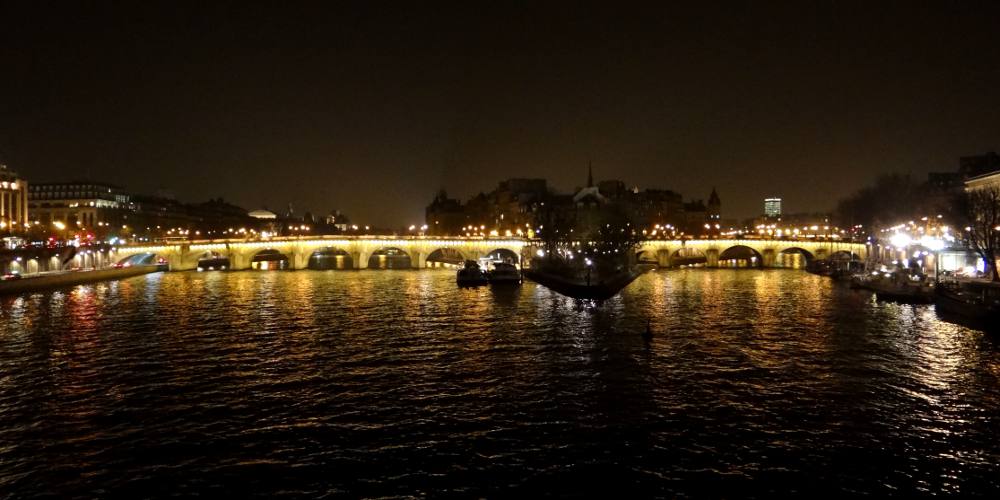 Bateaux Les Vedettes du Pont-Neuf operated from the tip of Île de la Cité - it cut off from the rest of the island by the Pont-Neuf ) New Bridge
(prints of this photo are available at Finearts America)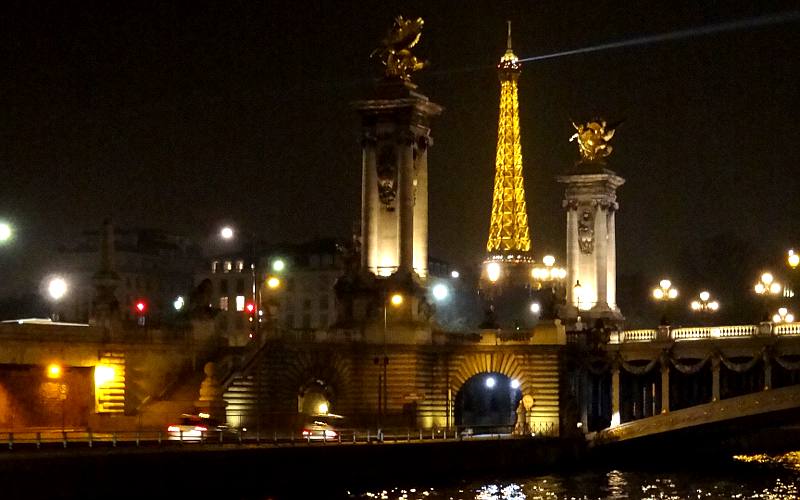 The Eiffel Tower flanked by gilded sculptures at the end of the Pont Alexandre III bridge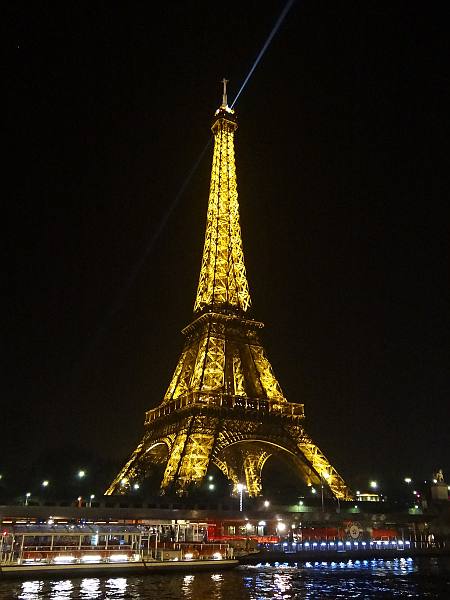 Tour Eiffel (Eiffel Tower)
(prints of this photo are available at Finearts America)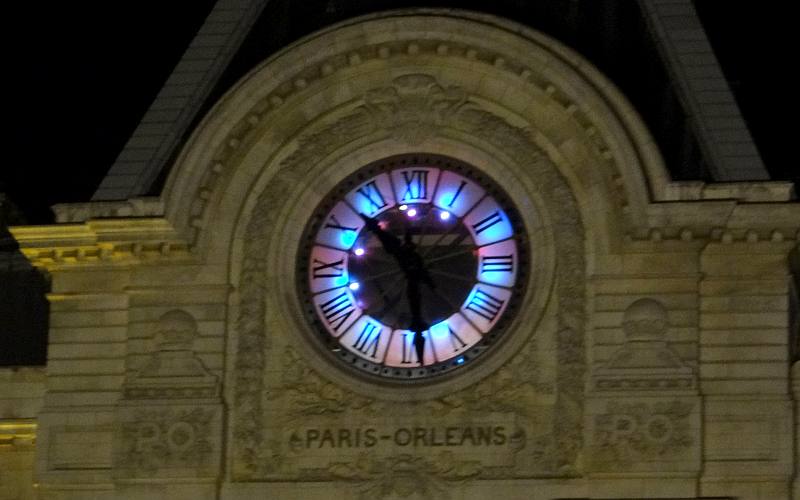 Musée d'Orsay Clock
By the end of our cruise, it was getting late and we caught one of the last trains back to the airport. Well, most of the way to the airport. It turned out that due to construction, the late night trains do not go all the way and you transfer to a shuttle bus for the last of the route.

Tuesday, Day 11
It was an easy walk and shuttle ride to our flight back to the US on American Airlines and our flights back to the US were uneventful. We changed planes in Chicago and arrived in Kansas City to find that it was 80 degrees in the early evening. In March!