Hawaii 2023 Trip
Lunch at Kimo's & more whales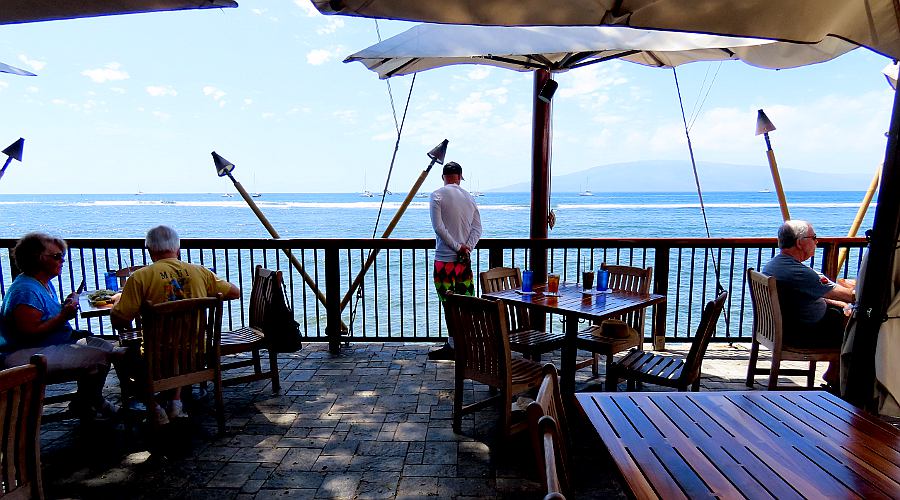 Kimo's Maui - Lahaina, Hawaii
Friday - day 8
We spent the next few hours exploring Lahaina on foot, including lunch at Kimo's Maui where our reservation gave us a great waterfront table. From our table, we enjoyed watching whale activity in the distance, where it appeared they were spending a lot of time up, largely out of the water. We also saw several private boats which had gone aground or sunk a few days earlier.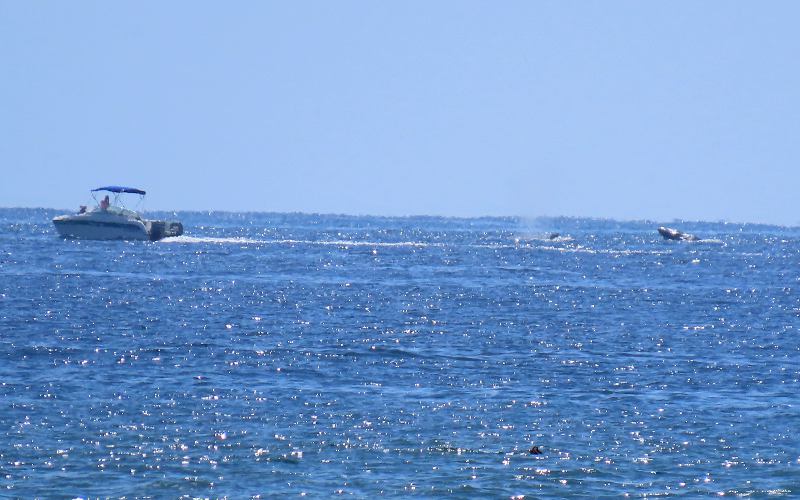 Watching whales dance from our table

A yacht which ran aground on the reef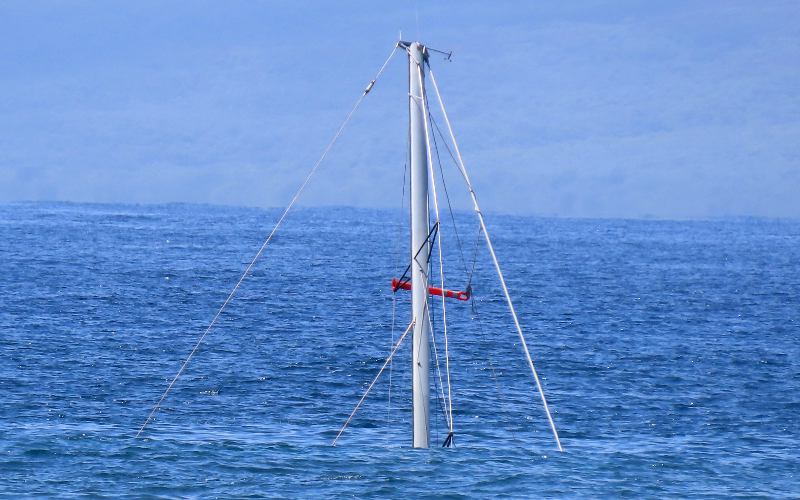 A sunken sailboat
Linda had fire roasted vegetable dip (puree of tomatoes, roasted squash, bell pepper, garlic, served chilled with Surfing Goat cheese & herb grilled flat bread) and I had very good fish 'n chips. I particularly liked the house made tarter sauce and the apple cider coleslaw was good as well. We shared Kimo's famous original hula pie (chocolate cookie crust, macadamia nut ice cream, hot fudge, toasted mac nuts, whipped cream), which was very good and larger than even two of us wanted to finish.

Fire roasted vegetable dip and fish & chips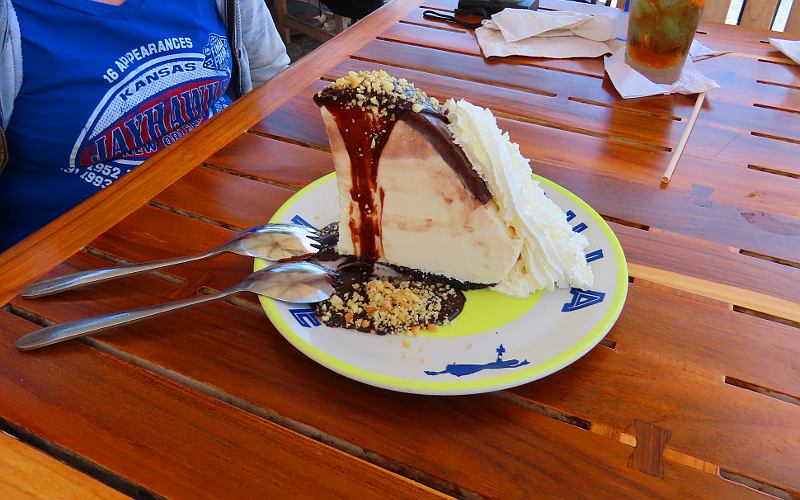 Hula pie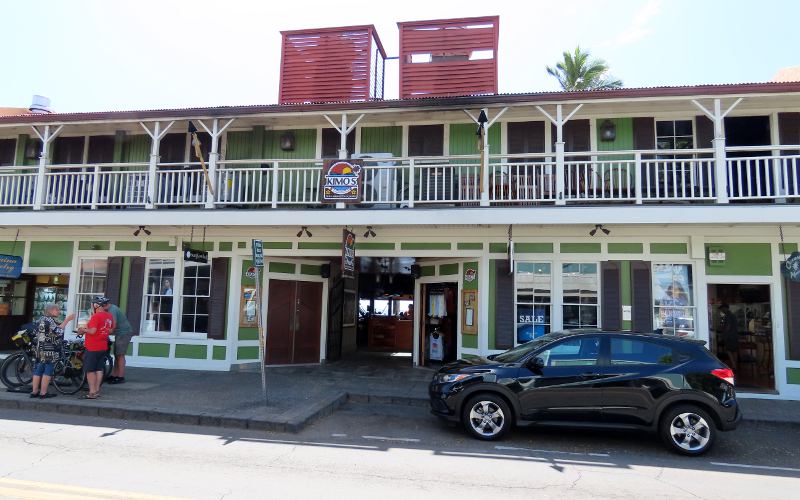 Kimo's Maui
We visited many of the gift shops and art galleries along Front Street, enjoying some of the galleries a great deal. The only negative thing was an extremely aggressive young woman from Italy who dragged us into a cosmetic shop and almost refused to let us leave.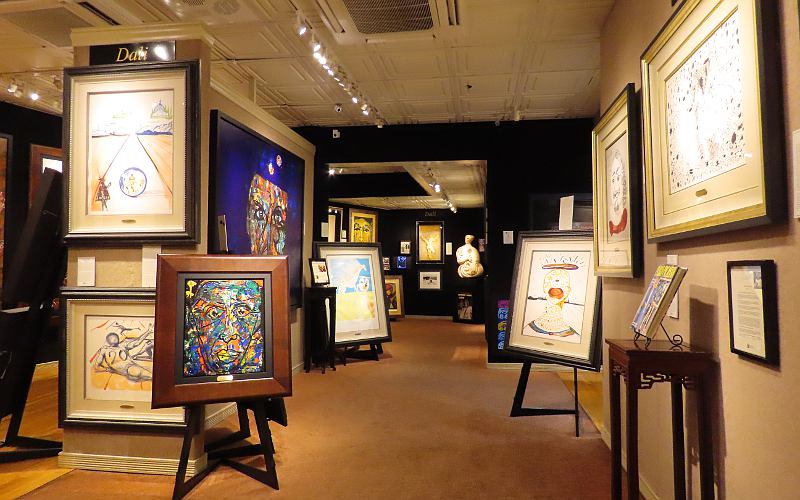 Harte International Galleries
We had spent longer than I originally planned in the area and afterward drove only a little further north along the coast. We were probably the only tourists to stop and photograph the Lahaina Civic Center where the University of Kansas Jayhawks play in the Maui Invitational every three years or so.
On our way back to the condo, we pulled off to enjoy Papawai Scenic Lookout. We soon found that there was a lot of whale activity taking place in the distance and I spent some time taking photos with my long zoom. I was particularly happy with the photos which I got of a humpback whale and her calf doing a double breach.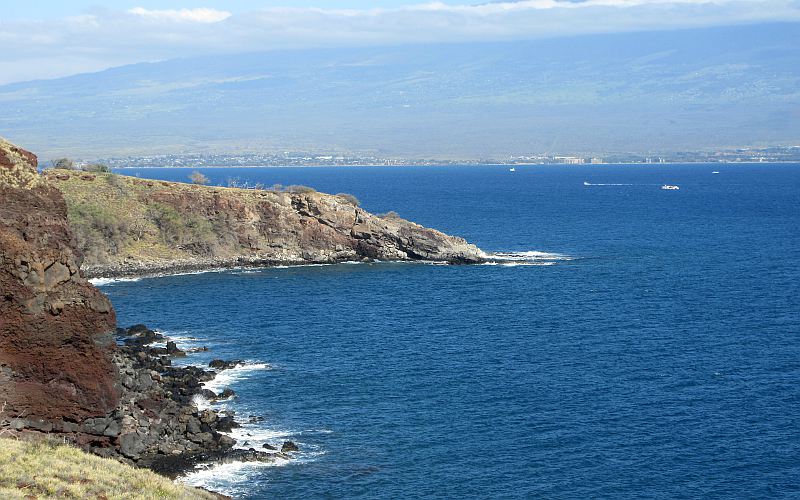 View from Papawai Scenic Lookout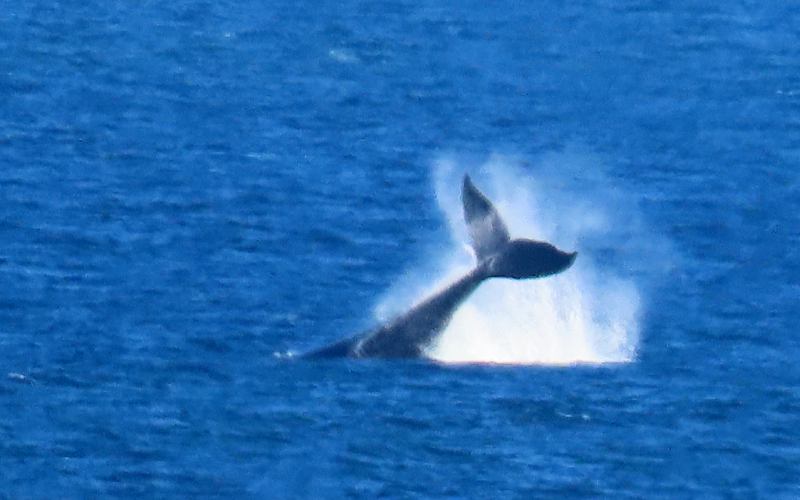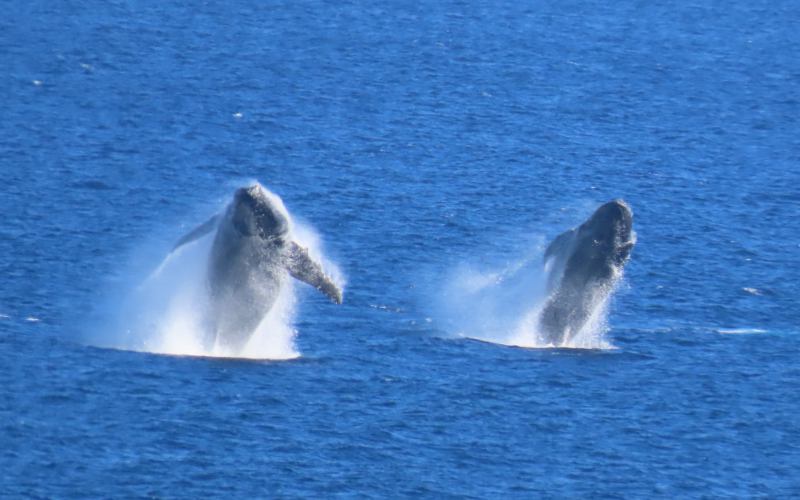 Mother and calf