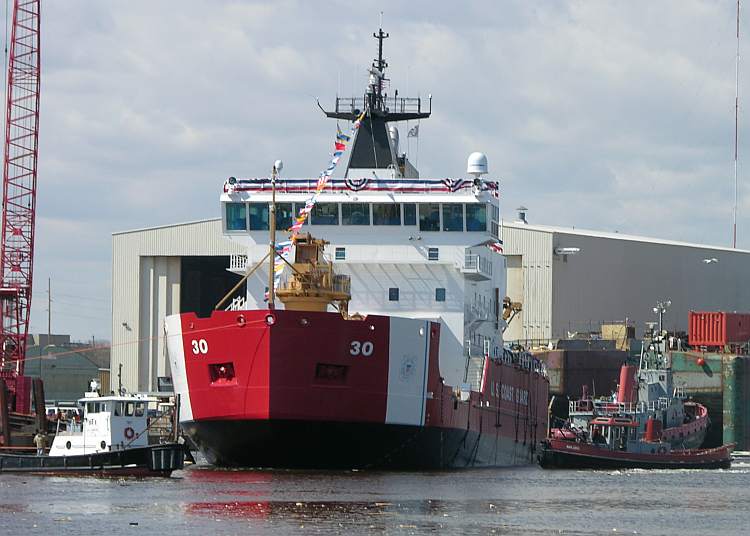 Tug boats Escort, Krystal & Erika Kobasic assist the Mackinaw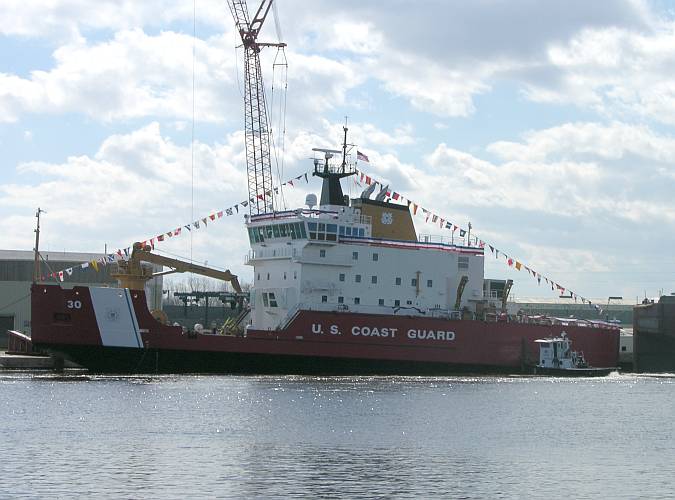 The Mackinaw (2) was delivered to the United States Coast Guard later in the year and went through the
first winter season with the old Mackinaw. Its first skipper was be Commander Donald F. Triner and the new
Mackinaw's port continued to be Cheboygan, Michigan. Mackinaw City has become the home of the old
Mackinaw and it is now the Icebreaker Mackinaw Maritime Museum.
The 290 feet long old Mackinaw (WAGB 83) was built in Toledo, Ohio and commissioned in December, 1944

Page 1 - before launch Page 2 - at shipyard Page 3 - ceremony Page 4 - launch