`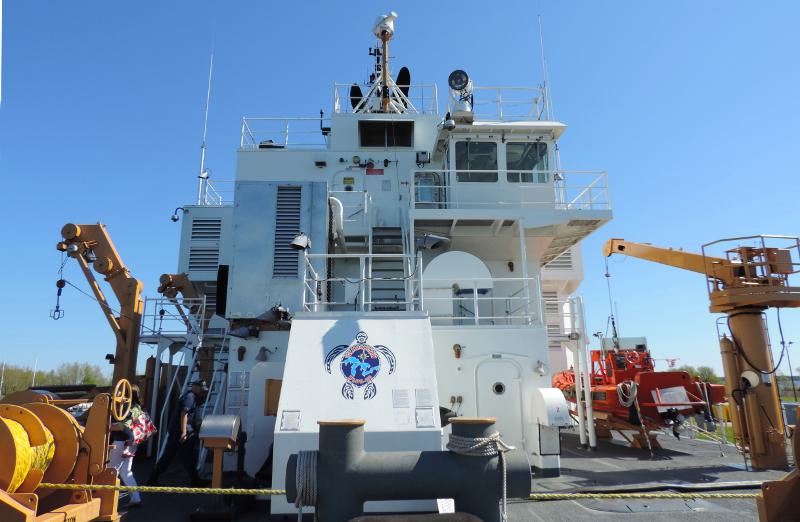 Commissioned June 10, 2006, the Mackinaw (WLBB 30) assumed the "Mackinaw" name and heritage and now stands as the largest United States Coast Guard Cutter on the Great Lakes. WLBB 30 is configured to better handle a variety of roles, including buoy maintenance and handling of environmental spills.
The Mackinaw is powered by 3 Caterpillar 3612 Turbocharged V-12 engines - 3360 KW each. Propulsion comes from 2 ABB azimuthing electric propulsion drives where the propulsion motor is installed inside a submerged azimuthing (unlimited 360 degrees) pod and coupled directly to an extremely short propeller shaft. See photos of the pods from before the Mackinaw's launch.
Length... 240 feet Beam... 58 feet Draft (full)... 16 feet
Displacement (full)... 3,350 tons Range at 12 knots... 4000 nautical miles
This photo tour was photographed on May 25, 2013.