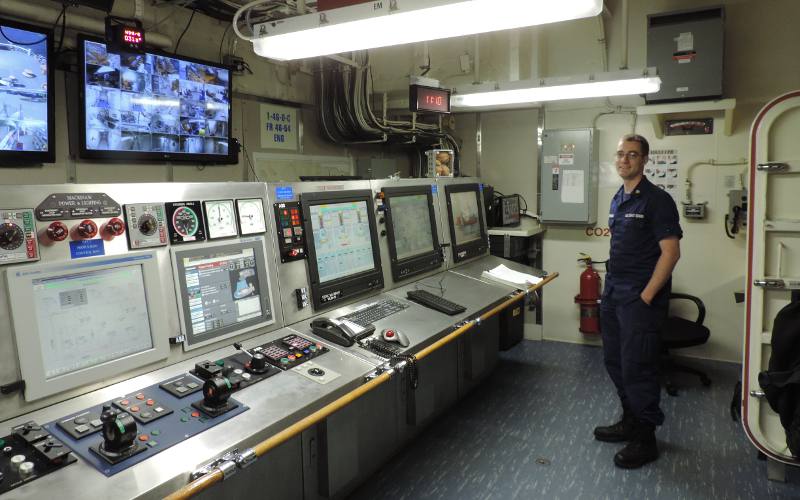 Engineering Machinery Plant Control and Monitoring System
Continuation of the tour of the United States Coast Guard Cutter Mackinaw (WLBB 30) including the engineering control center (MPCMS) and the 3133 square foot heated buoy deck.
The Machinery Plant Control and Monitoring System of the USCGC Mackinaw is a 5,800 plus point control and monitoring system which allows the on board Engineers to use the Condition Based Monitoring (CBM) to trend any monitored point over time and use that information to plan maintenance ahead of time. The MPCMS helps reduce the manning requirements by almost half.
Each MPCMS station is capable of providing control and monitoring, alarming, and reporting functions for propulsion and auxiliary equipment. All machinery alarms, including fire and flooding alarms, are provided through the MPCMS and if not acknowledged within a predetermined time, will provide a voice alert through the ship's intercom system, in addition to automatically dialing a phone number for standby personnel.
The system also uses closed circuit TV to monitor every entry point and critical location in the vessel.
This photo tour was photographed on May 25, 2013.