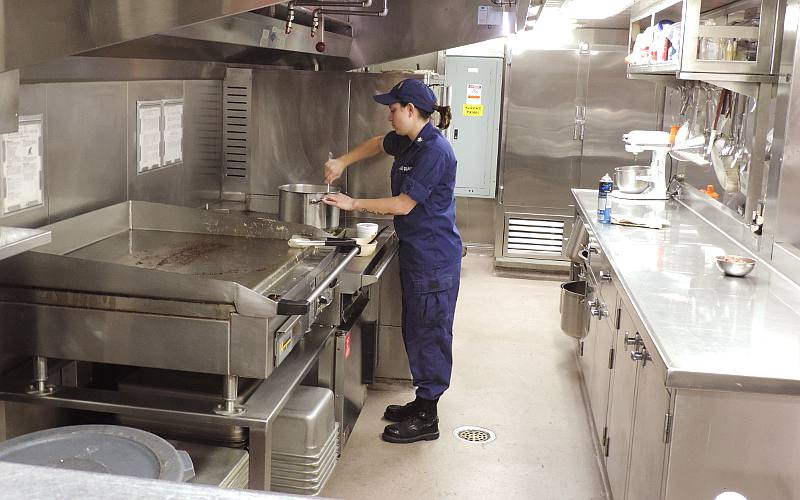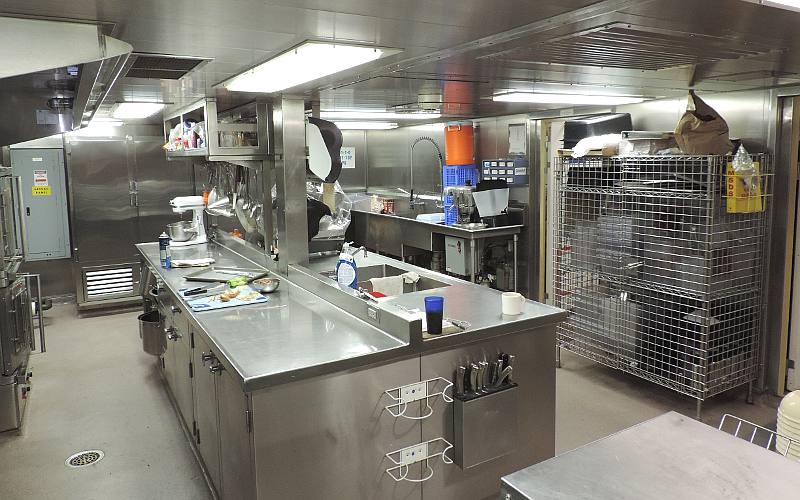 CGC Mackinaw galley (kitchen)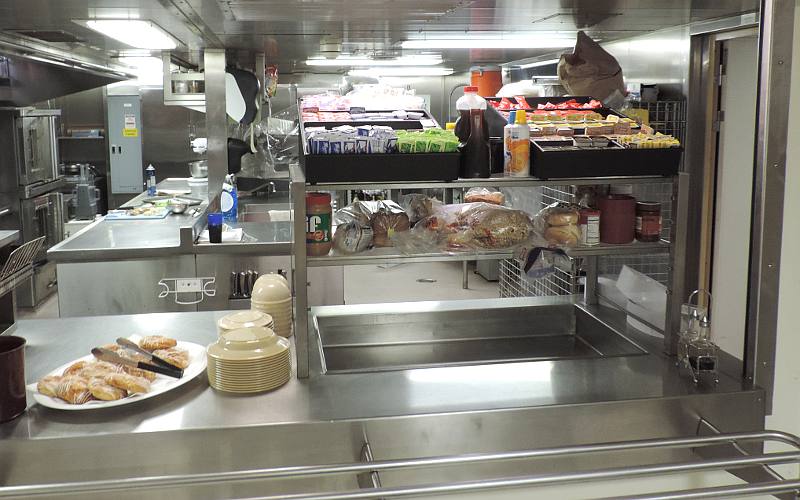 Some food is kept available at all times.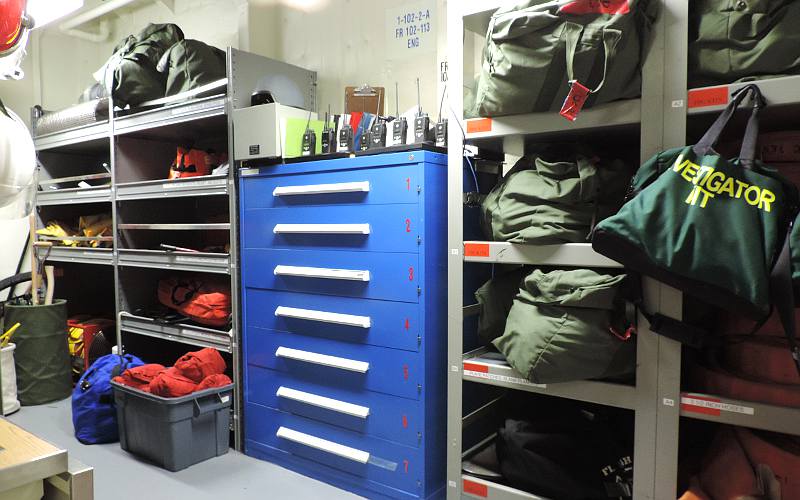 This is one of two repair lockers which hold tools for use in damage control, including fire fighting suits, hole patching gear,
atmospheric testing equipment and much more.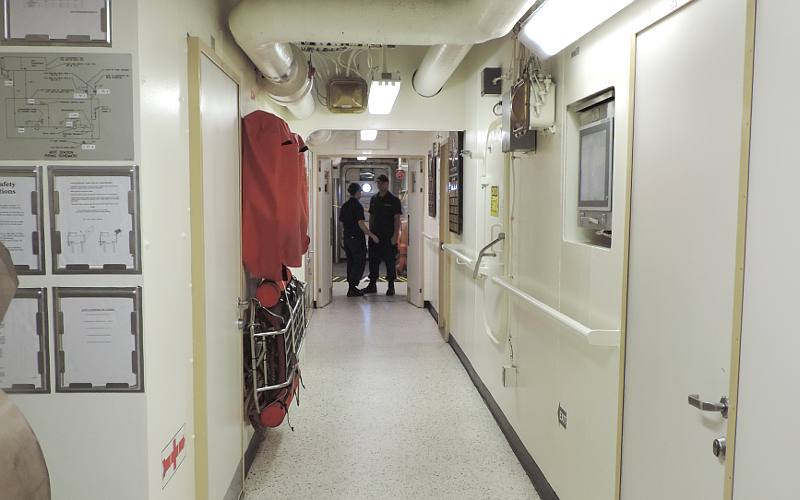 Passage way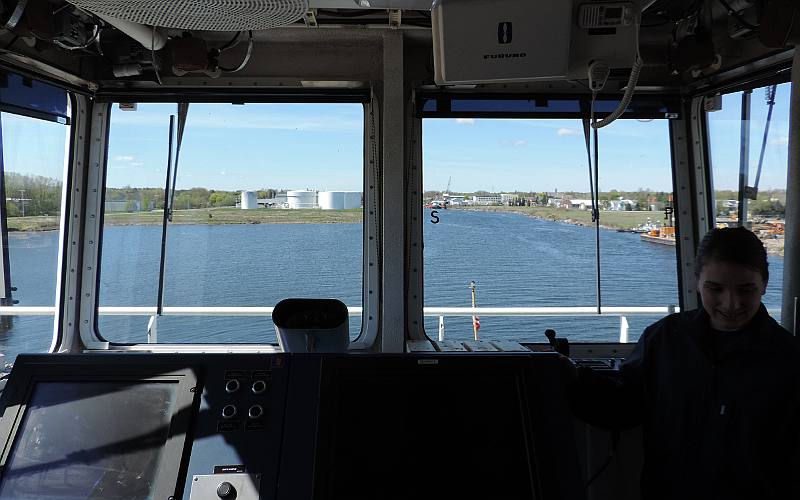 Aft Conning Station is used when more visibility of the fantail and stern of the Mackinaw is needed. The operations which
require the use of this conning station include towing operation and ice operations which are close aboard another vessel.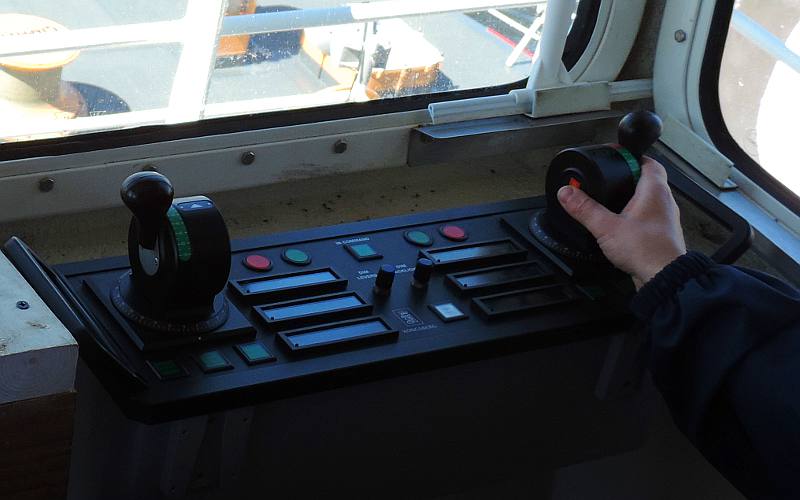 Control Console at the aft maneuvering workstation

Tour Page 1 Tour Page 3 Tour Page 4
Coast Guard Cutter Mackinaw Home Mighty Mac Home 2005 tour of the old Mackinaw