94 steps down to the top of the Upper Tahquamenon Falls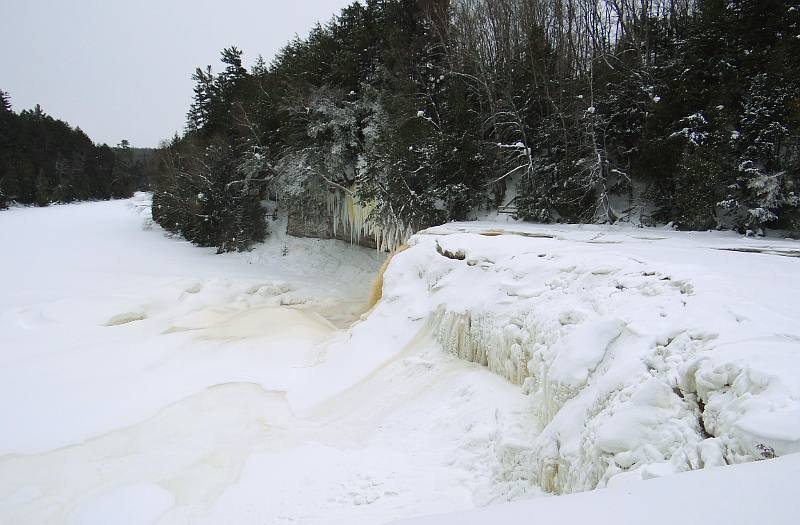 This is the most frozen over that I have ever seen Tahquamenon Falls,

The 200' face of Tahquamenon Falls is frozen almost all the way across.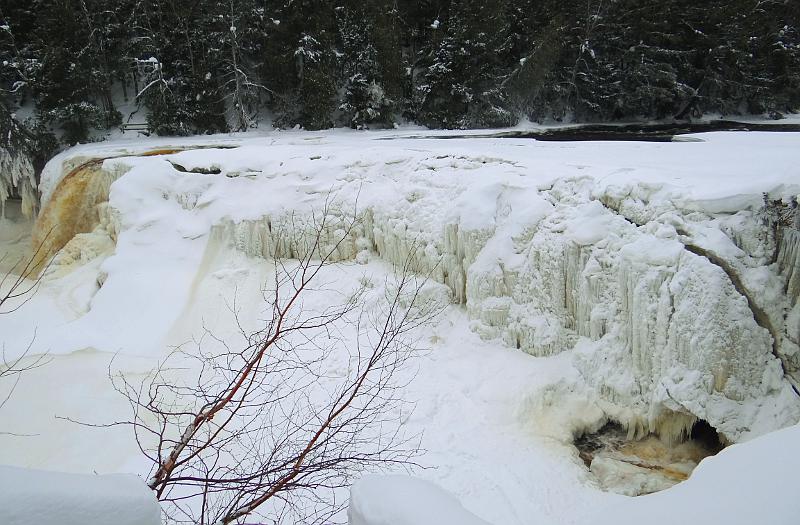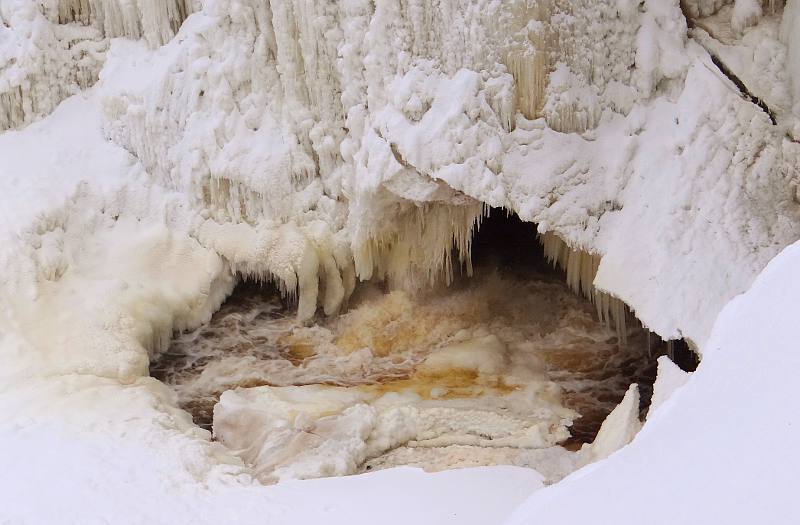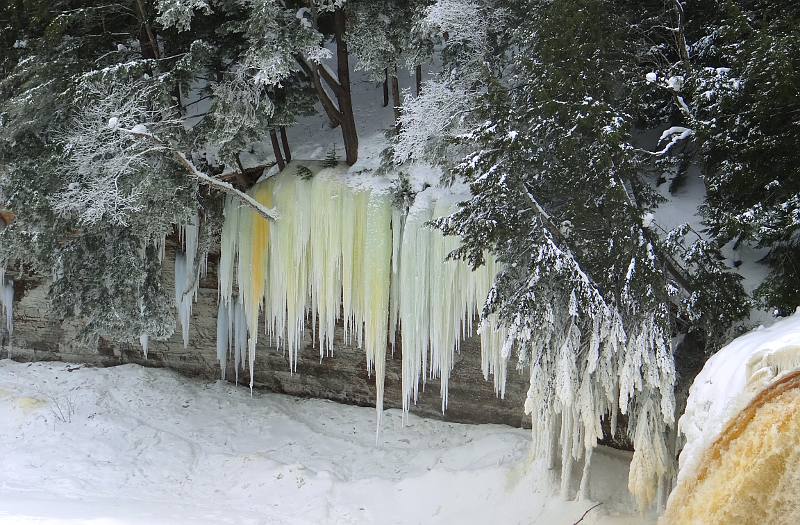 Some of these icicles are over 40 feet long.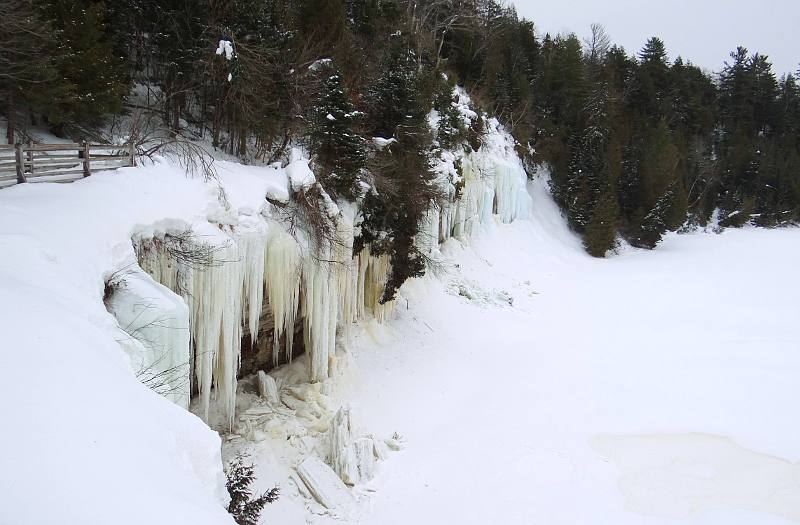 These massive icicles form every winter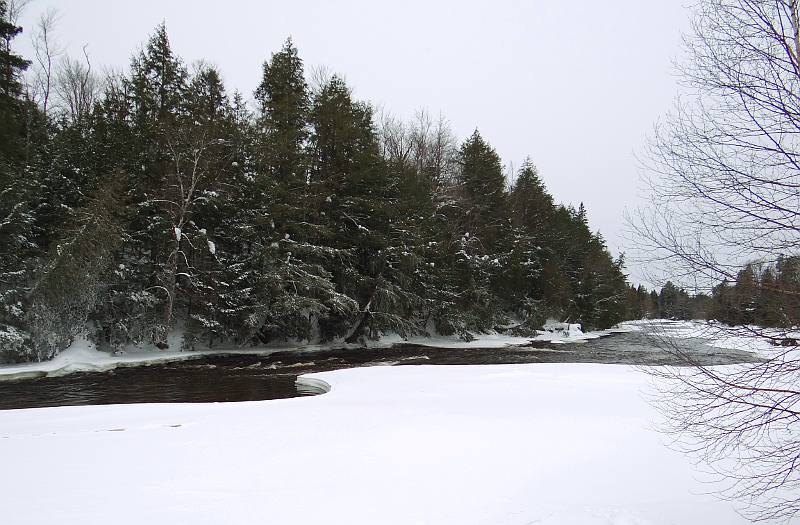 Open water in the Tahquamenon River above the falls.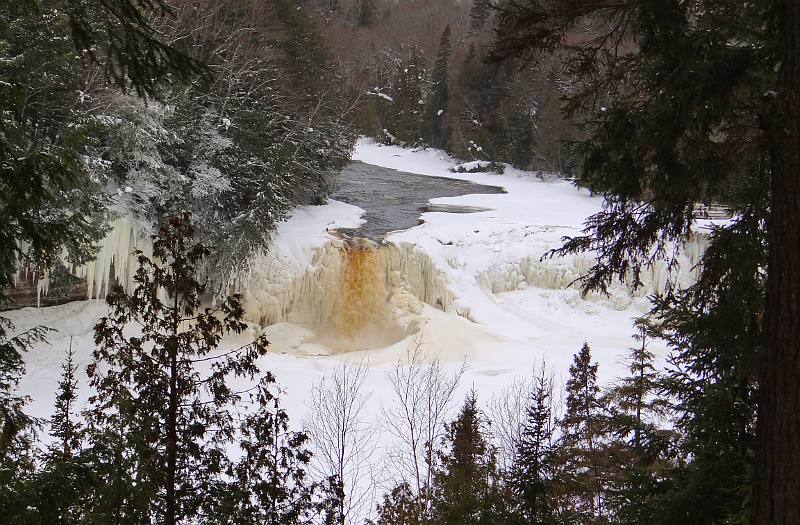 Prints and greeting cards of the photo.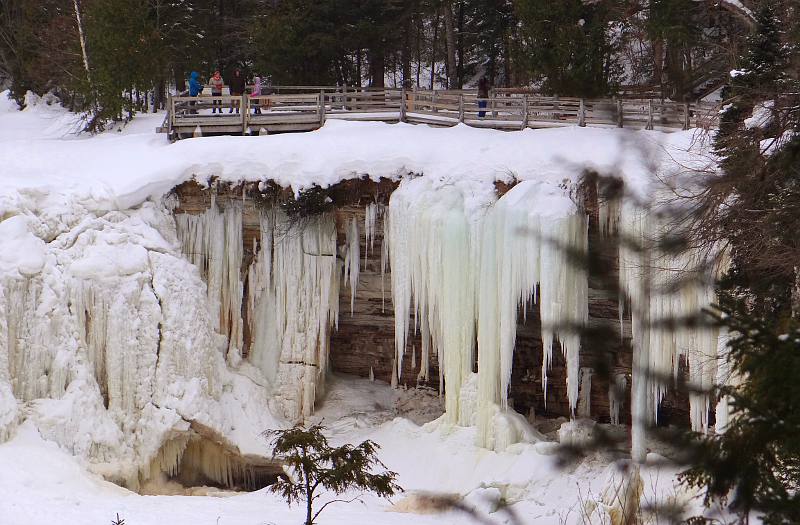 The viewing platform and another look at the massive icicles.

Tahquamenon Brewery and Pub is open most of the year