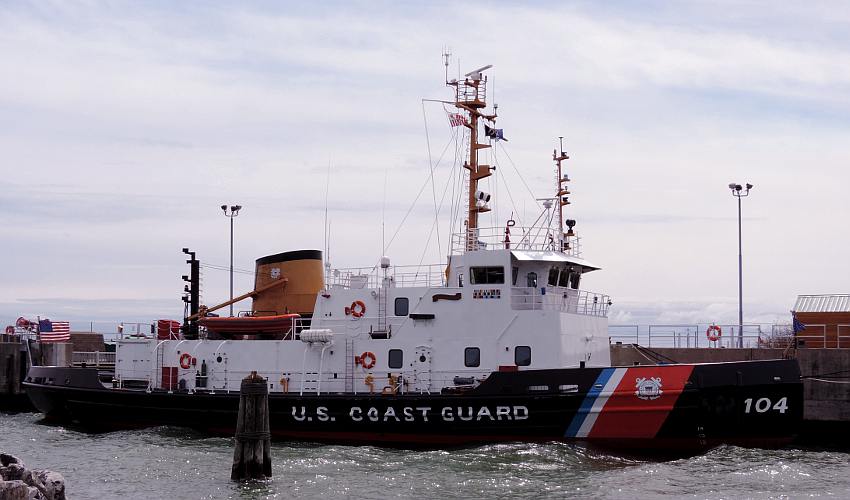 United States Coast Guard Cutter Biscayne Bay, WTGB 104, at Station St. Ignace.
The Biscayne Bay (WTGB 104), stationed in St. Ignace, Michigan, was the fourth of the eight vessels in the Coast Guard's 140 foot "Bay" class. WTGB is short for Coast Guard Icebreaking Tug. WTGBs use a "bubbler system" which forces air and water between the hull and improves the icebreaking capabilities by reducing resistance against the hull.
Built in Tacoma, Washington by Tacoma Boatbuilding, the Biscayne Bay was commissioned on October 21, 1979. The primary missions of the Biscayne Bay are domestic icebreaking, search & rescue, maritime law enforcement, and public affairs.
Length... 140 feet Beam... 37.5 feet Draft (full)... 13 feet
Displacement (full)... 690 tons Range at 12 knots... 4000 nautical miles
Officers... 3 Crew... 14


New Mackinaw