Brittany
Sunday March 30, 2003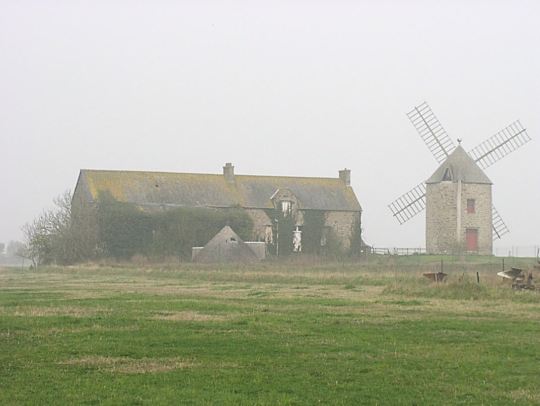 :10 Sunday 30/3/03 - on TGV #8640 just departing Rennes. Looks like I will have the seat to myself. The man next to me had a dog that wouldn't settle down because of the two dogs the woman behind us and across the aisle, has. He move into the area at the end of the car.
This railroad car has 4 seats per row with an aisle down the middle. All seats face away from the ends, so the front half of the car faces backwards. Friday's train was the older style with the aisle on the side and separate compartments, each with 8 seats and half facing backwards. I am riding 2nd class.
This morning, I drove over the Rance River into Britagne (Brittany) and visited Cancale, which one guide book called a one mollusk town. I toured the water front and stoped at one of the small outdoor minimal restaurants to sample a dozen of the oysters the community is famous for. Can't say I was very impressed with the oysters. I think it is just that I am not accustomed to the flavor of oysters from this part of the world.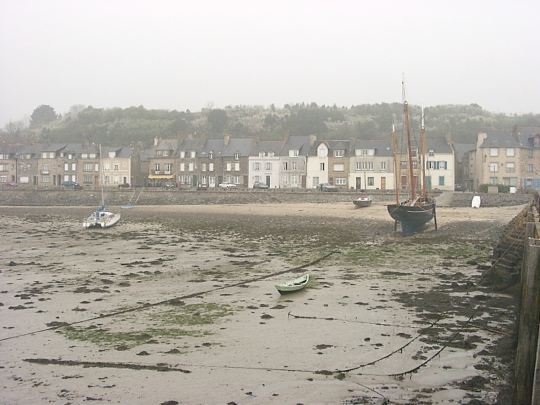 Cancale waterfront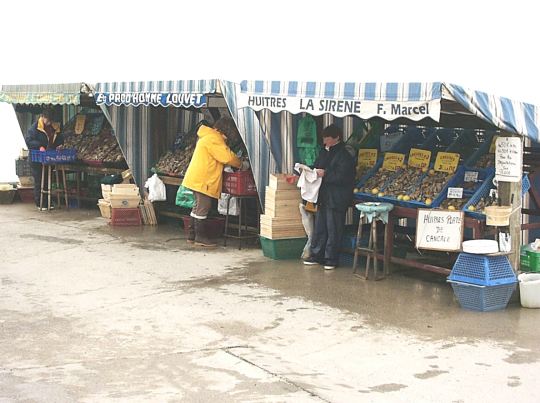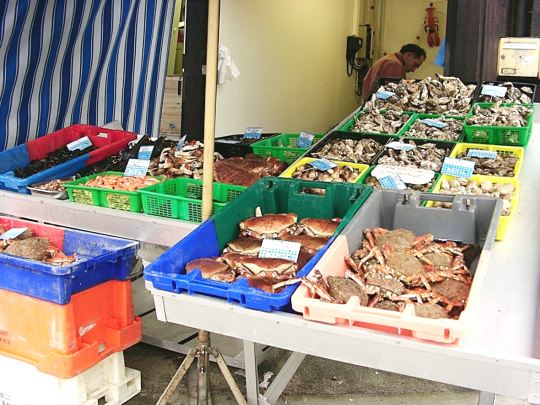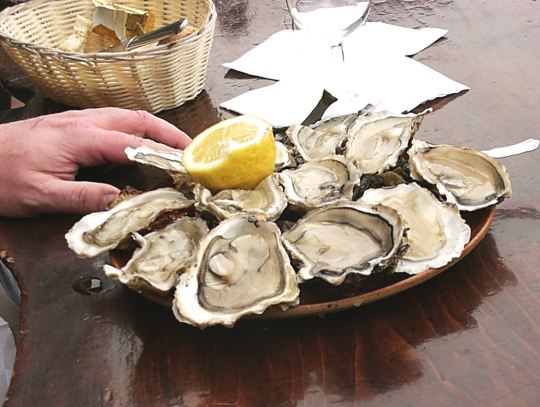 dozen #3 Cancale oysters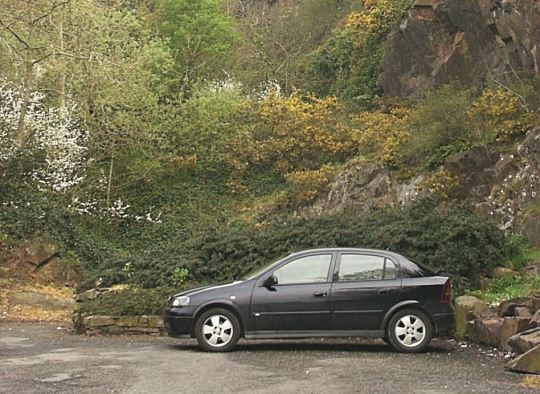 My rental car next to Mont Dol
Then I slowly made my way south toward Rennes, the capital of Brittany, stopping briefly in Mont Dol. In Rennes, I fueled the car (everything is an adventure in a strange land) and after a lot of wandering in heavy traffic, left the rental car in what I think was the right place. Avis was supposed to be open, but wasn't so I left the keys & paperwork in their slot. The people in the office in Caen were unable to tell me anything about the office in Rennes
With an hour to spare at the gare (train station) I bought a salmon sandwich from a vendor in the station and enjoyed it with some of the cidre I bought yesterday morning.
This train seems to ride better. This train is an actual TGV "Train à Grande Vitesse" (high speed train) and more modern than the one I rode on Friday.
Thursday Page 1 Thursday Page 2
Friday Page 1 Friday Page 2
Saturday Page 1 Saturday Page 2
Sunday Page 1 Sunday Page 2
Monday
Michigan photo website
Mackinac Bridge Photos Mackinac Island Straits of Mackinac Lighthouses
Copyright 2003-2004 by Keith Stokes.