Normanday
Friday March 28, 2003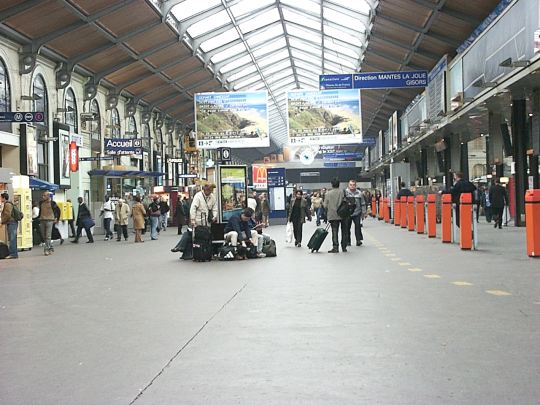 Paris St. Lazare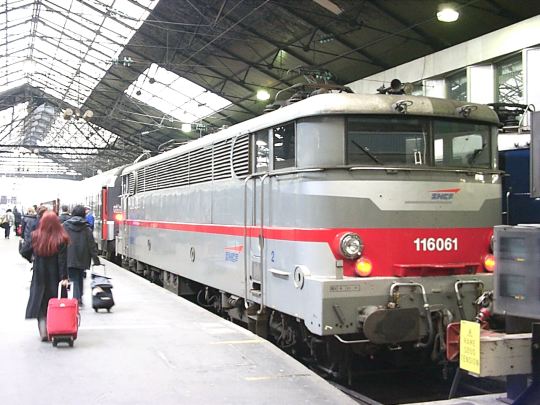 #03307
On the train in route to Caen. We just passed a Peugeot plant. The ride is "cushiony" and could make someone seasick. We are going about 130 mph (at a guess). I had some confusion finding my car. What I thought was my car number, was my seat number (I think:-). Still it was fun communicating with one of the railroad employees who seemed to speak as little English as I do French.
I picked up my rental car from Avis, across from the Railroad Station in Caen. A blue, diesel Opel. Driving was a bit of an adventure, not bad, but moving my comfort zone.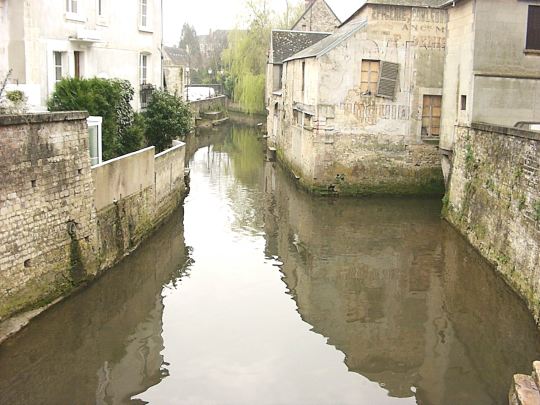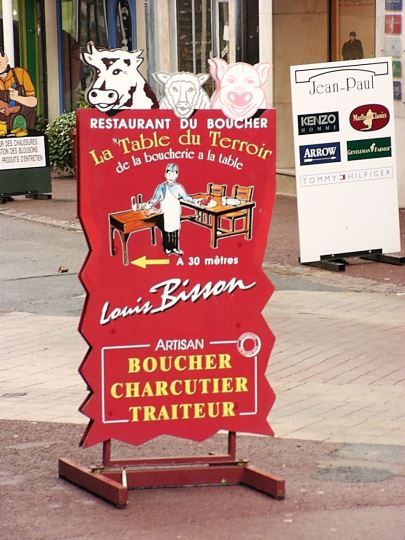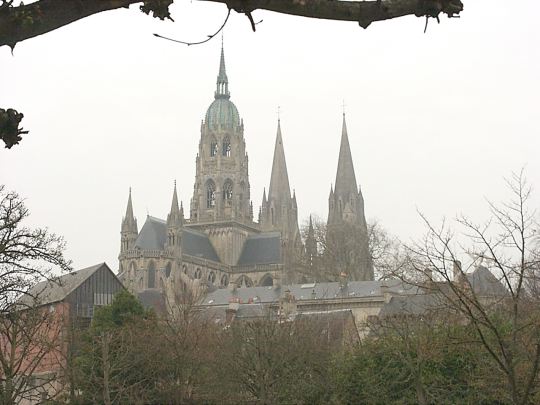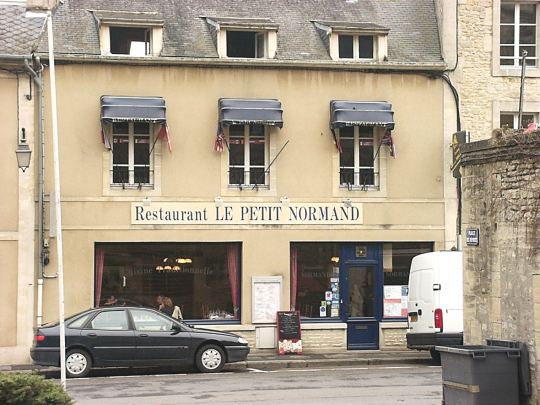 My first stop was downtown Bayeux. One of the first places liberated during the WW2 invasion, Bayeux received very little damage. After visiting some of the tourist stores, I had lunch at Le Petit Normand, one of the better known Bayeux restaurants. It is across from the cathedral in a 16th century building with a sign in the window saying, "Welcome to the liberators."
The menu was available in English. For lunch I selected a fixed price meal which allowed several choices for 17,50 euro (about $19) including tax and service. It began with Normandy Mussels with calvados (apple Brandy). a medium sized bowl heaped with small mussels. The broth was good, and I sopped up much of it with the hard bread.
Next, skate with a heavy cream sauce served on a skate wing. The sauce was the best part and went well with the flat noodles served on the side. The main dish also came with carrots, squash and cooked greens.
The third course was three soft Norman cheeses - Camembert, Pont L'Eveque & Livarot. The Livarot was my favorite. It has a brown rind, a full and assertive flavor, a supple texture and a pungent aroma. It went well with the apple cidre.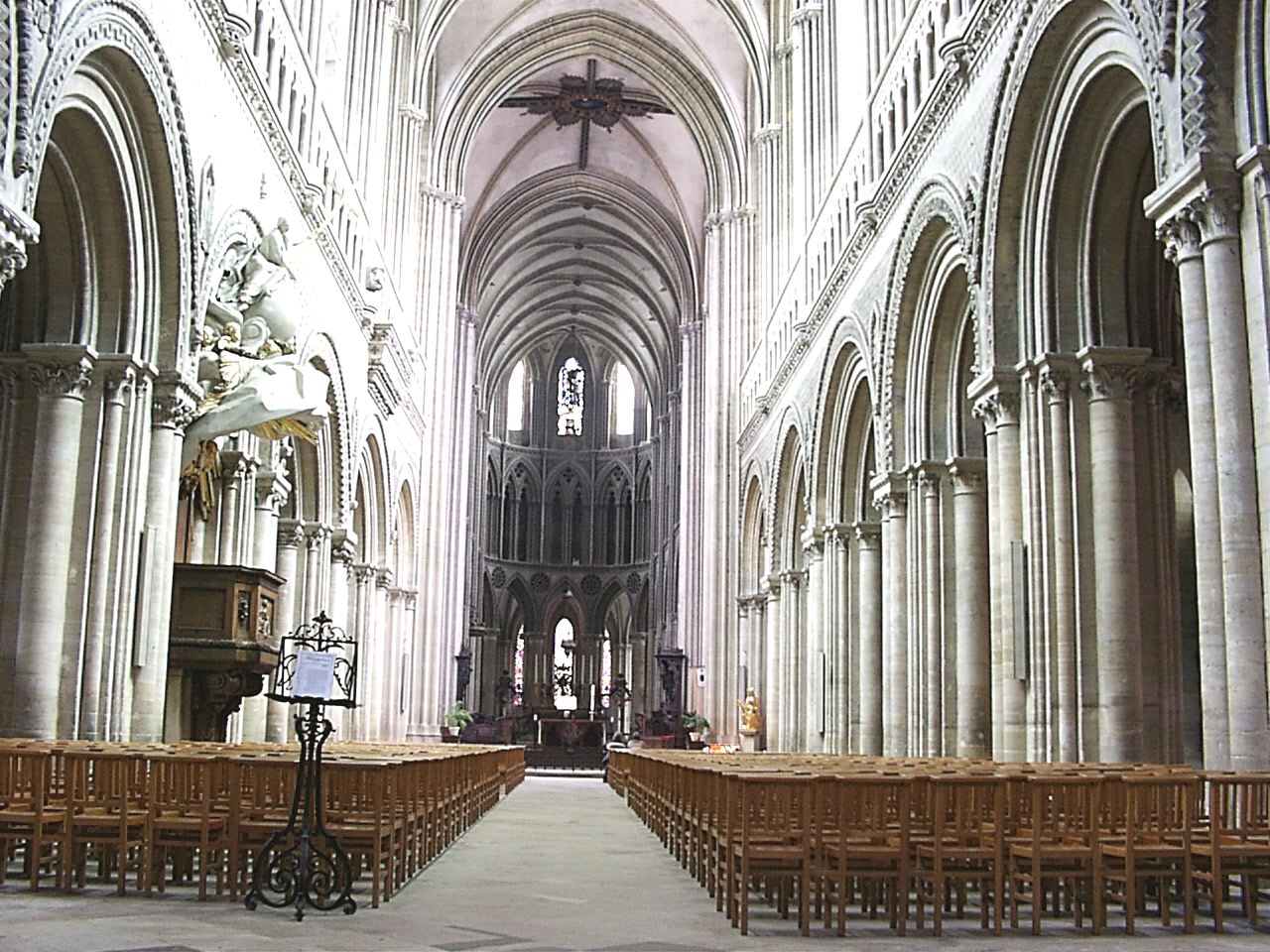 Following lunch, I visited the Cathedral Notre-Dame de Bayeux. Parts of it date to the 1070s when is was built by the step brother of William the Conqueror (or William the Bastard). Then on to the museum where the 70 meter long Bayeux Tapestry (actually a cartoon like embroidery) from the same period is now exhibited. The Tapestry tells the history of William becoming the King of England, at least it is told the way William wanted. It originally decorated the cathedral.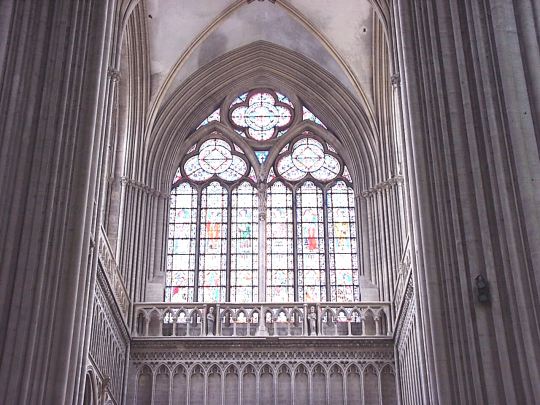 This picture doesn't do justice to the colors in the glass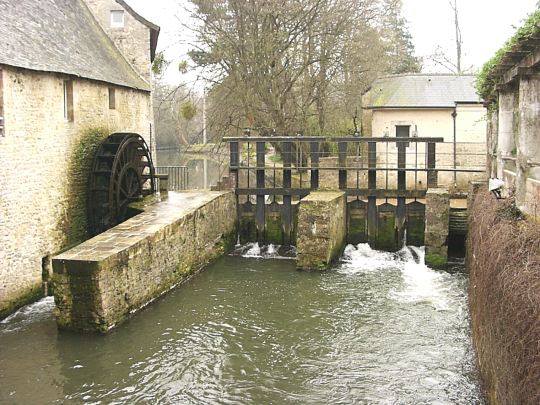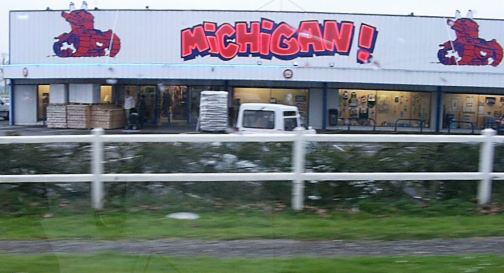 No idea what this place was.
Thursday Page 1 Thursday Page 2
Friday Page 1 Friday Page 2
Saturday Page 1 Saturday Page 2
Sunday Page 1 Sunday Page 2
Monday
Michigan photo website
Mackinac Bridge Photos Mackinac Island Straits of Mackinac Lighthouses
Copyright 2003-2004 by Keith Stokes.