Paris
Sunday March 30, 2003
Page 2
22:00 Sunday - Hotel Kensington. Just finished throwing things out and preparing my bags for the trip home.
The train ride back to Paris was uneventful. I took the metro back to the Hotel Kensington and checked back in. I have a different room on the same floor. This time my view is a roof line - so ugly it is almost art.
For the evening, I took the metro to Notre Dame. It isn't as big as I expected (before I only saw it from a distance), but does have lots of cool gargoyles and nice stain glass. A mass was in progress, but hundreds of tourists kept passing through the back and up the side, many taking flash photos and a few kept talking.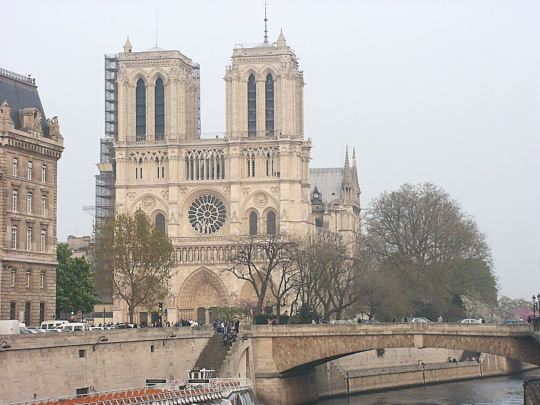 Notre Dame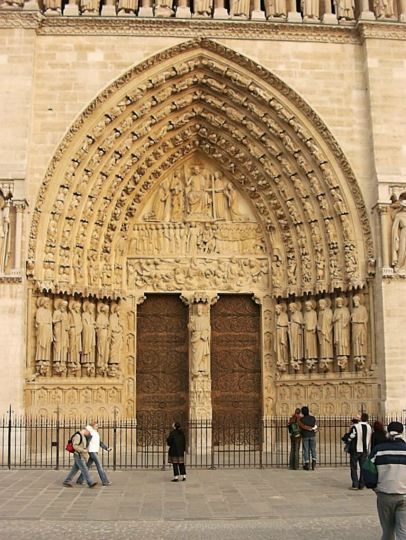 Notre Dame front enterance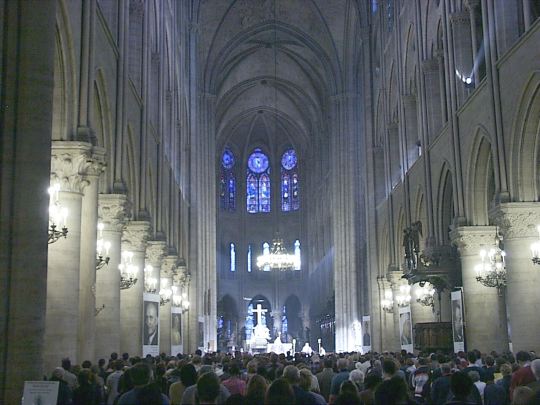 Service in Notre Dame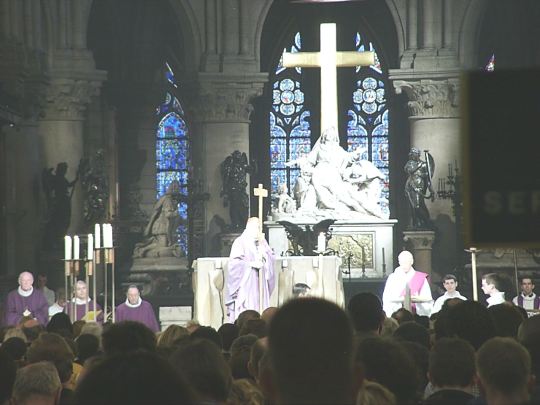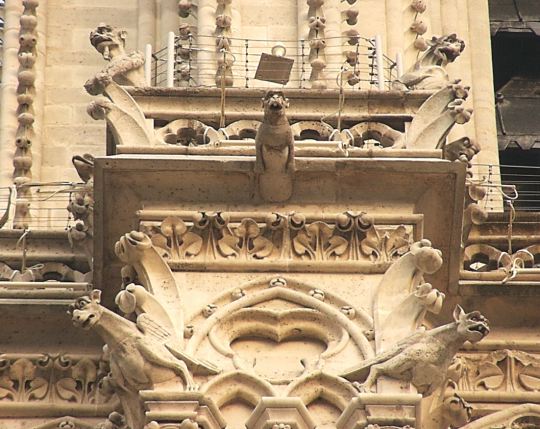 Notre Dame gargoyles
I walked through the Latin Quarter, bought some souvenirs and walked back along the bank checking to see if any of the booksellers had Wilson Tucker books. Most were closing and I had no luck.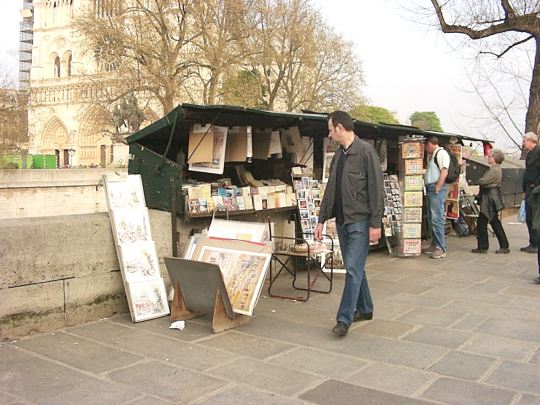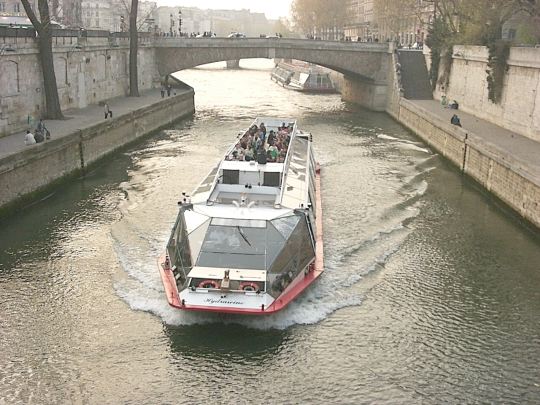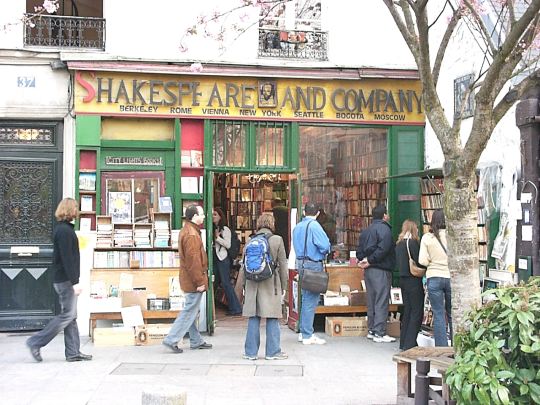 Shakespeare & Co is the best known English language bookshop in Paris, but not the one
where Hemingway borrowed books.
Returning to the 7th arrondissement, I found an Italian restaurant near the hotel and got a salmon pizza to go. The folks in the restaurant were nice, though we shared few words in common. The gave me a complimentary glass of what I think was sangria, while I waited. The pizza was baked and then covered with tow huge flat slices of salmon, then a cream sauce. I could have done without the sauce, but it was good.
Thursday Page 1 Thursday Page 2
Friday Page 1 Friday Page 2
Saturday Page 1 Saturday Page 2
Sunday Page 1 Sunday Page 2
Monday
Michigan photo website
Mackinac Bridge Photos Mackinac Island Straits of Mackinac Lighthouses
Copyright 2003-2004 by Keith Stokes. email me at sfreader@sff.net or visit my home page.