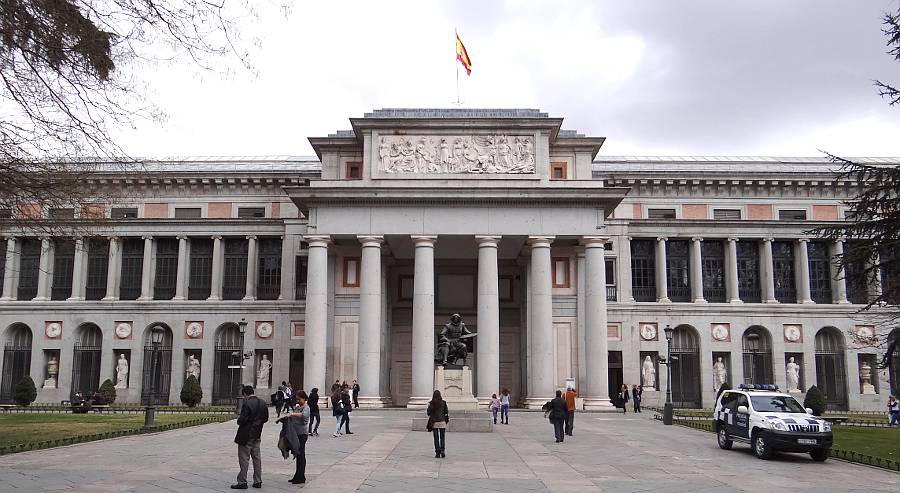 The front of the Prado Museum has a sculpture of the artist, Diego Velázquez
Sunday (continued)
We continued on to the most famous museum in Spain, the Museo del Prado (Prado Museum), which is the Spanish national art museum. The Prado has the world's best collection of Spanish art, plus many other works by European artists from the 12-19th Centuries. I saw no signs indicating that photos were prohibited, but when I took the second photo inside the galleries, a guard gestured "no," so I took no more.
The museum's collection doesn't feature my favorite art styles, but I do enjoy some Dutch and Flemish Renaissance paintings, so we went first to those galleries, where I made a point of seeing the museum's only painting by Rembrandt. Judith at the banquet of Holofernes is one of his minor works.
The Prado has many works by Francisco Goya and I wanted to see a pair of his best known paintings: The Nude Maja (La maja desnuda) and The Clothed Maja (La maja vestida). They depict the same woman in the same pose. In one she is naked and in one she is clothed. The original owner of the paintings would substitute the clothed painting when his home was visited by church authorities. Unfortunately, The Clothed Maja was away on loan, so I could not compare the two works.
Before leaving the museum, we sought out a painting which had received so much publicity in the previous few days - Prado's copy of the Mona Lisa, which had been unveiled just 12 days earlier. The newly restored work is believed to have been painted by Salaì, Leonardo's assistant and reputed lover. It adds a lot to the understanding of Leonardo's original work.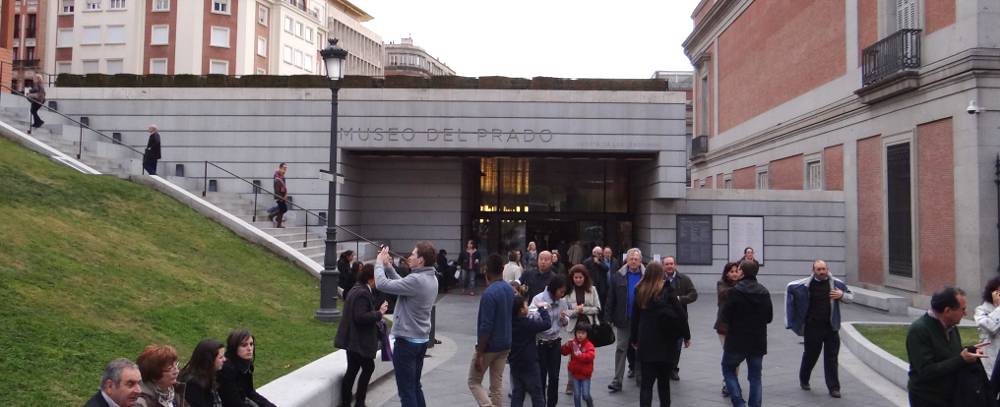 The entrance to the Prado is tucked around in the back of the main building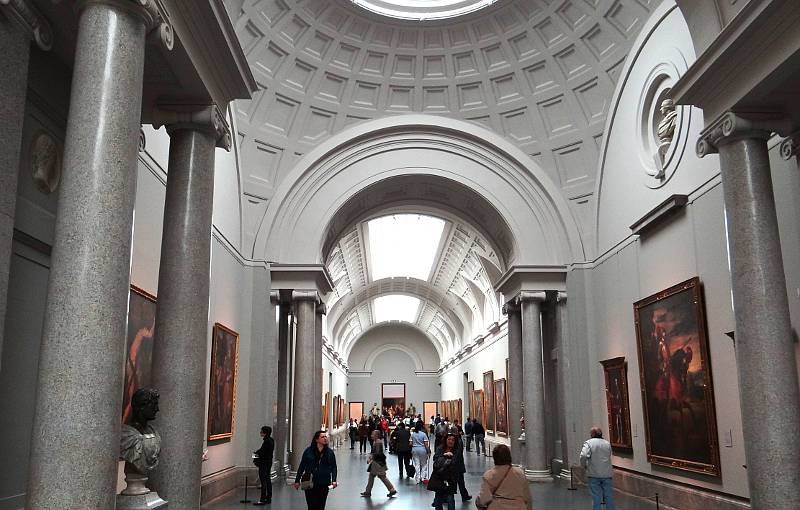 15th - 19th Century Italian art galleries in the Prado Museum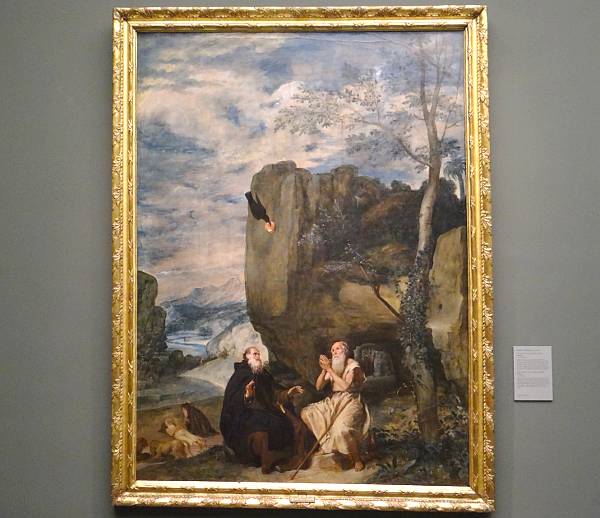 Saint Anthony Abbot and Saint Paul the Hermit by Diego Velázquez