Café Vergara
Sunday (continued)
It was now getting dark and we walked back across the city, reading the menus in restaurant windows and looking for a place to try tapas.
Our first stop was near the Plaza de Oriente at Café Vergara bar. It had a classic, cozy atmosphere and tourist friendly English translations on the menu. Several of the dishes sounded good.
We ordered four dishes including two pintxos, which are the Basque equivalent to tapas. Pintxos are more like finger food and these were both on bread. One was hot with melted brie cheese and caramelized onions. The other was cold with anchovy and melted brie. We also had calamari and gambas al ajillo (garlic shrimp).
The calamari was very ordinary, but both of the pintxos were good, with the anchovy my favorite. The highlight of the dishes by far was the garlic shrimp, but it was pricey at 16.5€ ($21.75) by itself.
I also had a glass of the house sangria, which was sweet and very good.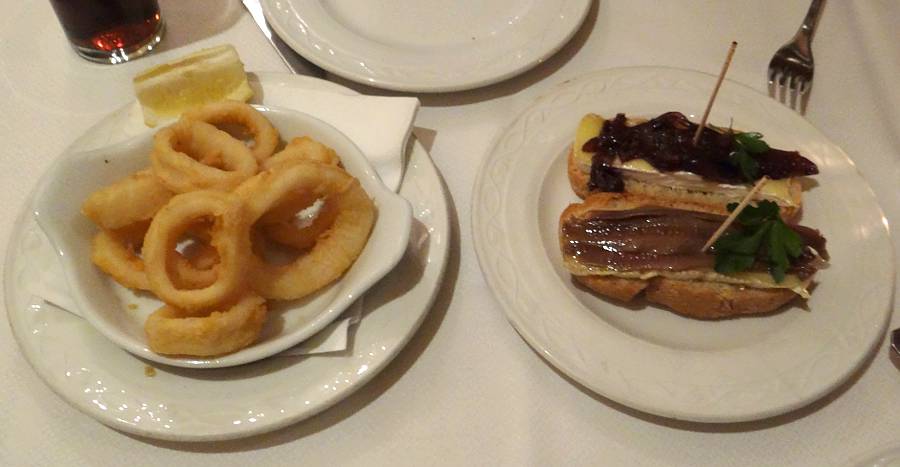 calamari (9.5€) and pintxos (2.75€ each)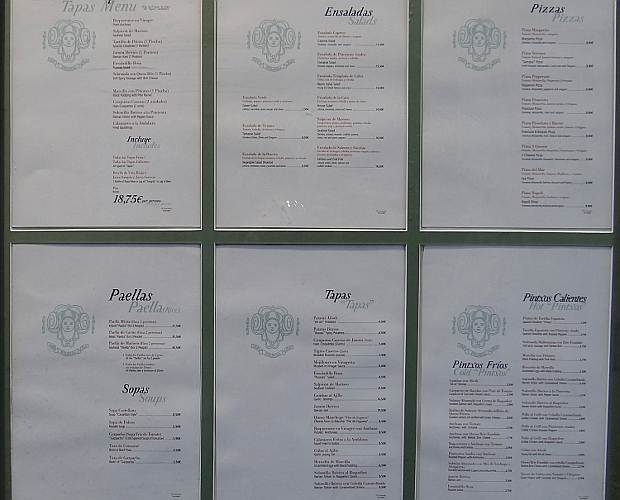 Café Vergara menu
That was all good, but we returned to the street and continued our walk across the city, looking at other restaurants and bars. We were getting much closer to our hotel when we decided to try Restaurante Lacatedral Café. The food was good here, but we were getting full and couldn't really do the dishes justice. We didn't like the house sangria as well as we did at the first bar.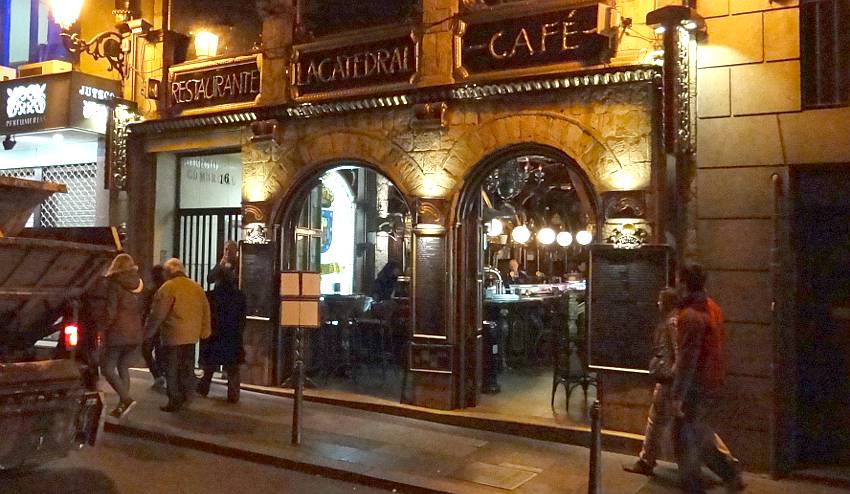 Restaurante Café La Catedral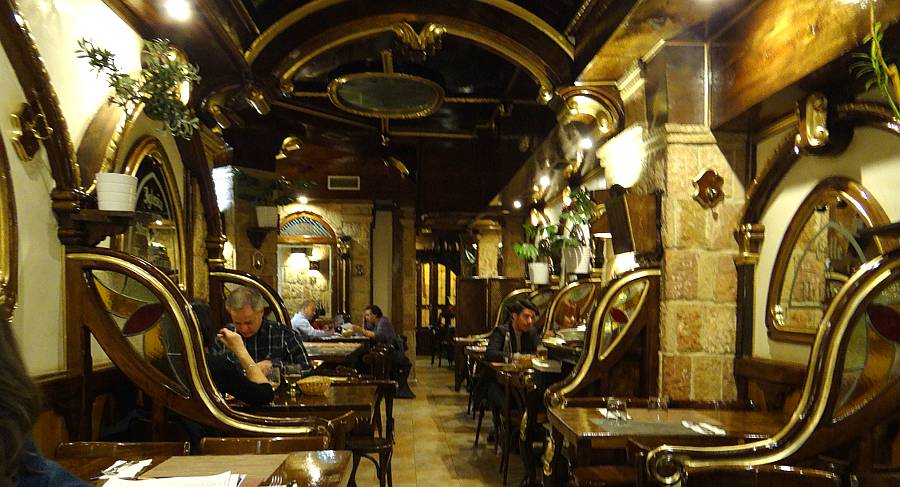 Restaurante Café La Catedral dining room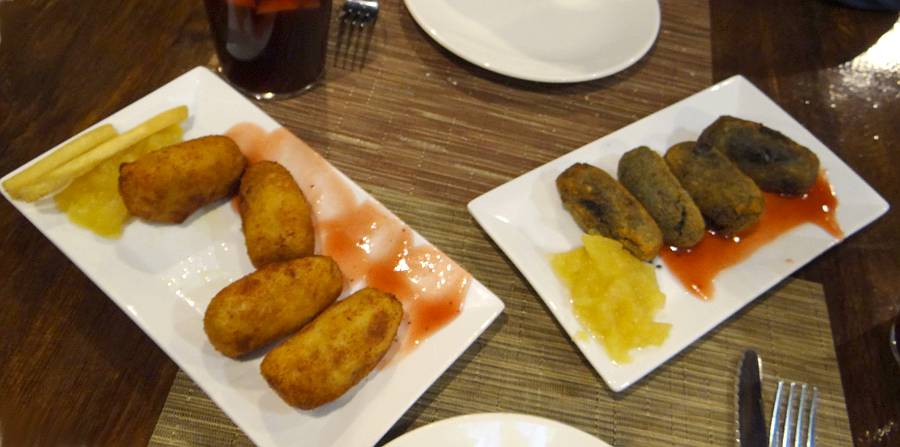 Croquetas clásicas and chipirones & gambas (squid & shrimp), (5.95€ each dish)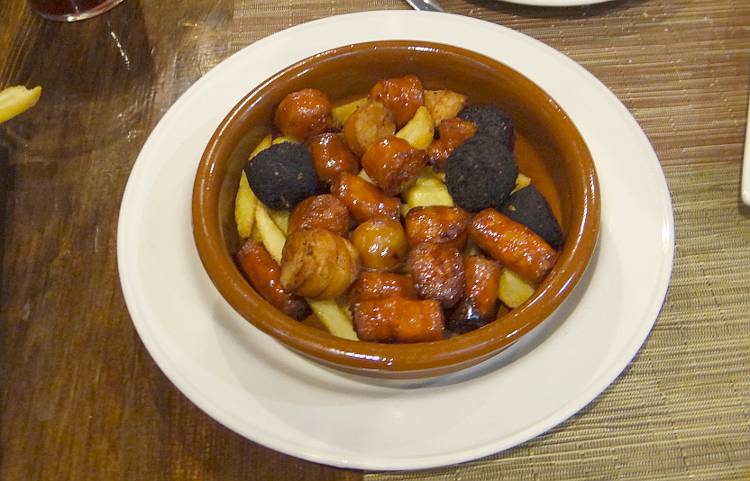 Assorted Spanish cured sausages plate (6.5€)