Exploring the Galleria and Sforza Castle

March 2012 trip to Madrid, Venice, Verona, Milan and Paris.

Milan: Duomo, Cathedral Roof, Galleria & Castle, Al Conte Ugolino,
Last Supper Tour, Art Café, National Museum, Il Bar


Chestnuts being roasted by a street vendor in the Piazza del Duomo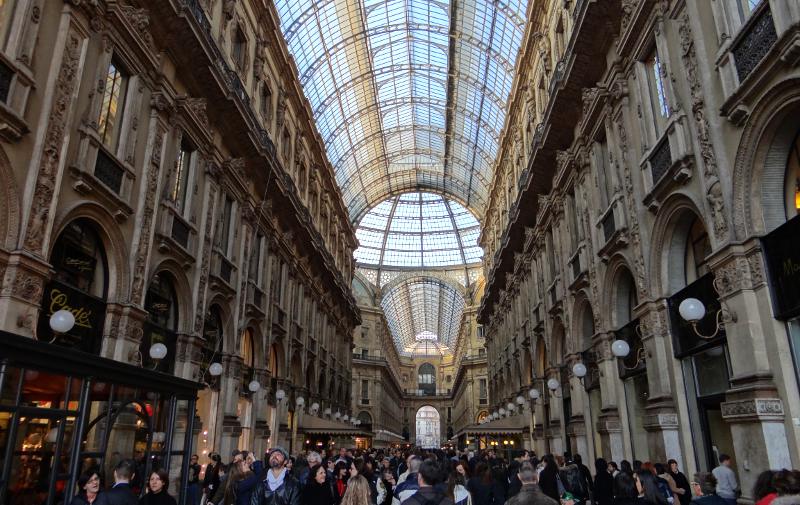 The Galleria Vittorio Emanuele II
Saturday continued
With no special plans, we first walked through the Galleria Vittorio Emanuele II, a double arcade shopping mall which was built between 1865 - 1877.
On the far side to the Galleria we came to the world famous, La Scala Opera House, then stopped to consult our map and decide where to go next. I was just looking to see what was within an easy walk, but Linda pointed out that we could take the Metro to other areas and we decided to check out the Sforza Castle.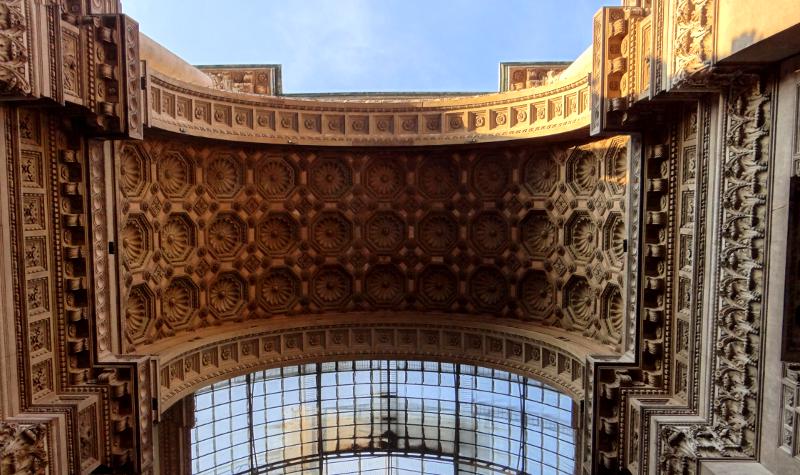 Underside of the 1877 triumphal arch leading into the Galleria from Piazza del Duomo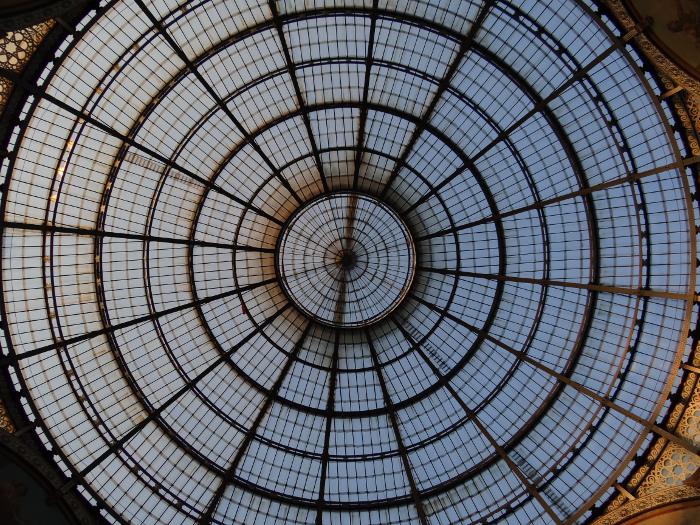 The central octagonal space of the Galleria is topped with a glass dome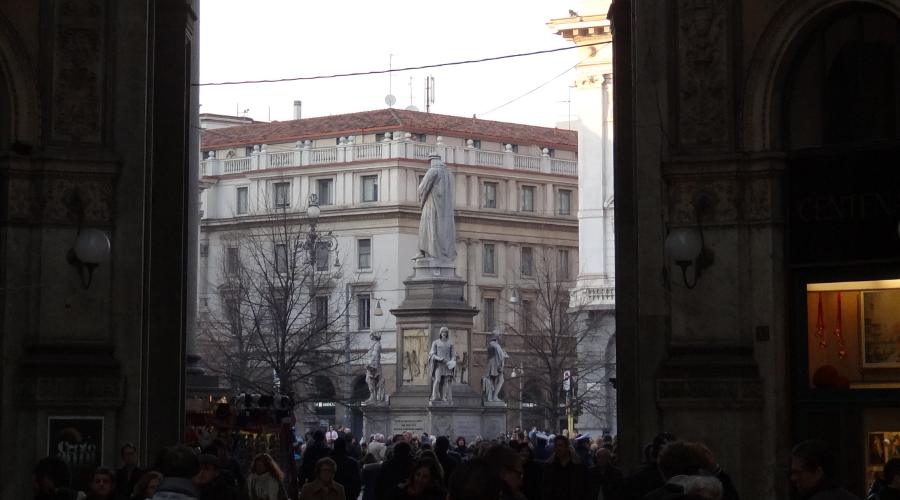 Statue of Leonardo da Vinci in the Piazza La Scala
We took the red line to the Metro stop Cairoli, and it was a short walk to the Castello Sforzesco (Sforza Castle). It is a Renaissance castle that was once the seat and residence of the Duchy of Milan. Sforza Castle is one of the largest citadels in Europe and now houses several of the MIlan's museums and art collections. We arrived just after the gate had closed, but walked around the exterior at dusk, taking photographs.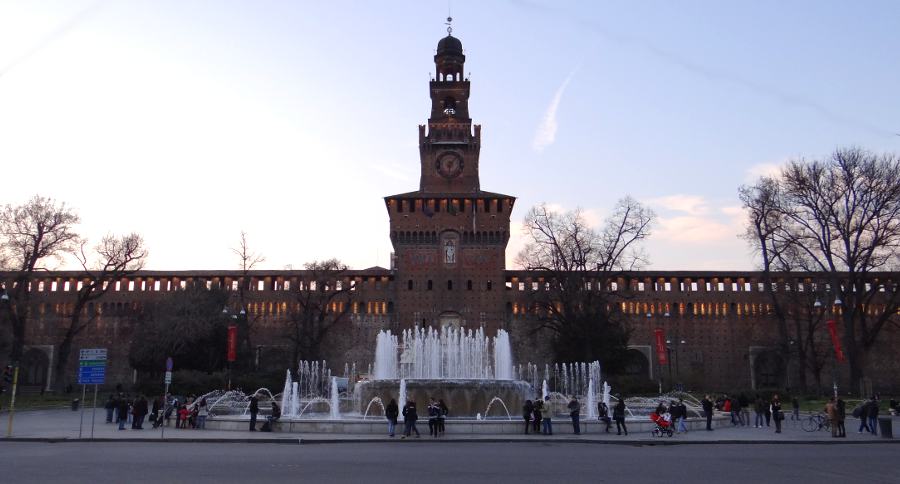 Castello Sforzesco and fountain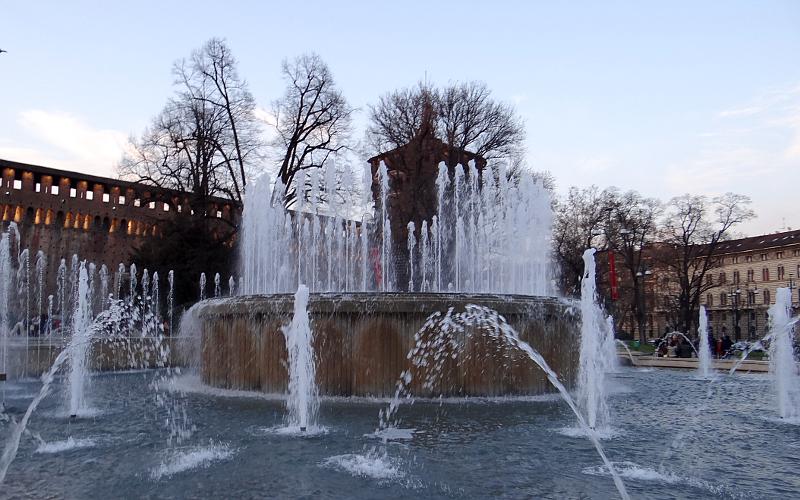 The fountain is a 1999 reconstruction of a fountain built during the Fascist regime in 1930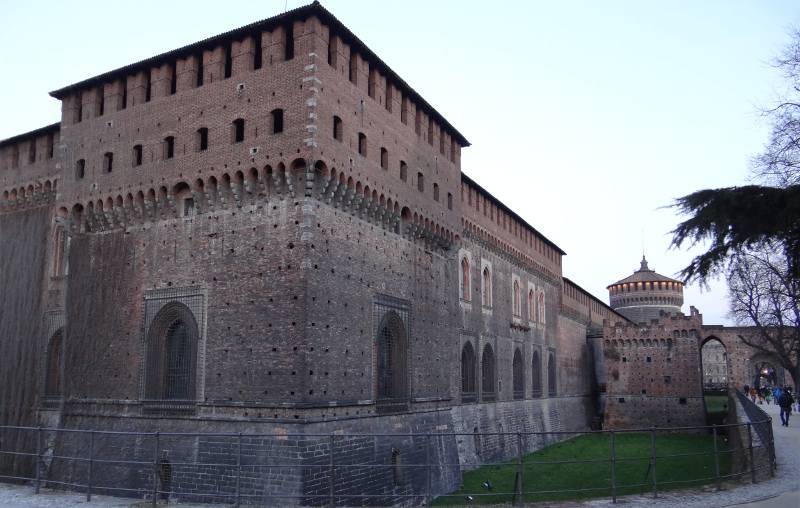 façade outside the castle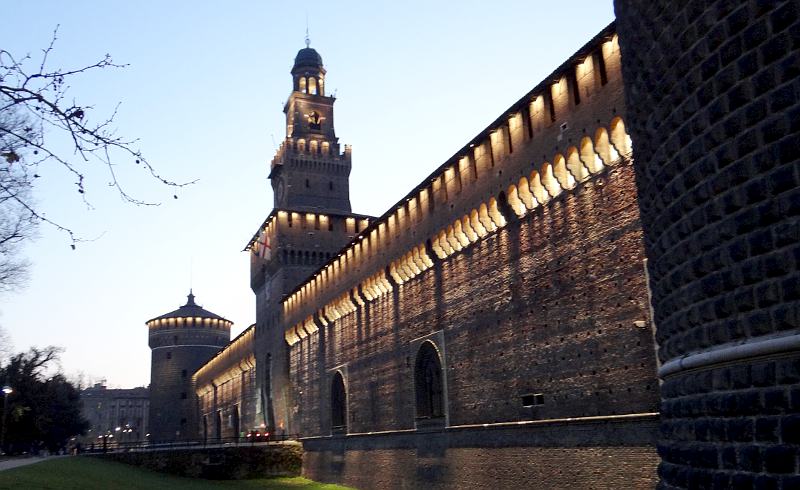 The 227' Torre dell'Orologio (Filarete Tower or Clock Tower) was destroyed in 1521, but was reconstructed in the 20th century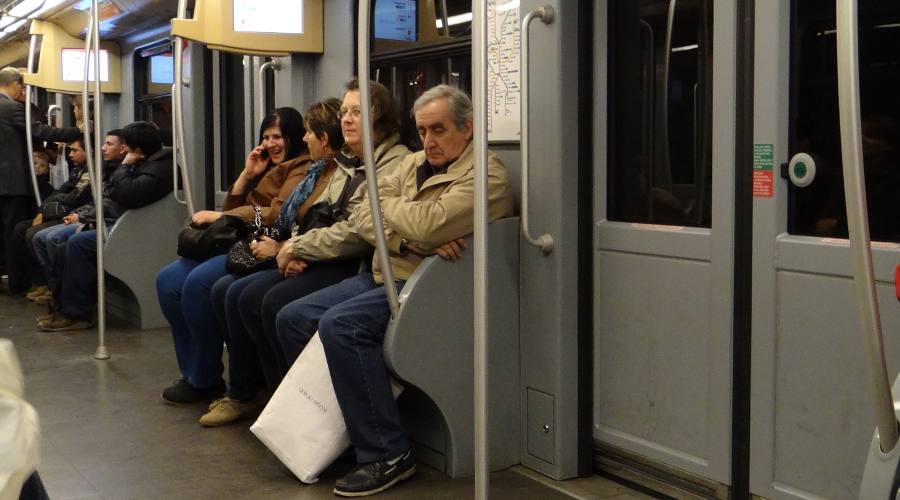 Linda on the Metro car on our way back to the Piazza del Duomo