Al Conte Ugolino

March 2012 trip to Madrid, Venice, Verona, Milan and Paris.

Milan: Duomo, Cathedral Roof, Galleria & Castle, Al Conte Ugolino,
Last Supper Tour, Art Café, National Museum, Il Bar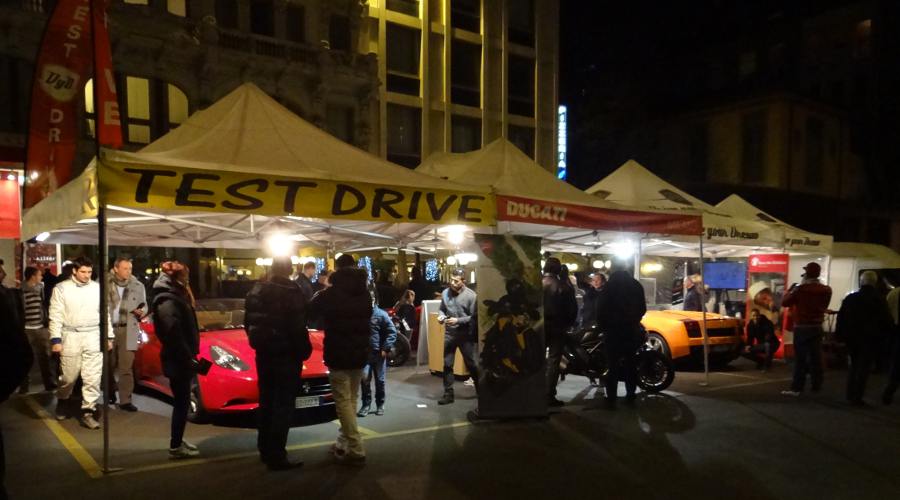 Ducati motorcycle & Ferrari display
Saturday continued
It was dark when we returned to the Piazza del Duomo and we were ready to look for a place for supper. We started walking through the shopping district east of the Cathedral, which had many stores with fascinating displays. Outside the Ferrari Store there were tents with Ducati motorcycles and Ferrari vehicles on display.
We saw many innovative window displays and stores, but didn't find many restaurants,. We finally turned away from the stores and walked back up a side street where we found the Al Conte Ugolino, a seafood restaurant in the Hotel Nuovo. Since Milan is far from the coast, it may not seem like a place for seafood, but Milan is where most fresh seafood is flown out Italy to the rest of Europe.
Of the restaurants which we found, rather than sought out, Al Conte Ugolino was my favorite during the trip, and I have included the menu below.
Our server spoke fairly little English and another waiter helped take our order. I wish he had been our waiter for the whole meal, so I could have asked questions like which fish were in my Misto di pesce alla brace (mixed grilled fish).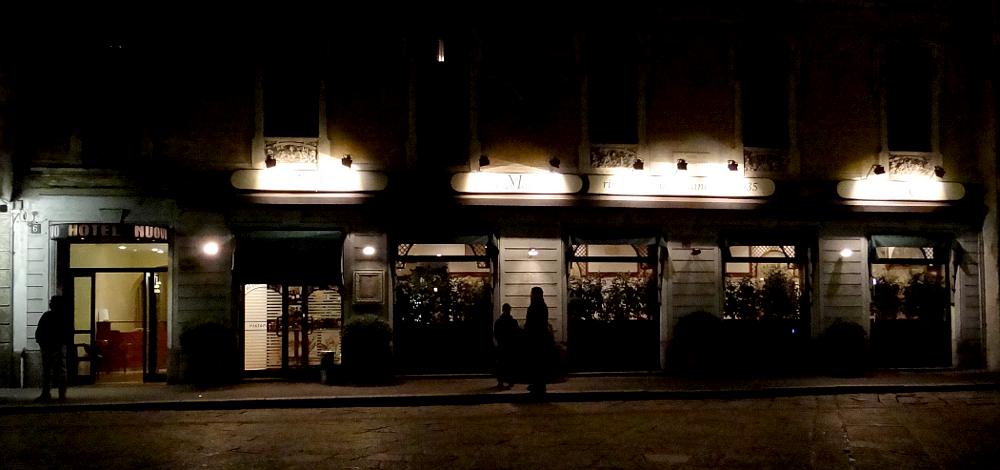 Al Conte Ugolino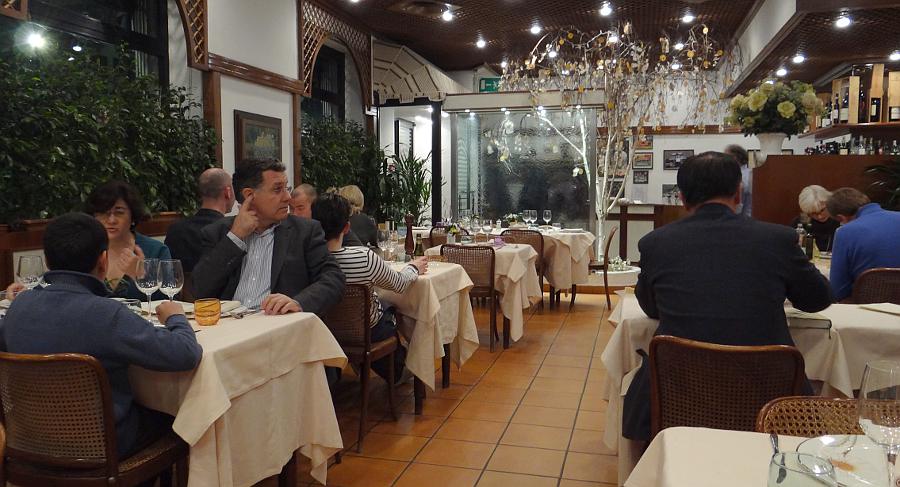 Al Conte Ugolino dinning room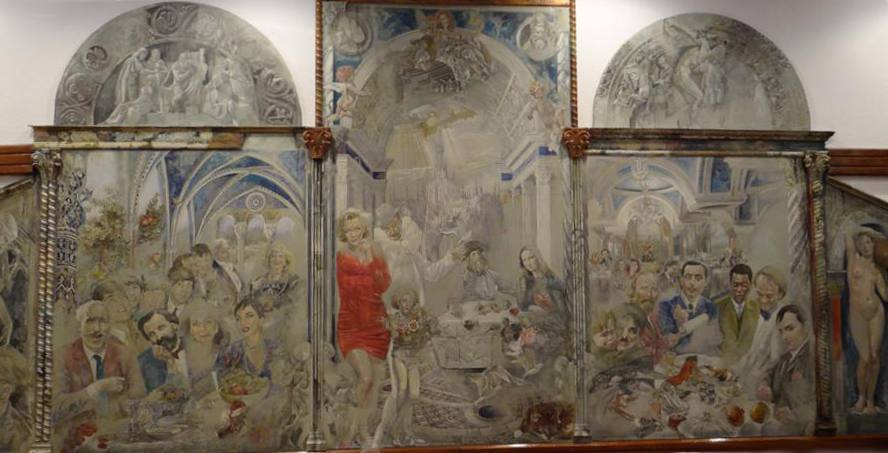 fresco at the end of Al Conte Ugolino's dinning room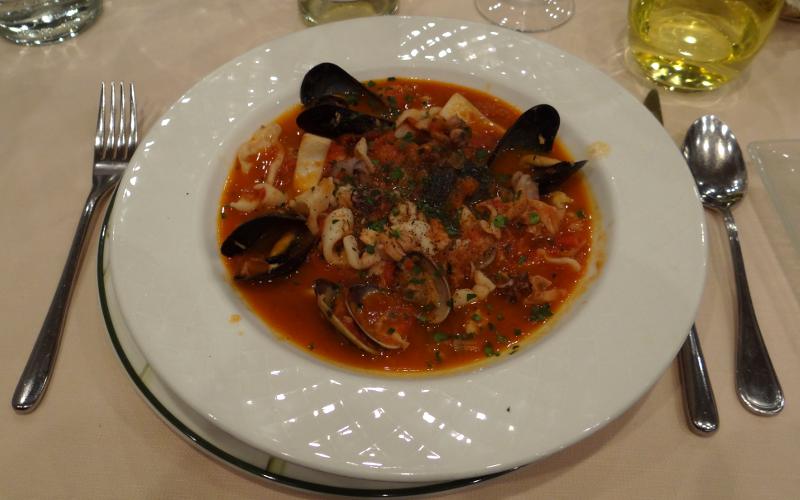 Spaghetti ingarbugliati (spaghetti with mixed seafood)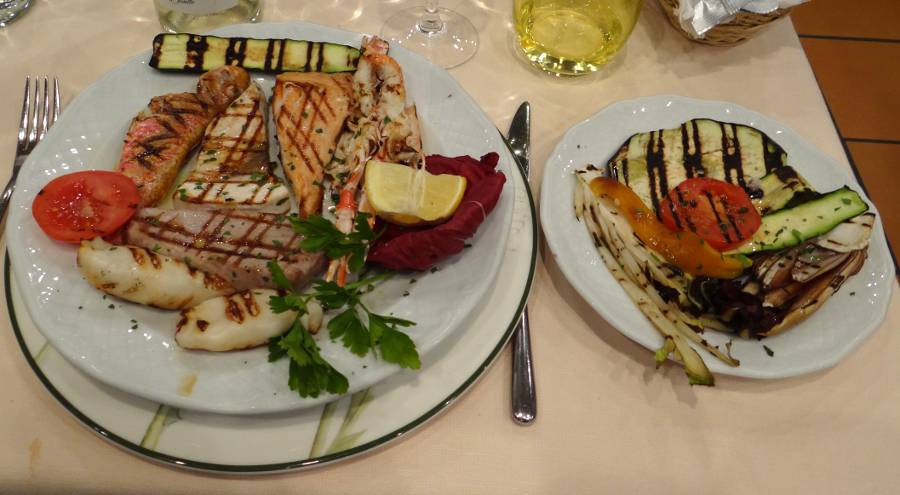 Misto di pesce alla brace (mixed grilled fish) & verdure griglia (grilled mixed vegetables)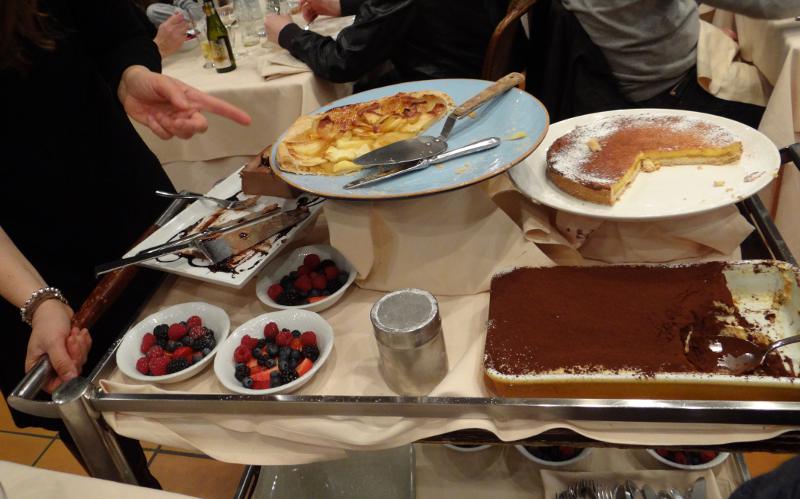 Dessert cart - we went with the apple torte, heated and with gelato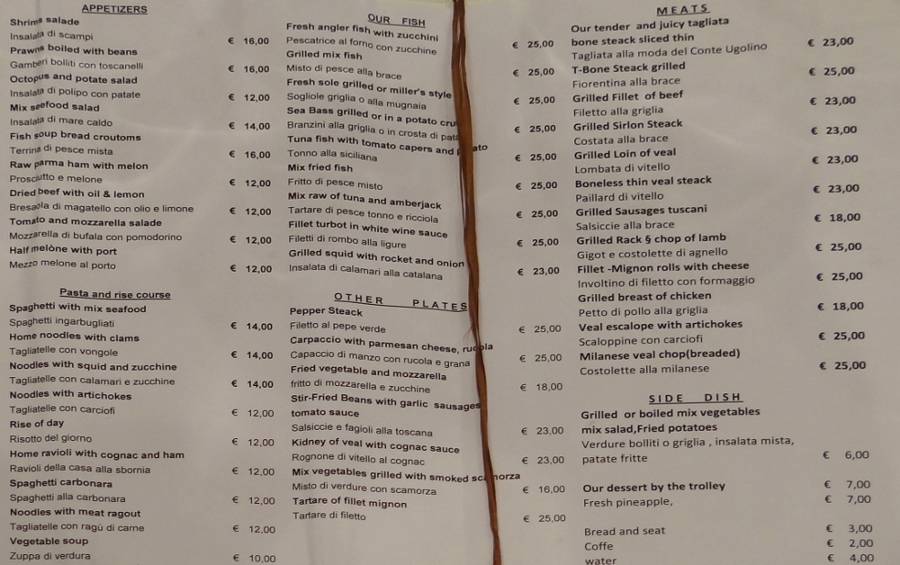 Al Conte Ugolino menu from March 2012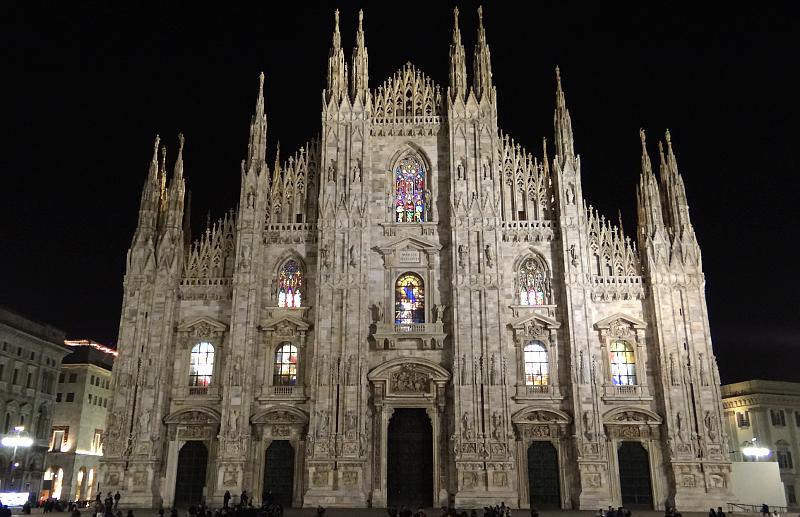 I had to take one more photo of the Duomo on our way to take the Metro back to our hotel