Museo Civico di Castelvecchio

March 2012 trip to Madrid, Venice, Verona, Milan and Paris.

Verona: Piazza Bra, Roman Arena, Chiesa San Fermo Maggiore,
Juliet's House, Piazza delle Erbe, Chiesa di Santa Anastasia,
Roman Theater & Archaeological Museum, Ristorante Torcolo di Luca Barca,
Castelvecchio Museum


Museo Civico di Castelvecchio drawbridge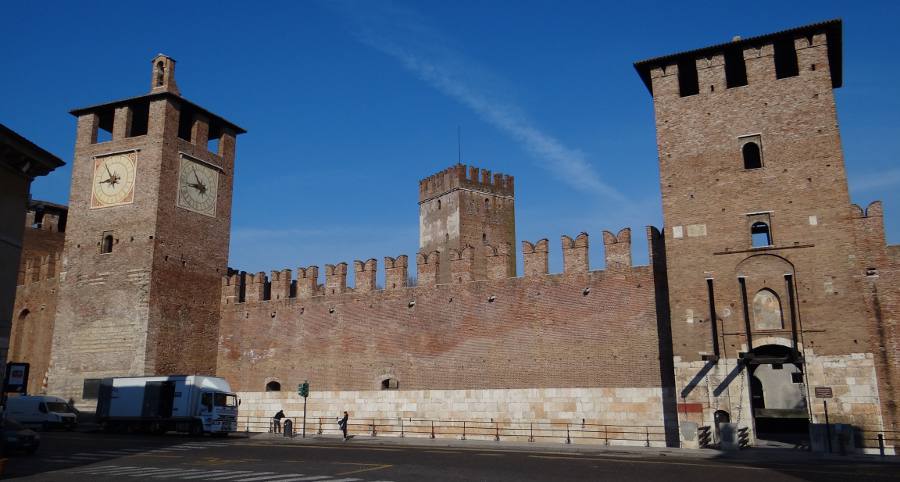 Museo Civico di Castelvecchio (Castelvecchio Museum)
Friday, day 7
We had enough time to spend a couple of hours exploring Verona before catching our train to Milan, and I reviewed our brochures to find the medieval bridge which I had seen in postcards in town. I decided that the bridge was attached to the Museo Civico di Castelvecchio, which was only a few blocks from our hotel.
Although there have been changes over the years, the castle was built as a fortified bridge across the Adige River between 1354 and 1356 by order of Cangrande II della Scala. Today Castelvecchio is home to the Castelvecchio Museum and the local officer's club. We were really there to see and photograph the bridge, but since our Verona Cards included access to the museum, we started with a walk through the museum collection of sculpture, paintings, weapons, ceramics, miniatures and church bells. The Verona card was a great value during our visit. For 10 euros ($13) the 24 hour card gave us access to every attraction we visited in Verona and the bus system which we did not use.
As we were walking along the upper floor, we came to a stretch on the outside and I climbed a set of stairs to photograph the bridge from above. But when we got to the top of the wall where I could see that there were some people in period costumes on the bridge, two security guards came out of the museum and made me come down. They said that we couldn't cross the bridge this day, but did not explain why.
A little farther along the outside, there was a partially enclosed walkway along the river where we could at least see the bridge from the side. We had glimpses of a movie being filmed, with periodic sounds of battle. I have since learned that they are filming Romeo and Juliet.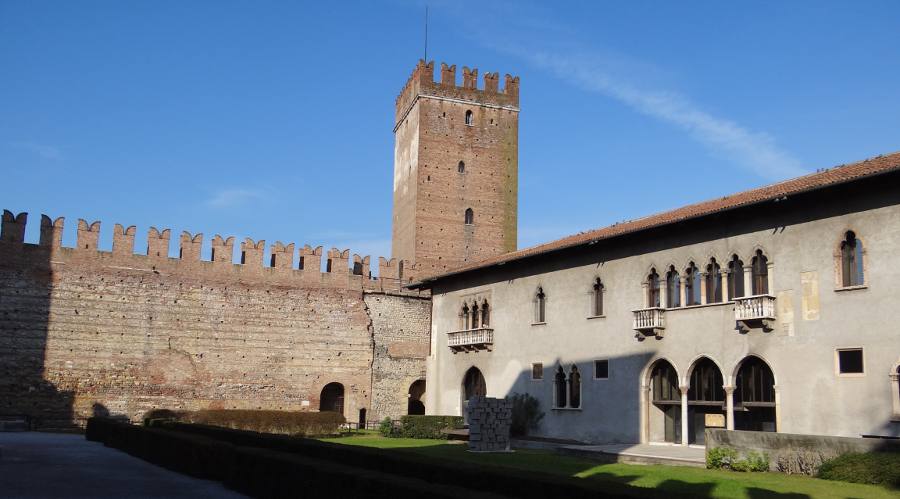 Courtyard of the Castle Castelvecchio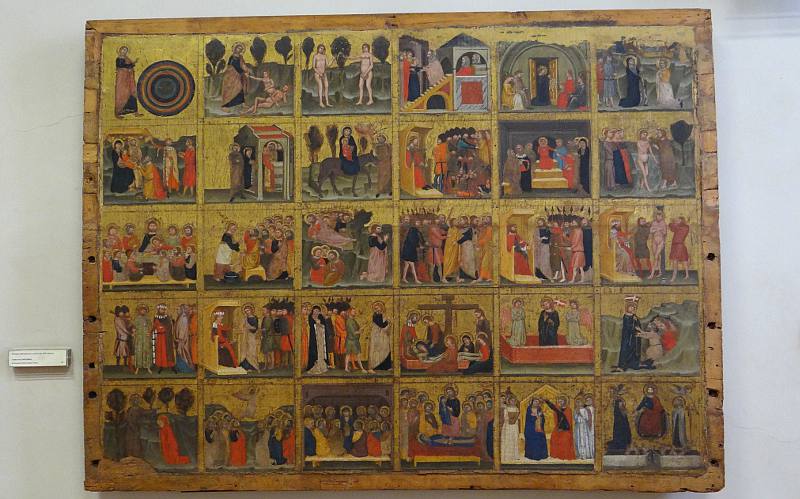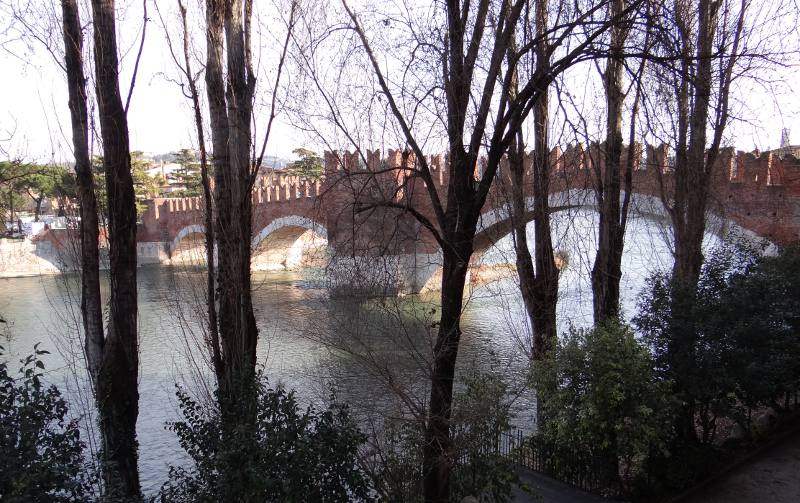 Castelvecchio Bridge (Ponte di Castelvecchio)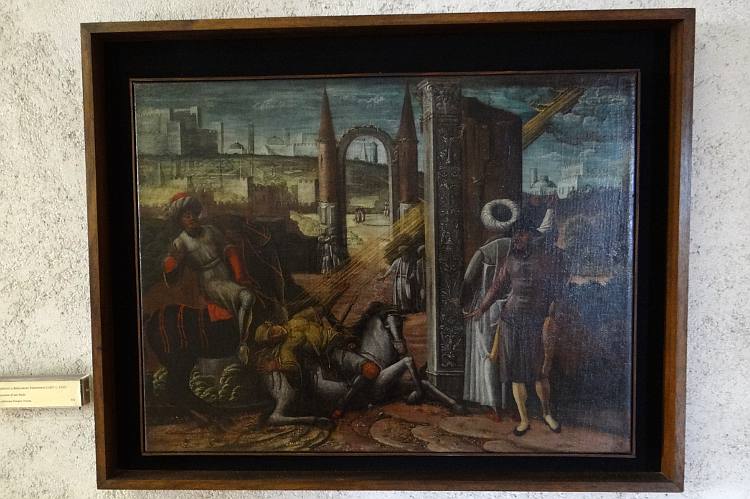 The Conversion of St. Paul by Bemardo Parentino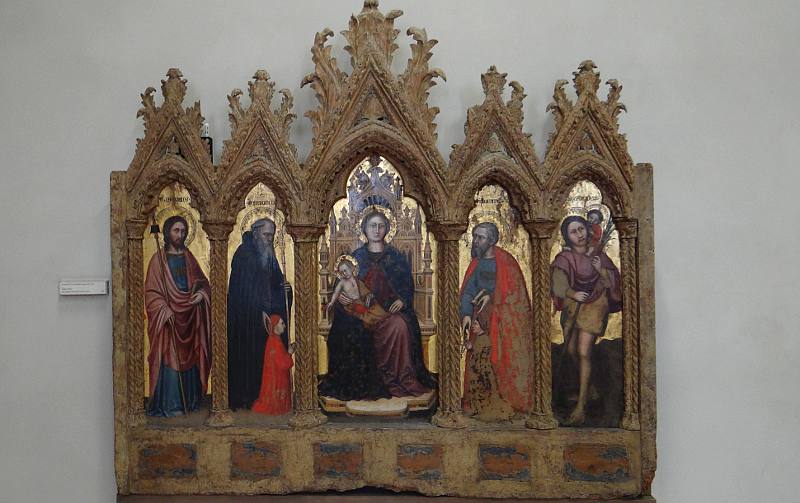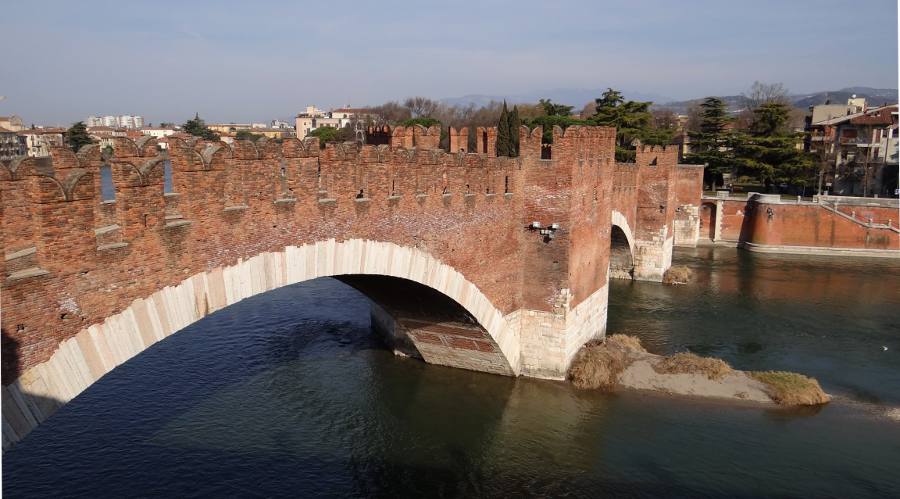 Finally getting a good look at the 14th century Castelvecchio Bridge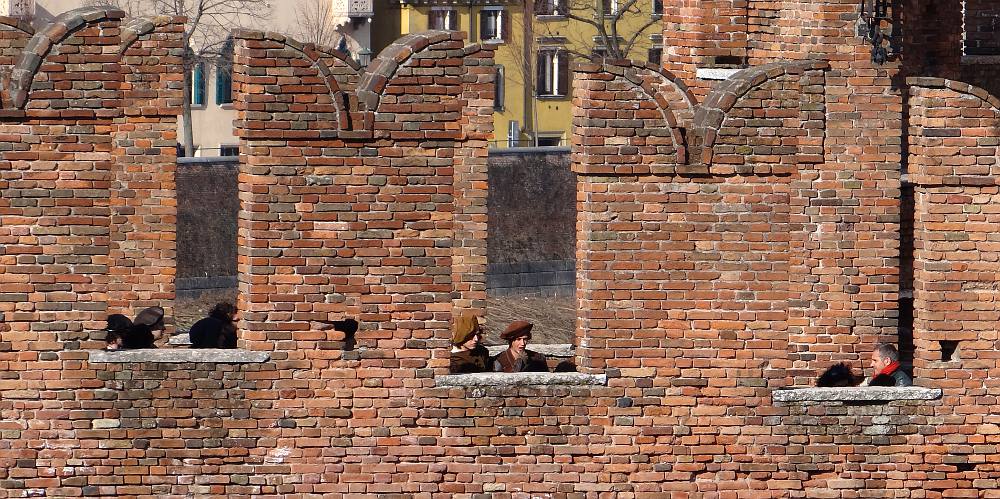 Filming the movie Romeo and Juliet on the Castelvecchio Bridge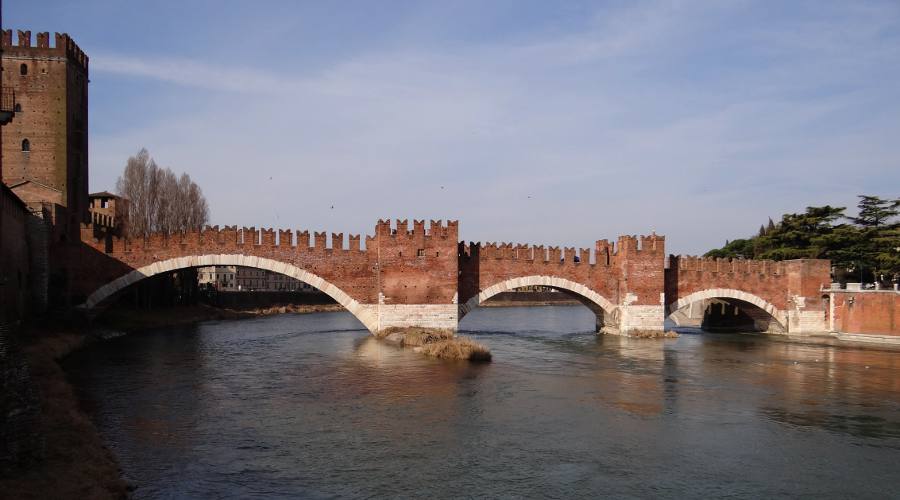 French troops destroyed the tower to the right in the 18th century and the bridge was totally destroyed, by the retreating German troops on April 24, 1945
- a faithful reconstruction was done from 1949 - 1951