Lunch on the Piazza Bra in Verona, Italy

March 2012 trip to Madrid, Venice, Verona, Milan and Paris.

Verona: Piazza Bra, Roman Arena, Chiesa San Fermo Maggiore,
Juliet's House, Piazza delle Erbe, Chiesa di Santa Anastasia,
Roman Theater & Archaeological Museum, Ristorante Torcolo di Luca Barca,
Castelvecchio Museum


Portoni della Bra (1480)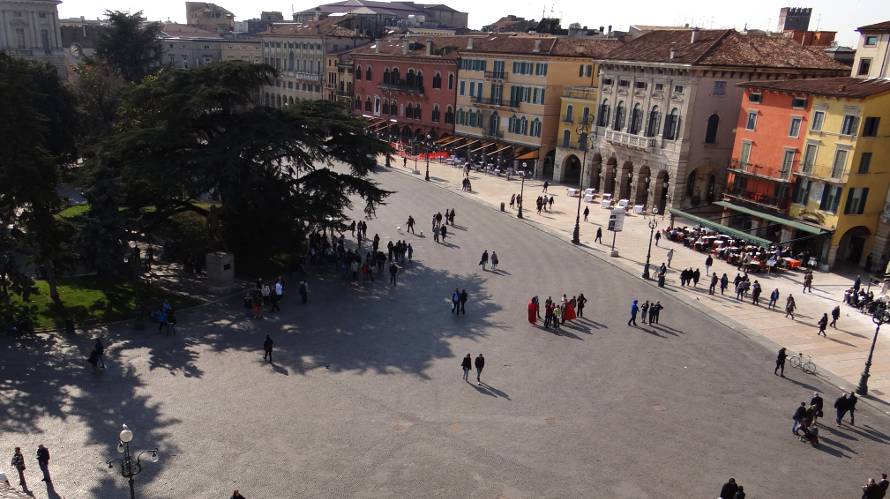 Piazza Bra as seen from the top of the Roman Arena
Friday continued
After checking into the Hotel Milano, we walked down the street to Piazza Bra, which is the largest piazza in Verona and one of the largest in Italy. The piazza several cafés and restaurants, the First Century Verona Arena, the Palazzo Barbieri (Verona's town hall) and part of the medieval wall.
<$cript type="text/java$cript"><$cript type="text/java$cript" src="http://pagead2.googlesyndication.com/pagead/show_ads.js">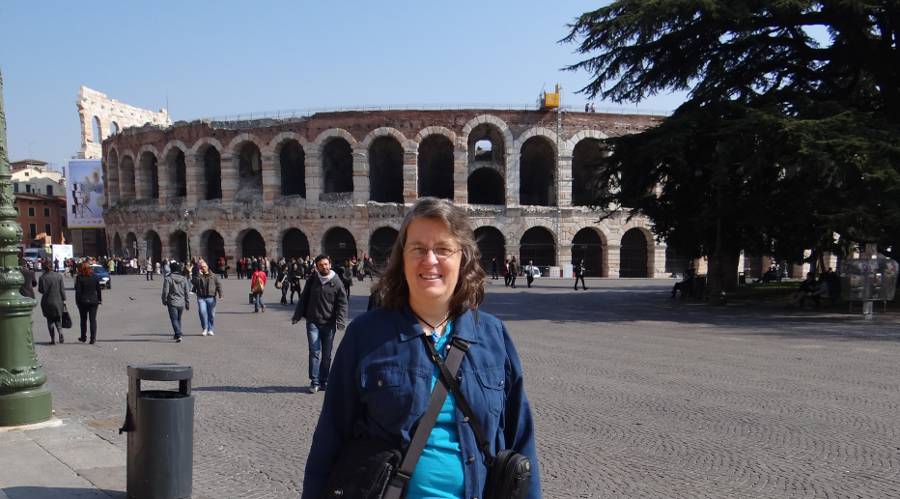 Linda and the Verona Roman Arena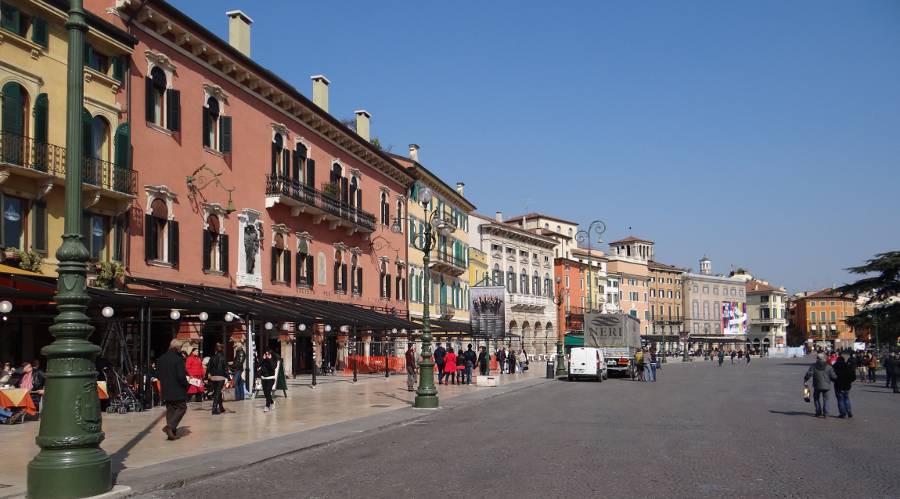 Restaurants along the Piazza Bra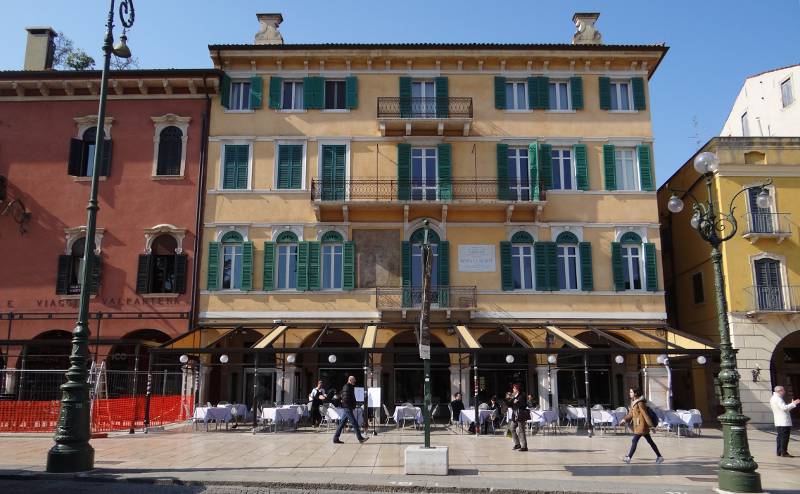 Ristorante Olivo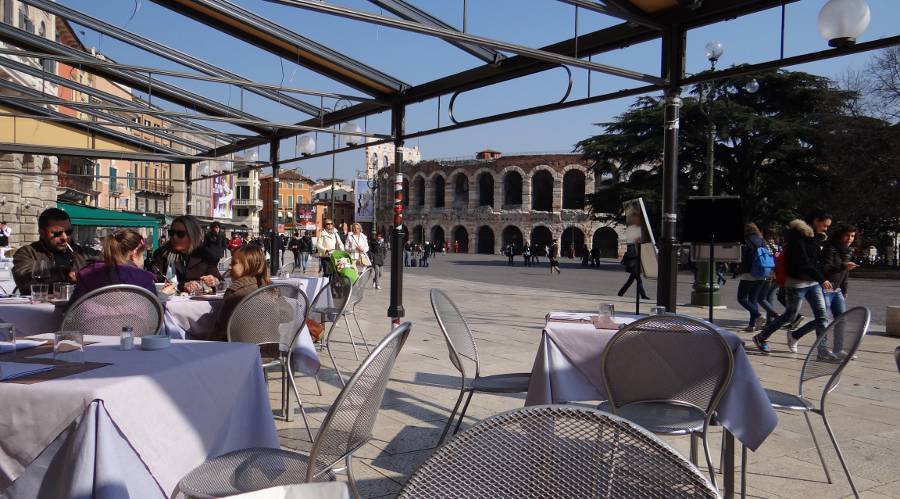 The view from our table
We took a few photos, then checked the restaurant menus along the Piazza. The menu at Ristorante Olivo caught my eye, because I was interested in trying horse meat. I'm not sorry I tried the salad with smoked horse meat, feta cheese and mustardo (candied fruit), but it didn't stand out as something I would make a point of having again. The finely shredded meat had a distinct taste that I have a hard time describing - there was a slightly musty taste, like some stronger cheeses have.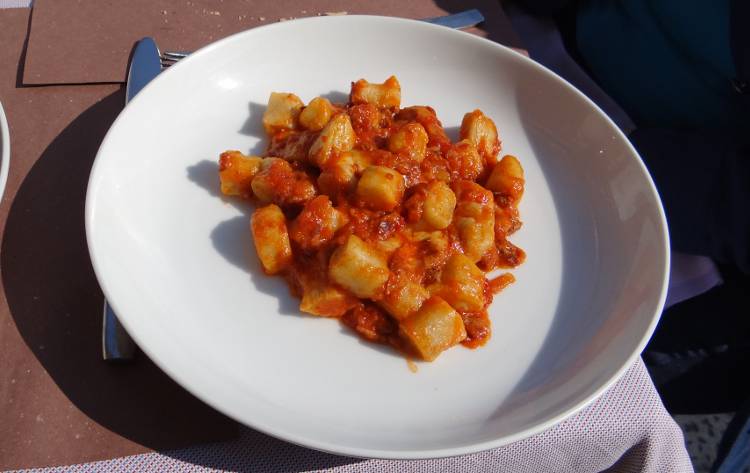 Gnocchi fatti - potato dumplings, meat sauce, bacon & smoked cheese (12 €)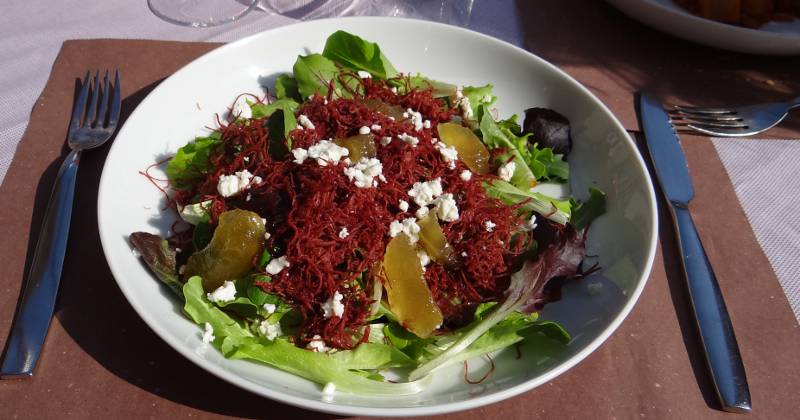 sfiziosa agli sfilacci affumicati di cavallo - smoked horse meat on a bed or arugula (12 €)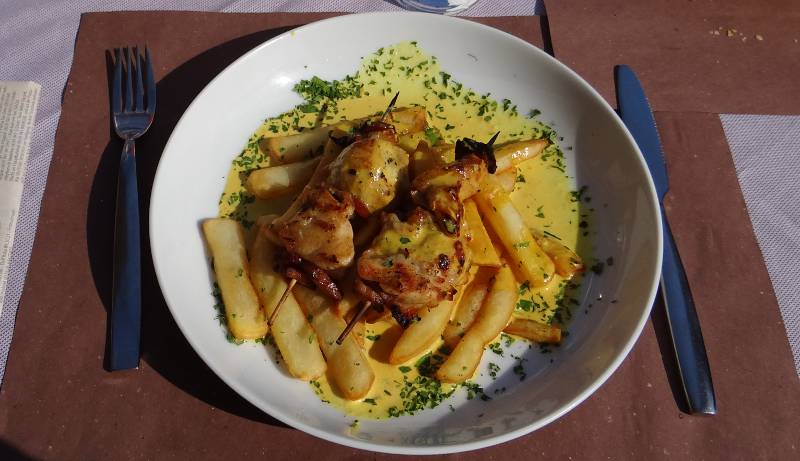 Spiedini di pollo - chicken & bacon skewers and fries
in a curry sauce much like I've had on chips in England (14.5 €)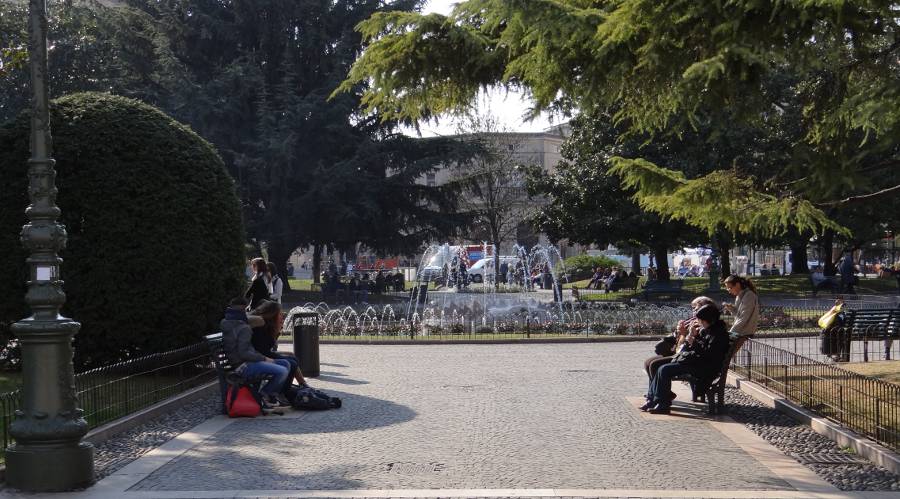 The Fountain of the Alps in the Piazza Bra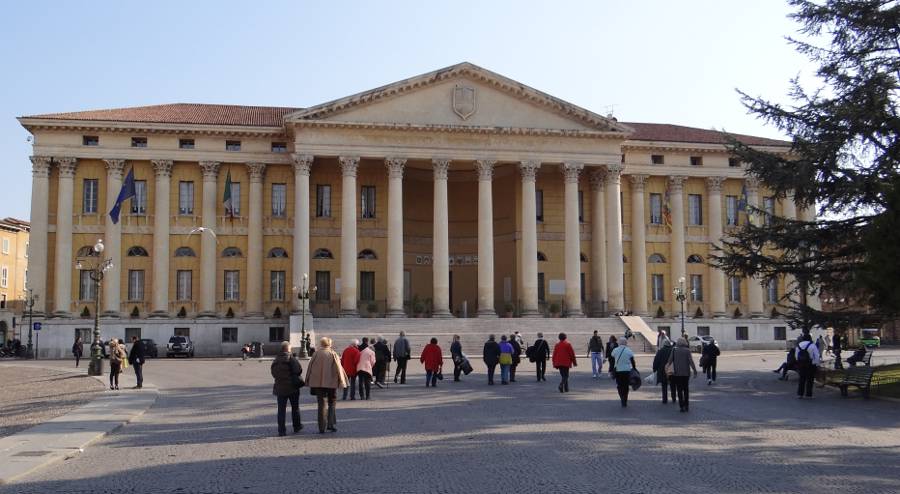 Verona's town hall, the Palazzo Barbieri