Roman Theater and Archeological Museum

March 2012 trip to Madrid, Venice, Verona, Milan and Paris.

Verona: Piazza Bra, Roman Arena, Chiesa San Fermo Maggiore,
Juliet's House, Piazza delle Erbe, Chiesa di Santa Anastasia,
Roman Theater & Archaeological Museum, Ristorante Torcolo di Luca Barca,
Castelvecchio Museum


Roman theater and the church of Saints Siro & Libera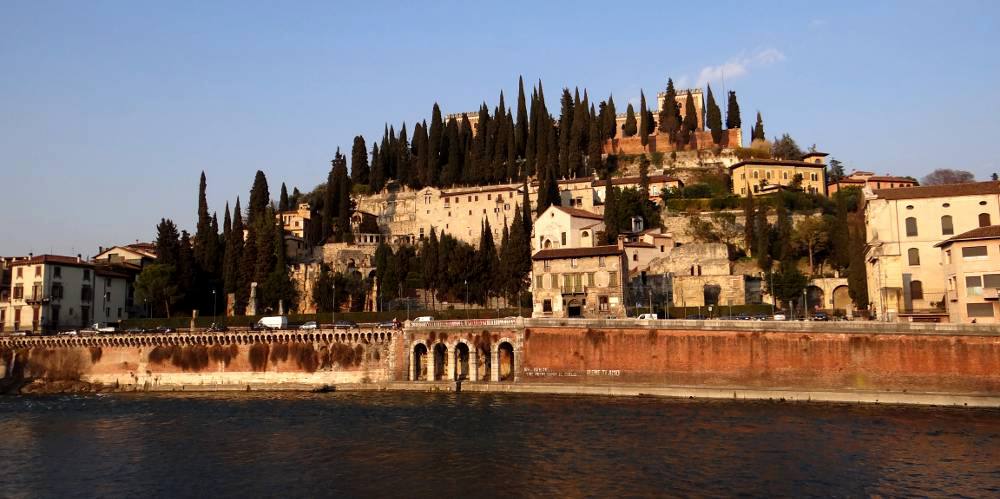 Roman Theater and Archaeological Museum (prints of this photo are available at Finearts America)
Friday continued
We then walked along the river and crossed the Ponte Pietra. The bridge was originally completed in 100 BC. Four arches of the bridge were blown up by retreating German troops in World War II, but it was rebuilt in 1957 with original materials.
We were hurrying because I thought that the Roman Theatre Archaeological Museum was about to close, but it turned out that it was open until 7PM.
The Roman Theater (Teatro Romano) and Archaeological Museum (Museo Archeologico) were a highlight of our time in Italy. The theater was built in the 1st century BC. After a few centuries, it was no longer used and starting in the 10th century AD, houses, a church and a convent were built on top of the theater. In time the theater was completely hidden. In the 19th century, the hill was purchased and turned into a archeological site which was excavated from 1834 to 1914.
Today the theater is a concert facility and most of those later buildings have been removed. The church of Saints Siro & Libera has been preserved, and the cells, refectory and church of the old convent of St. Gerolamo have been turned into an Archeological Museum.
The combination of the hillside, Roman ruins and setting sun were beautiful. Between Linda and I, we must have taken 150 photographs.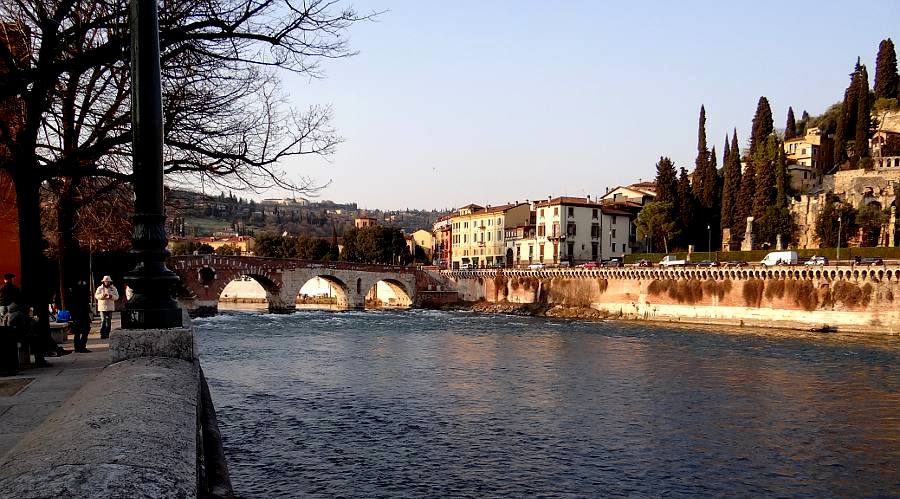 Ponte Pietra leading across the Adige river to the Archaeological Museum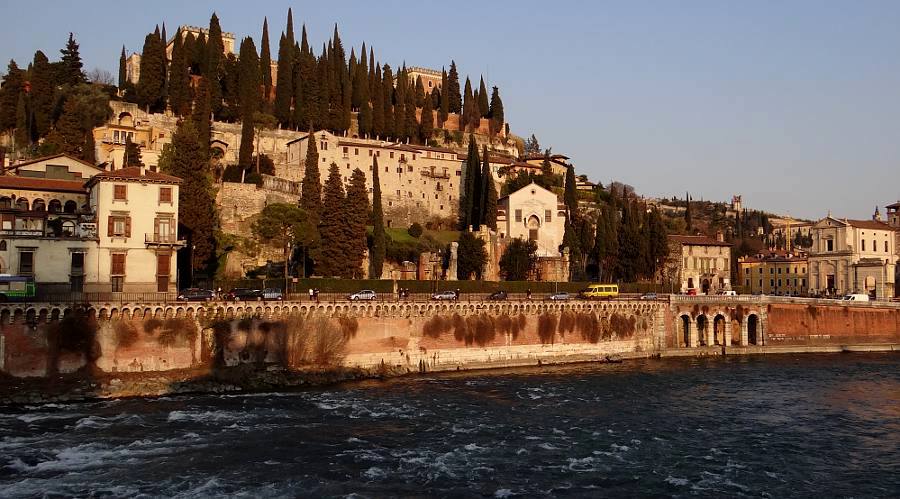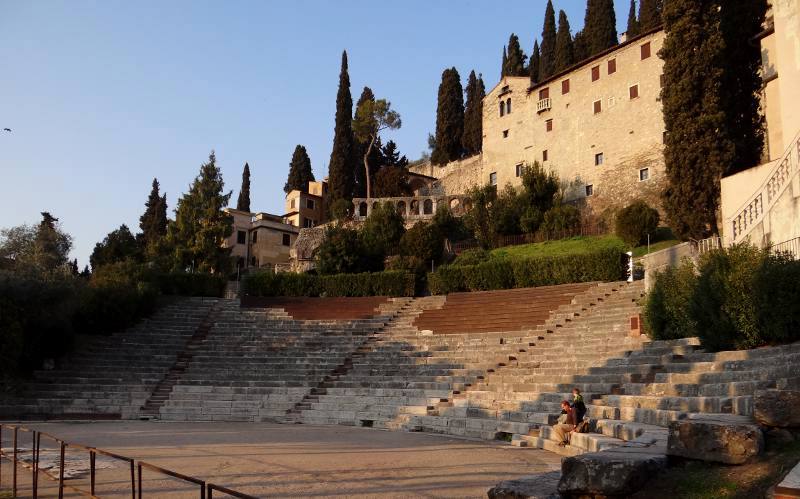 Only a small portion of the Roman theater remains today, with portions of the walls & stalls visible up the hillside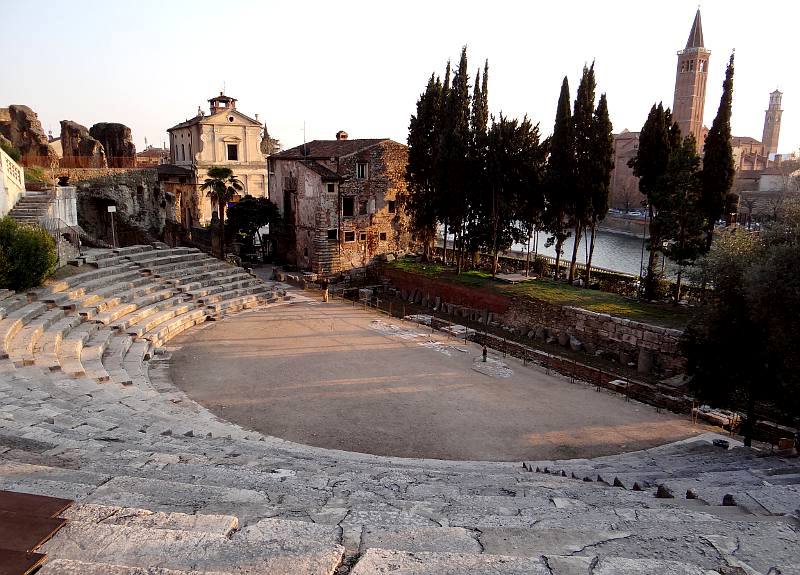 Roman theater and the "cavea" (the subterranean cells in which wild animals were confined before the combats)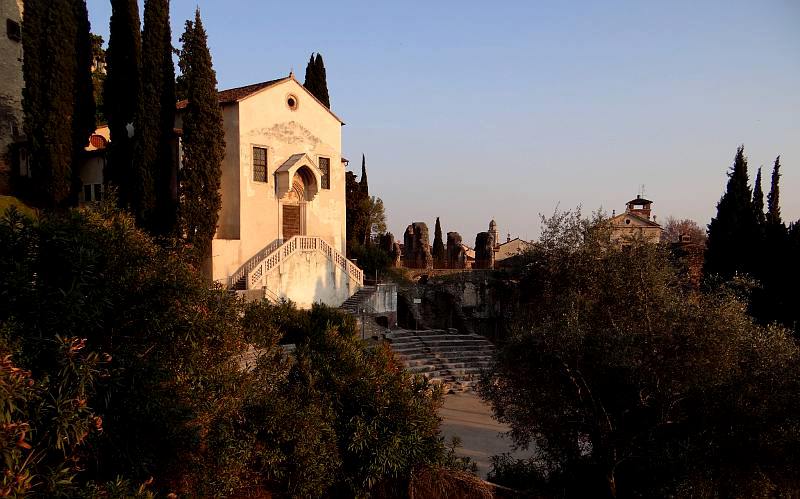 Church of Saints Siro & Libera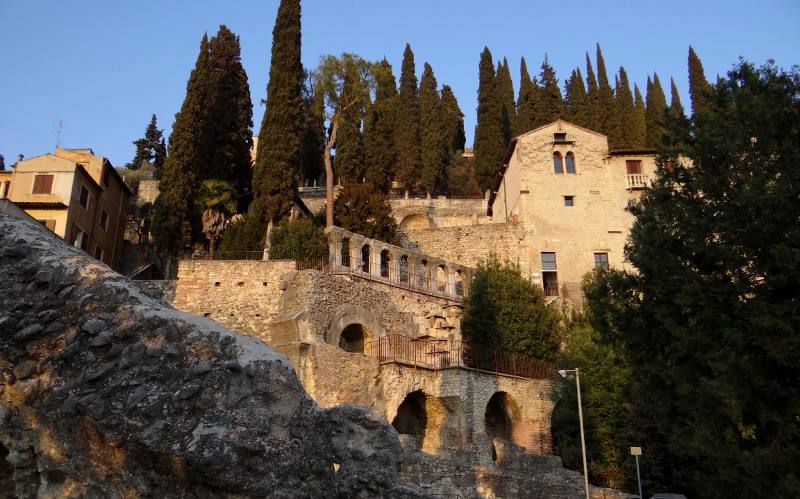 Roman theater walls and convent of St. Gerolamo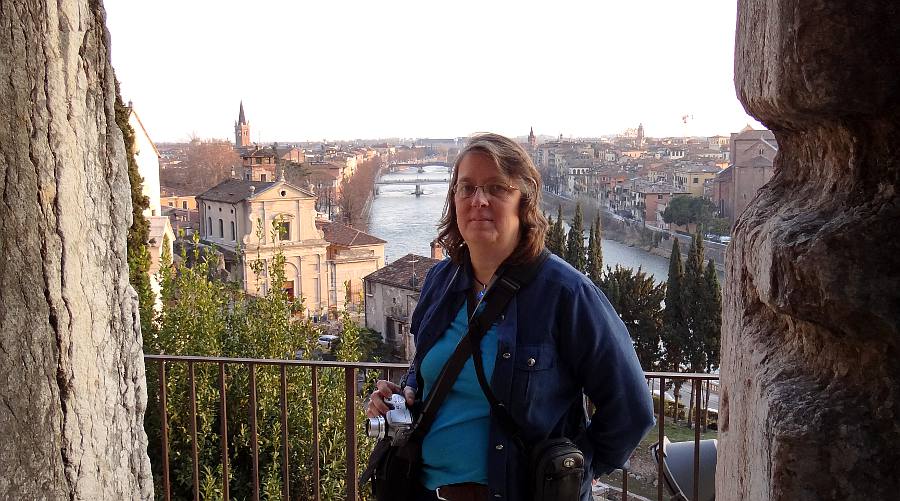 Linda with the Adige river and Verona in the background

Verona and the Adige River at sunset through a window of the Verona Archeological Museum in the old convent of St. Gerolamo
(prints of this photo are available at Finearts America)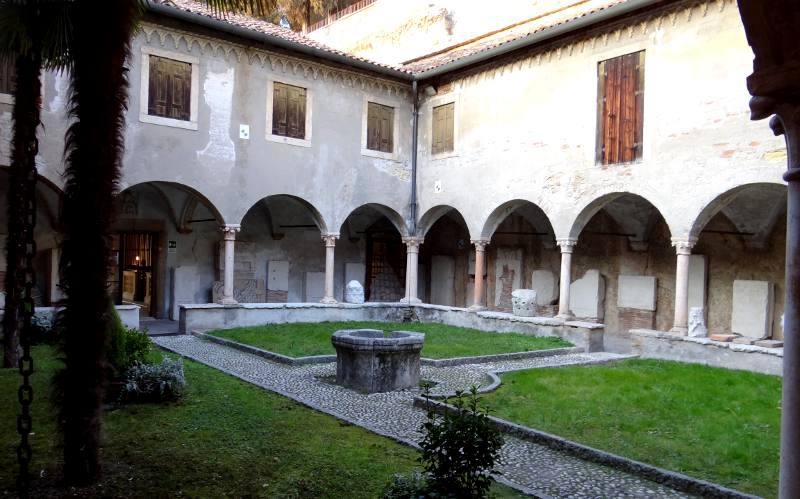 The cloister of St. Jerome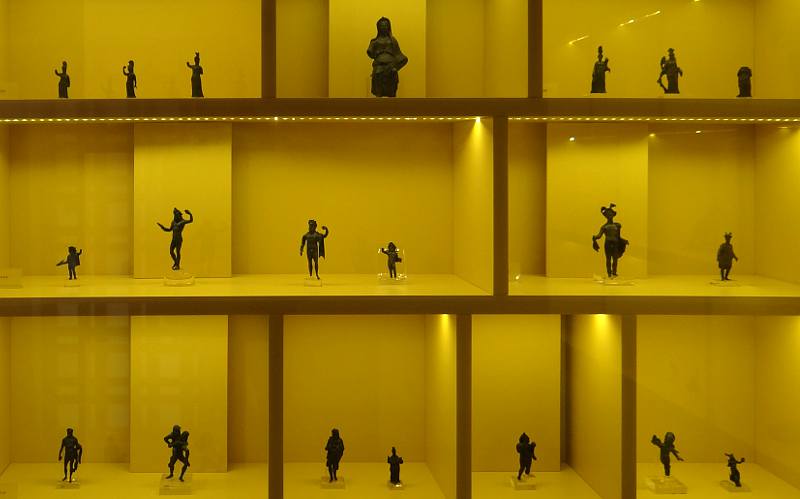 Roman figural bronzes were produced to be offered in the sanctuaries as presents to the gods
(4 century BC to 4th century AD)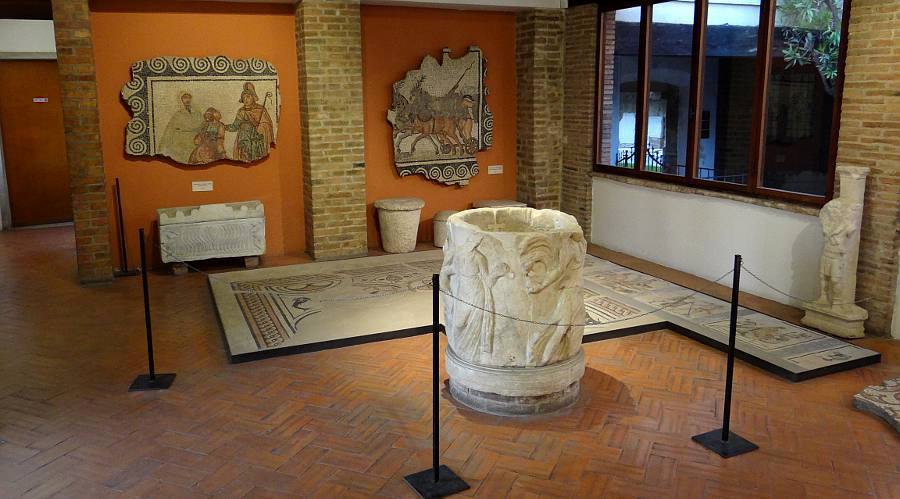 Exhibition room with Roman artifacts which were found around Verona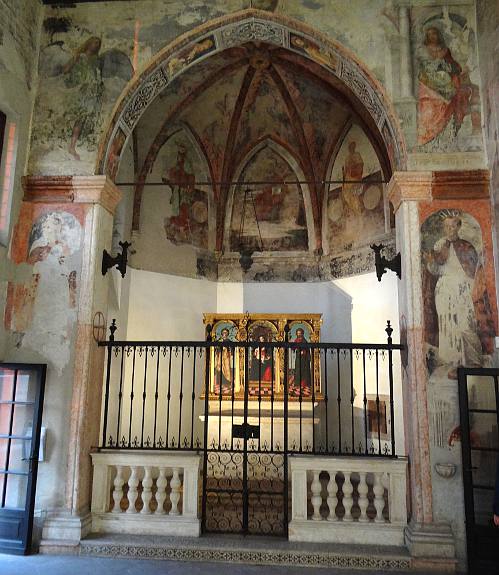 Church of San Gerolamo in the convent