Chiesa di Santa Anastasia

March 2012 trip to Madrid, Venice, Verona, Milan and Paris.

Verona: Piazza Bra, Roman Arena, Chiesa San Fermo Maggiore,
Juliet's House, Piazza delle Erbe, Chiesa di Santa Anastasia,
Roman Theater & Archaeological Museum, Ristorante Torcolo di Luca Barca,
Castelvecchio Museum


Chiesa di Santa Anastasia - Verona, Italy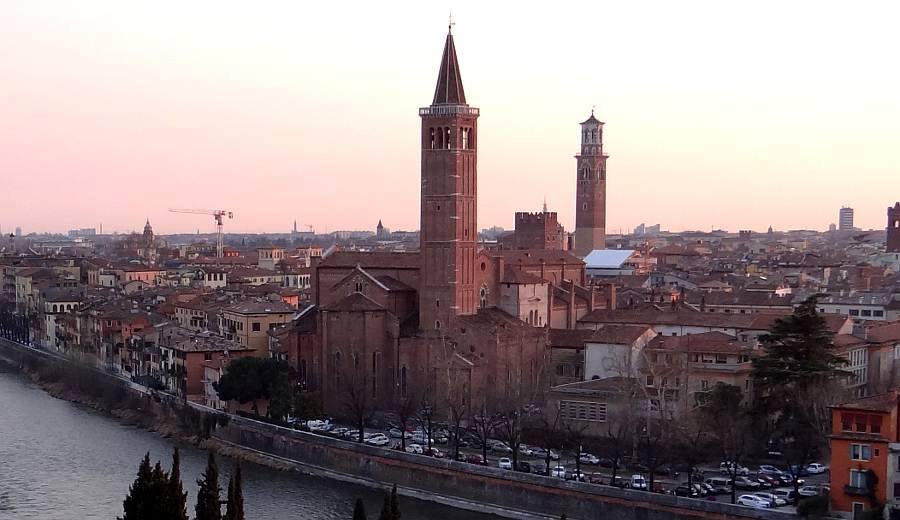 Chiesa di Santa Anastasia with its 13th Century campanile (bell tower)
Friday continued
We resumed our walk, working our way back toward the river until we came to the Chiesa di Santa Anastasia. The current church was started in 1290 and mostly completed in 16th Century. The facade was never completed.
Chiesa di Santa Anastasia is the largest church in Verona. Its basilica extends over three large aisles supported by 12 red Veronese marble pillars. The church is a virtual art museum filled with frescos, statues, paining and many altars.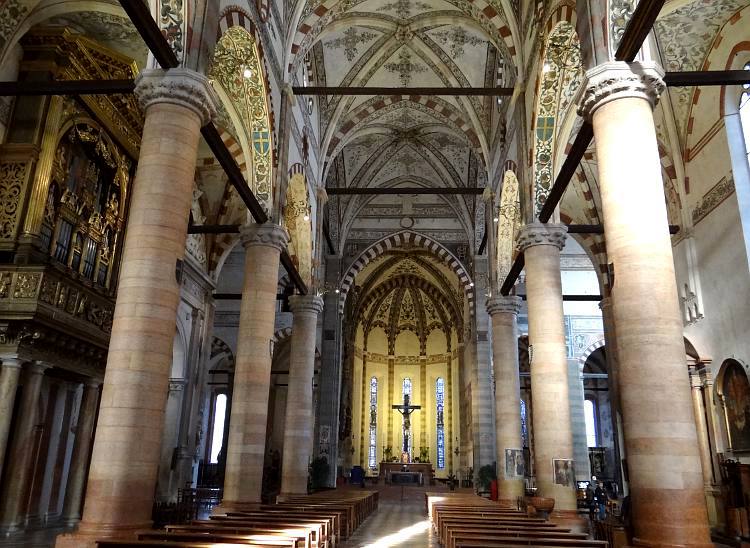 Chiesa di Santa Anastasia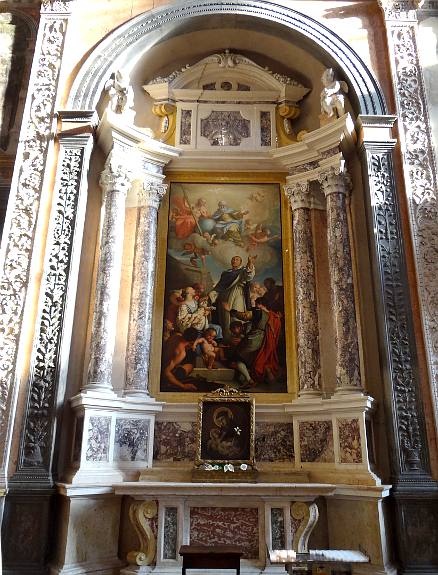 One of the many altars lining the sanctuary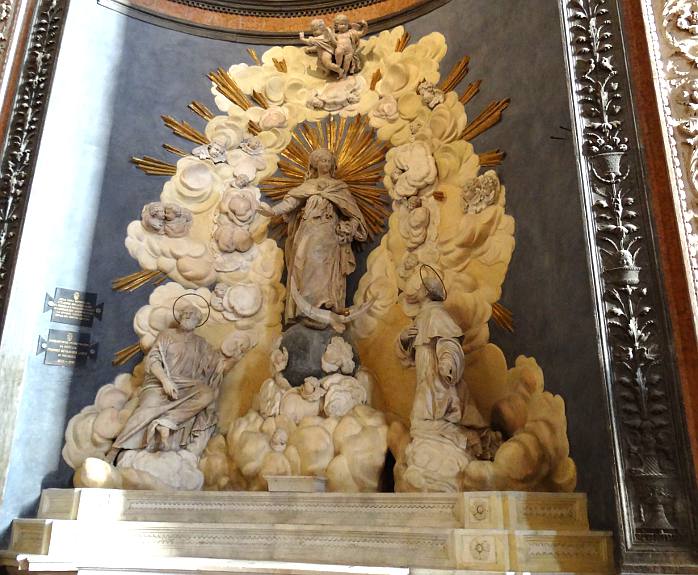 Bevilacqua-Lazise Altar dedicated to the Virgin Mary -the marble is the work of Orazio Marinali (1643-1720)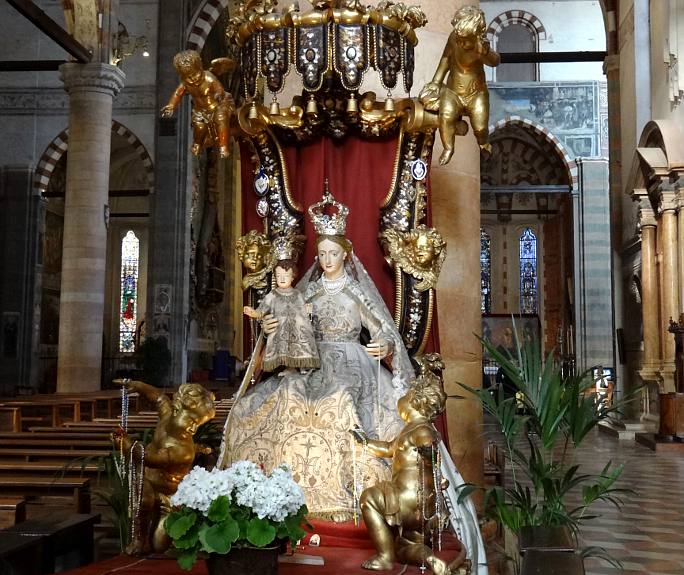 Madonna enthroned with Child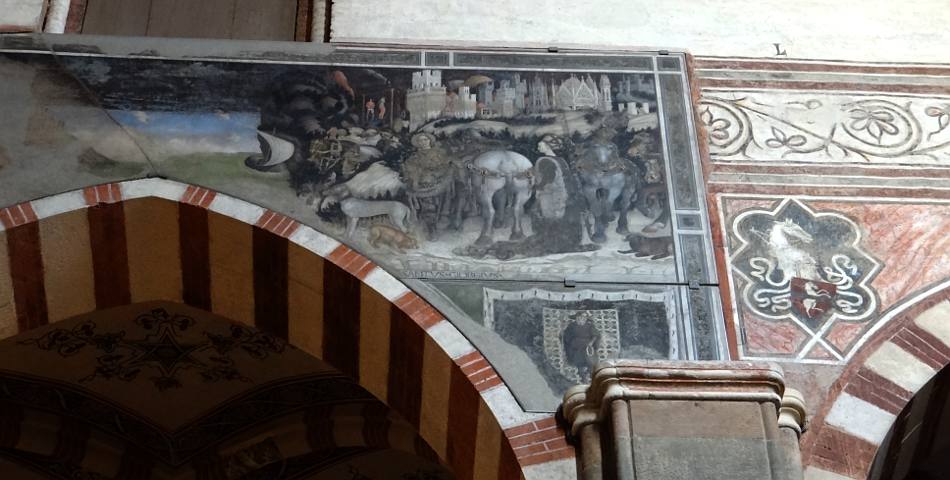 Pisanello's fresco of St. George and the Princess
copyright 2012 by Keith Stokes.