Verona Arena -
Roman Amphitheater

March 2012 trip to Madrid, Venice, Verona, Milan and Paris.

Verona: Piazza Bra, Roman Arena, Chiesa San Fermo Maggiore,
Juliet's House, Piazza delle Erbe, Chiesa di Santa Anastasia,
Roman Theater & Archaeological Museum, Ristorante Torcolo di Luca Barca,
Castelvecchio Museum


Buskers posing as Roman soldiers for tips at the Verona Arena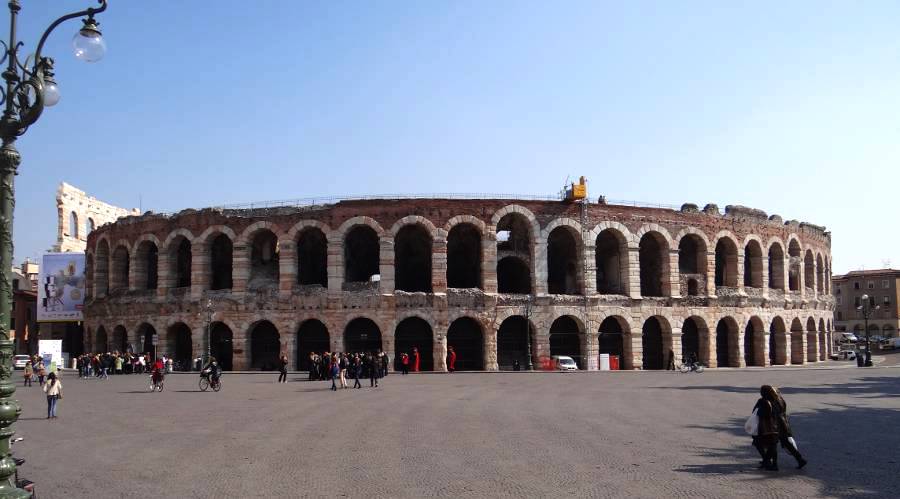 Verona Arena (Arena di Verona)
Friday continued
The Verona Arena (Arena di Verona) is a Roman amphitheater in Piazza Bra in Verona, Italy. The arena was completed in 30 AD and could hold more than 30,000 spectators in ancient times. Verona Arena's outer ring was almost completely destroyed in an earthquake in 1117 and only a small portion of the wall remains from that third level. This Roman amphitheater is the third largest in Italy after the Coliseum in Rome and the arena in Capua.
Today, the Verona Arena hosts large scale opera performances during the summer, and the stage for the 2012 opera season was under construction during our visit. The attendance is now limited to only 15,000 people for safety, but over the course of the season 500,000 people attend the Verona opera. The arena has also hosted concerts by Pink Floyd, Duran Duran, Deep Purple, The Who, Dire Straits, Rod Stewart, Sting, Pearl Jam and many others.
2012 will be the 90th year of the Opera Festival at the Arena di Verona and during our visit, extensive work was being done to prepare the large stage and other areas of the arena.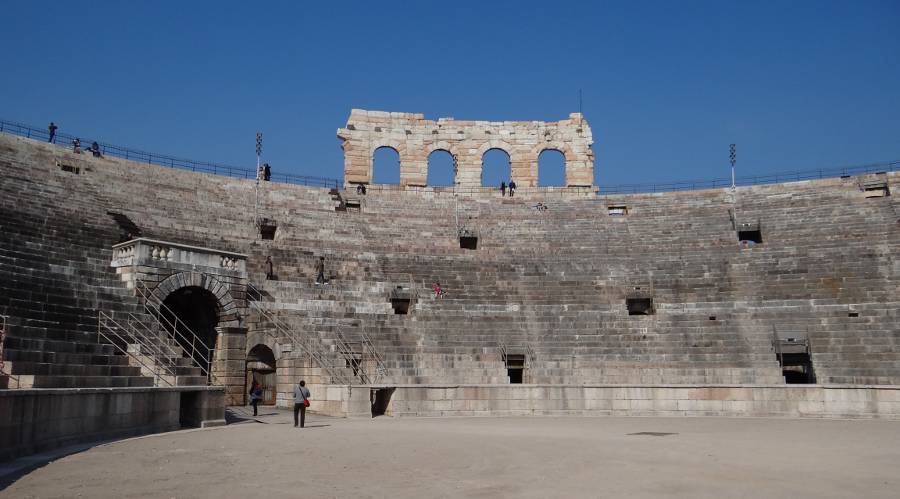 Verona Arena seating and the small remaining portion of the third level


Writing on the base of the emperor's box in the Verona Arena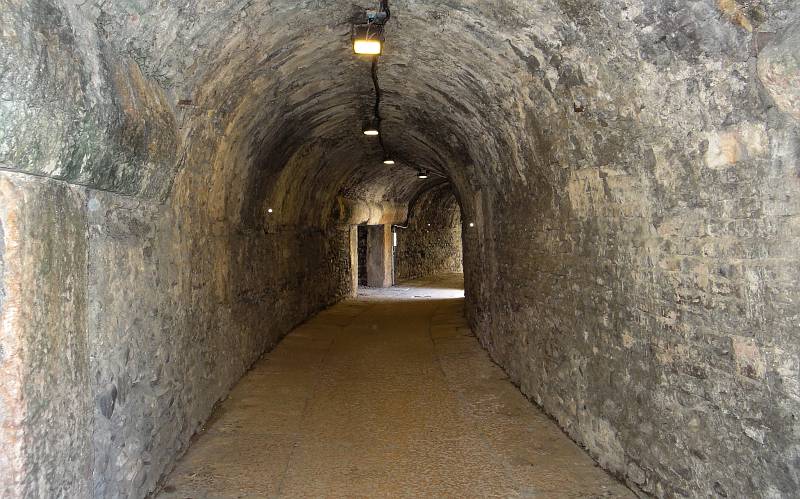 Verona Arena Tunnel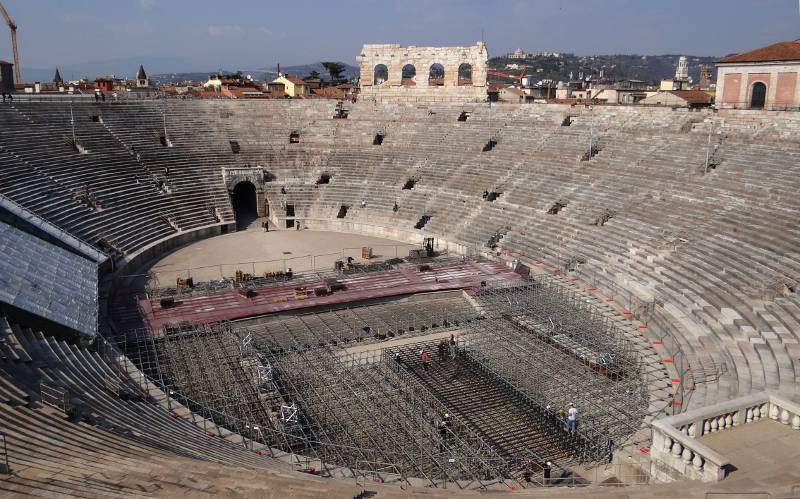 Construction of the opera stage in the Verona Arena


14th Century wall along the ridge outside of old Verona as seen from the top of the arena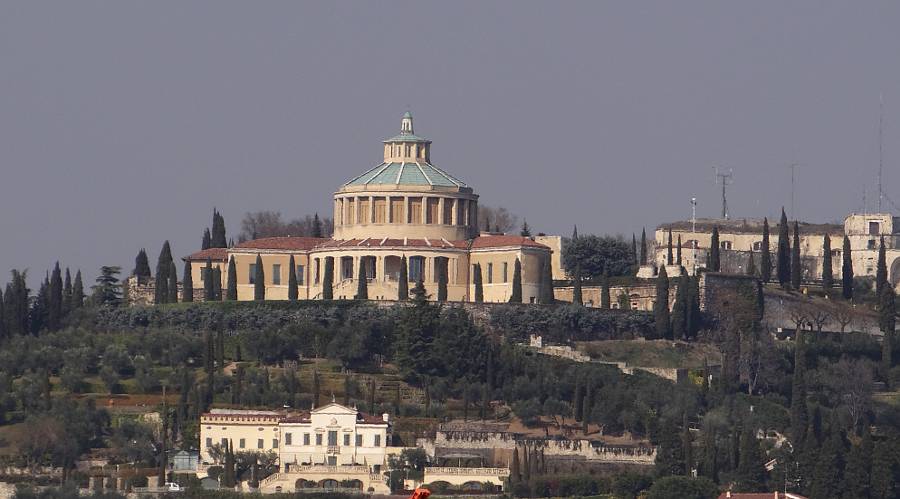 Santuario Madonna Di Lourdes - the Sanctuary of the Madonna of Lourdes church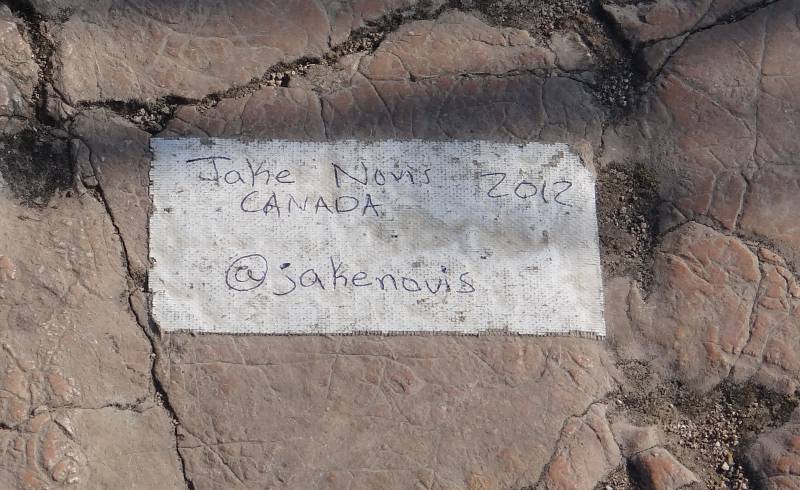 Graffiti written on tape stuck on the stone seats in the Verona Arena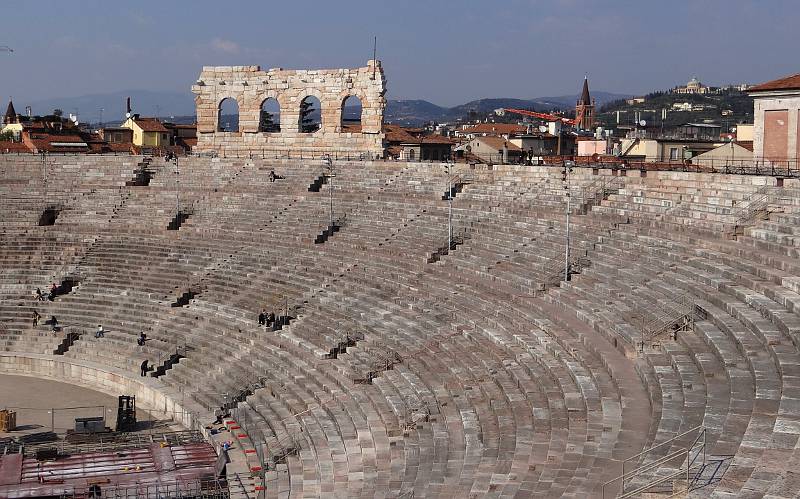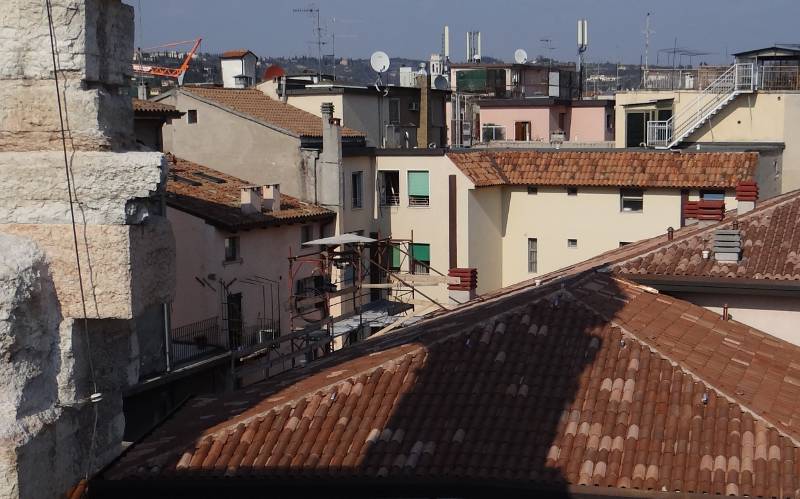 The second window with a green blind, down one floor from the top was our room at the Hotel Milano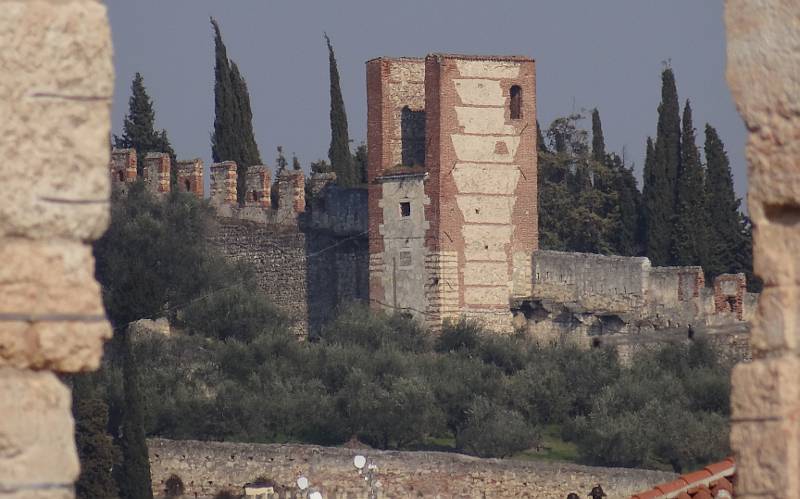 14th Century wall and watch tower viewed through an arch from the third level