Verona Wall & Chiesa San Fermo Maggiore

March 2012 trip to Madrid, Venice, Verona, Milan and Paris.

Verona: Piazza Bra, Roman Arena, Chiesa San Fermo Maggiore,
Juliet's House, Piazza delle Erbe, Chiesa di Santa Anastasia,
Roman Theater & Archaeological Museum, Ristorante Torcolo di Luca Barca,
Castelvecchio Museum


1363 fresco of the crucifixion over the Church St. Fermo side door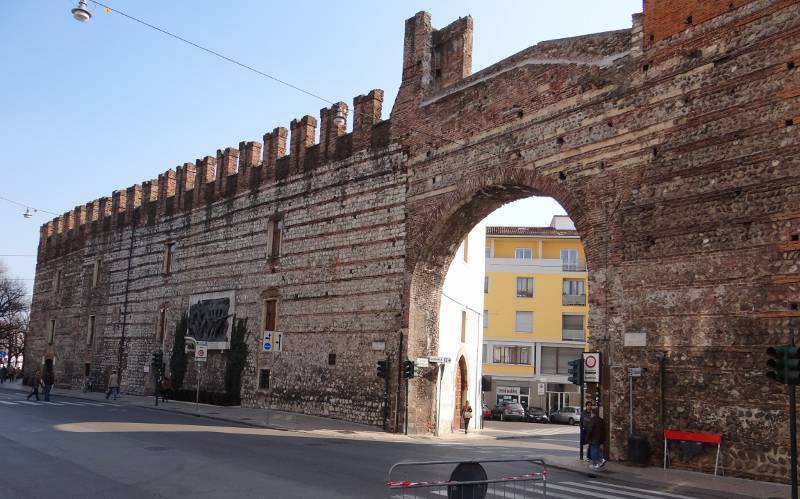 Friday continued
Leaving the Piazza Bra, we walked along the inner wall of Verona. Different sections of the wall have been repaired or replaced at different times, but most of this stretch of the wall is about 500 years old. There were several signs and memorial plaques mounted on the wall from various time periods.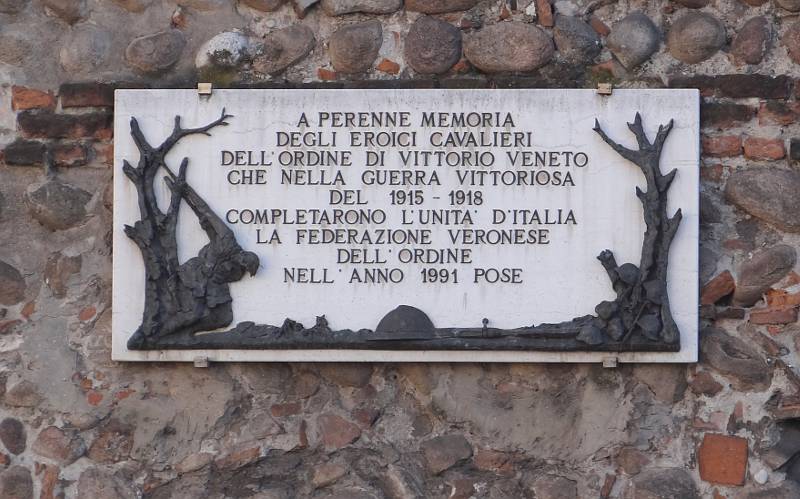 Memorial to the Knights of the heroic Order of Vittorio Veneto, who were
victorious in the war 1915-1918
We wandered through town and made our way to the Chiesa San Fermo Maggiore, which dates from the 5th century and houses the remains of the martyrs San Fermo and San Rustco, who are buried in the main altar. The current Church of San Fermo was built in the 11th century.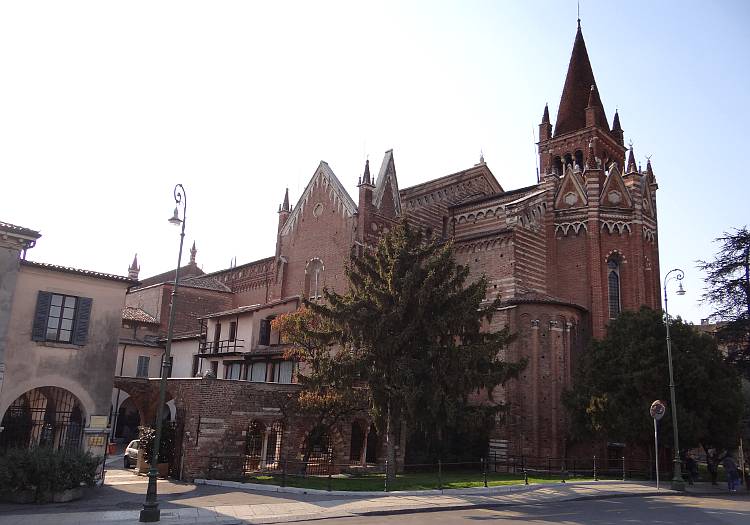 Chiesa San Fermo Maggiore - The Church of St. Fermo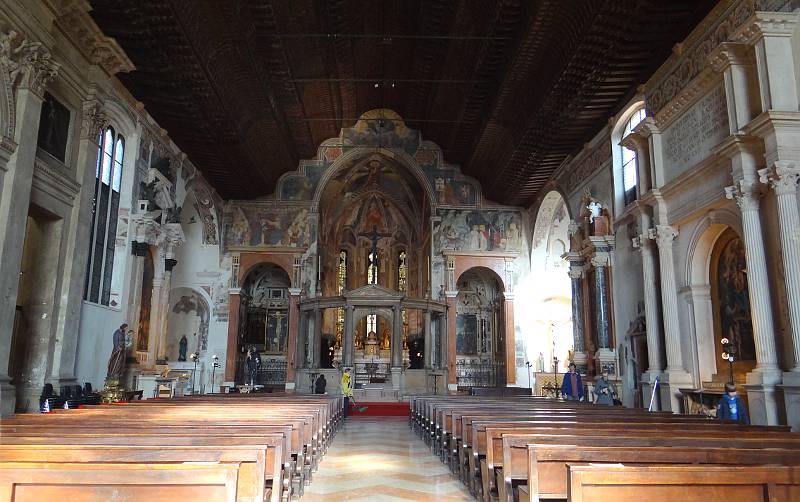 The central nave of the Chiesa San Fermo Maggiore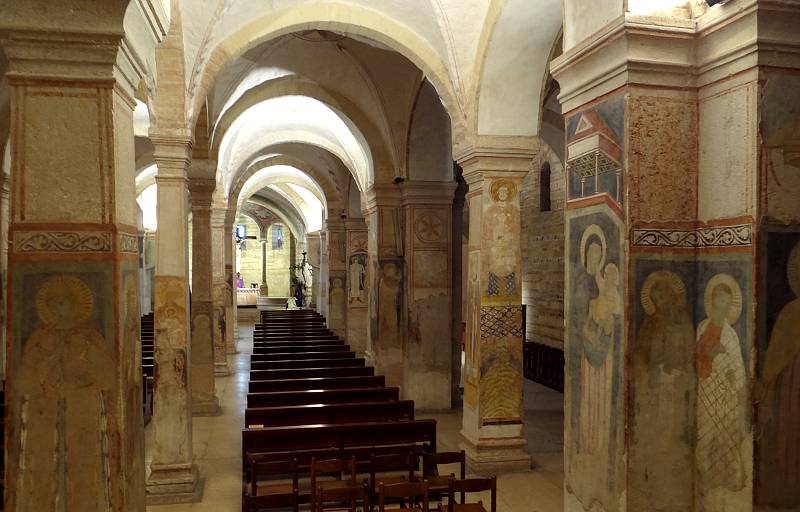 My favorite part of Chiesa San Fermo Maggiore was the frescoes on the walls and pillars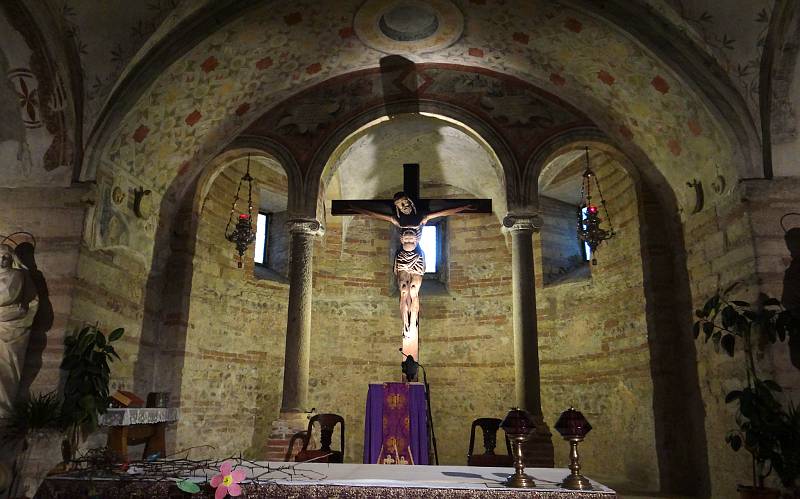 18th Century wooden crucifix in the small apse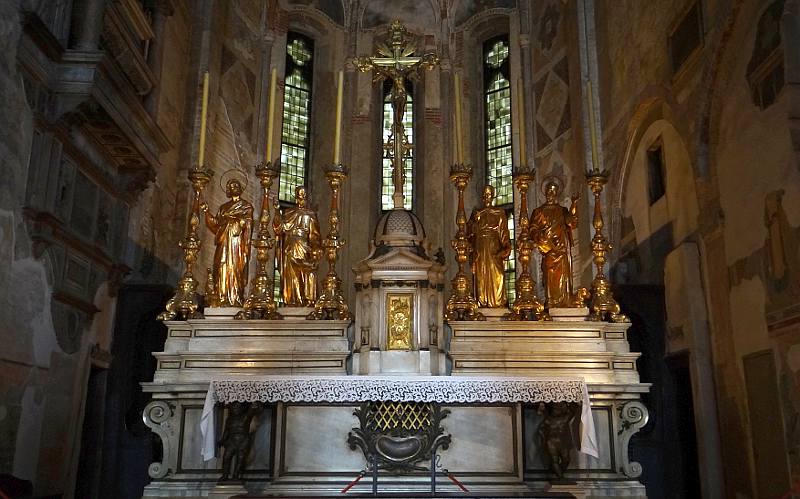 Chiesa San Fermo Maggiore Main Altar was rebuilt in 1759 by Giuseppe Antonio Schiavi