First Evening in Venice

March 2012 trip to Madrid, Venice, Verona, Milan and Paris.

Venice: Water taxi, Sestiere di Castello, San Marco in the morning,
Murano, Ristorante A Beccafico, Secret Itinerary Tour, Campanile,
Cathedral Basilica, Osteria Ae Sconte, Rialto Markets, Jewish Ghetto,
San Giorgio Maggiore, Santa Maria della Salute, Gondola Ride



Basilica di San Marco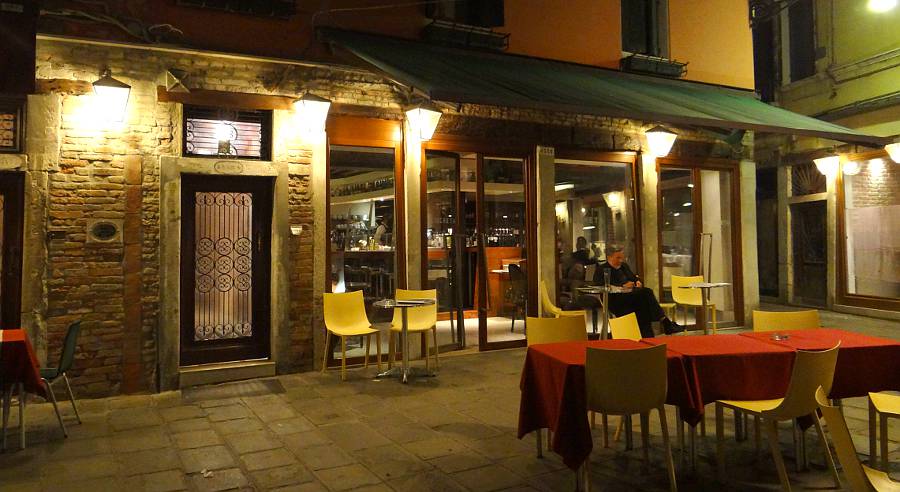 This is the front of the Aciugheta where the wine bar is located
Monday continued
We went back out in the early evening, visiting a nearby neighborhood where I had found a couple of likely restaurants online. They were both closed, so we resorted to looking at menus in other restaurants in the area and we decided on the Aciugheta, a trattoria/pizzeria tucked in the back of a trendy wine bar.
I started with mussels with tomatoes in a hot spicey sauce, which were as good as they sounded.
Linda wanted bruschetta with tomato and basil. Our waiter said that he was out of fresh tomatoes, but asked if using canned tomato sauce would work. Linda decided that it might be better than it sounded and agreed. It wasn't better than it sounded.
She also got a pizza, which was much better, while I had assorted fish in a tempura batter. It tasted fine, but other than two or three small morsels, it was all calamari.
I wanted to try a wine from the Veneto region and selected a bottle of the prosecco house wine for 18€. Proseccos are sparkling, Italian white wines. This one was a little drier than I usually choose, but fairly good.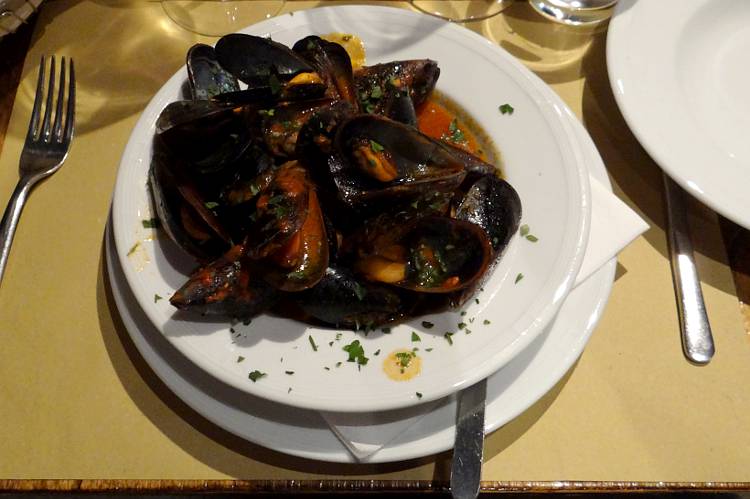 Pepata di Cozze - mussels with a hot spicy sauce (9€)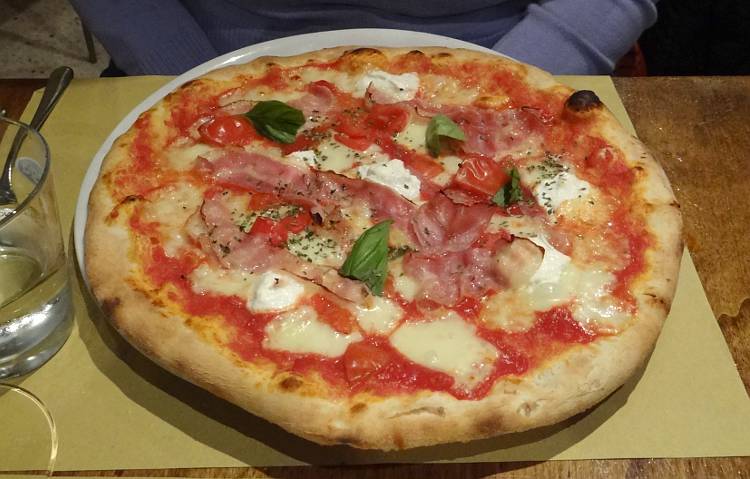 Pizza (13€)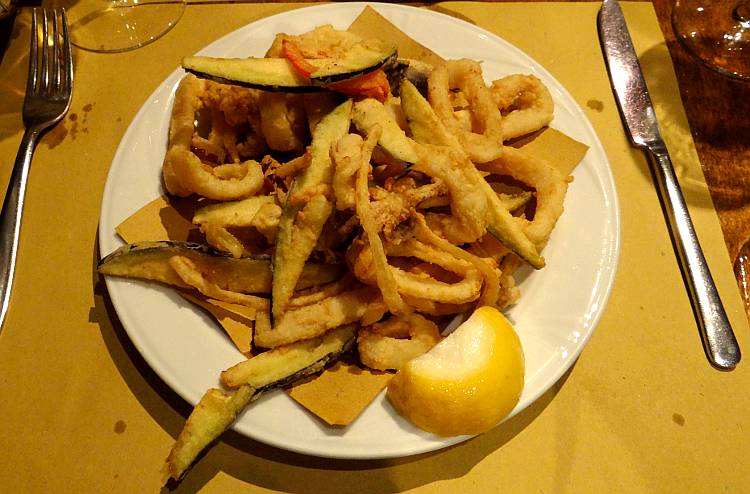 Mixed fish and vegetables in a light tempura batter -mostly squid and zucchini - (18€)
After dinner, we walked on toward San Marco, window shopping and stopping to check on candy and liquor in one of the few shops which were open. When we arrived at San Marco, the moon was visible above the Basilica di San Marco and Linda and I spent a few minutes taking night photographs before heading back to our hotel.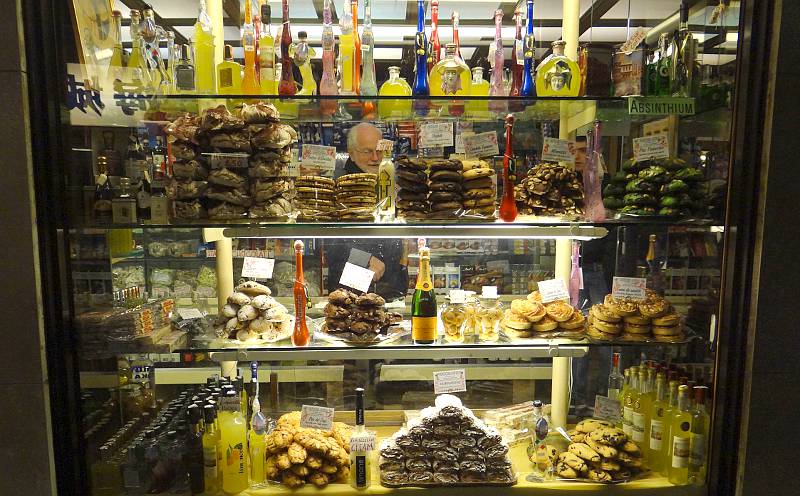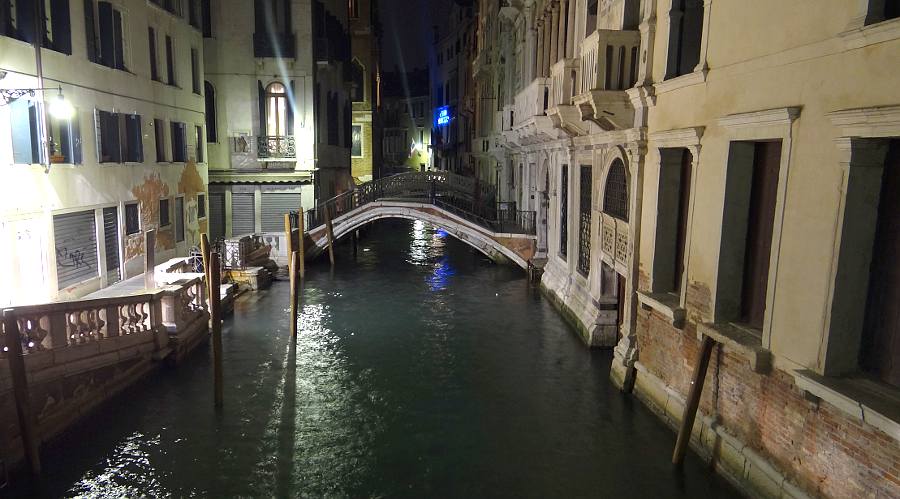 Rio di Palazzo looking north, away from the Bridge of Sighs - this was on our regular back route to San Marco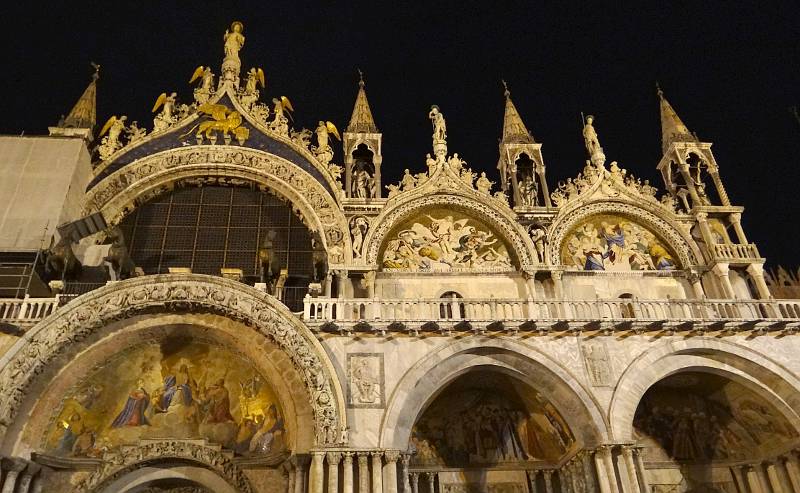 Basilica di San Marco a Venezia (Saint Mark's Basilica)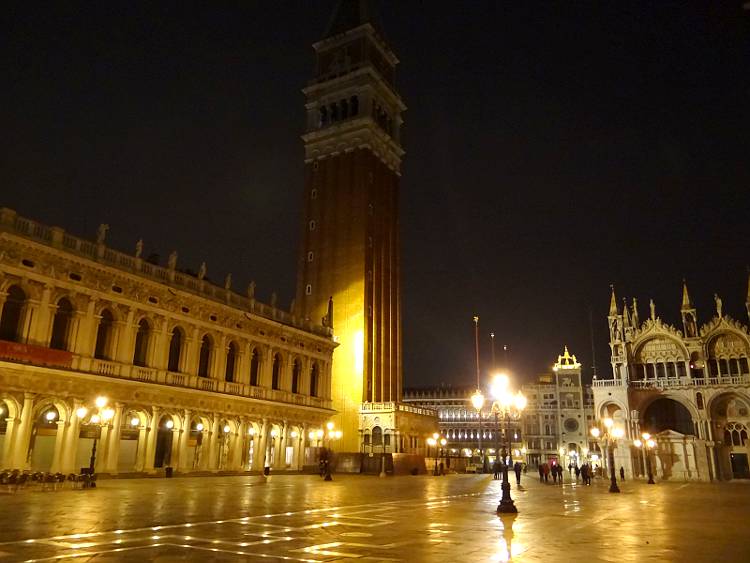 Piazza San Marco and the Campanile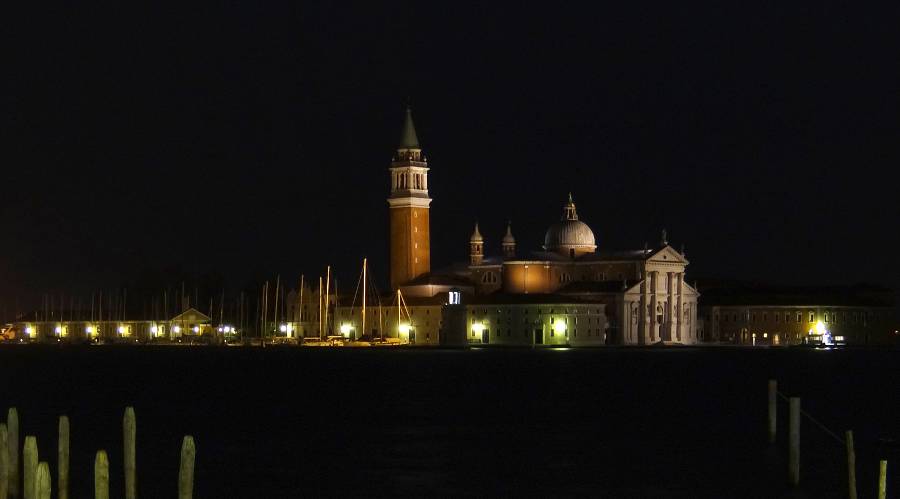 San Giorgio Maggiore - I bet I took more than 50 photographs of this beautiful church over the five days
(prints of this photo are available at Finearts America)