Photos from
Saint Mark's Campanile

March 2012 trip to Madrid, Venice, Verona, Milan and Paris.

Venice: Water taxi, Sestiere di Castello, San Marco in the morning,
Murano, Ristorante A Beccafico, Secret Itinerary Tour, Campanile,
Cathedral Basilica, Osteria Ae Sconte, Rialto Markets, Jewish Ghetto,
San Giorgio Maggiore, Santa Maria della Salute, Gondola Ride



One of the five Saint Mark's Campanile bells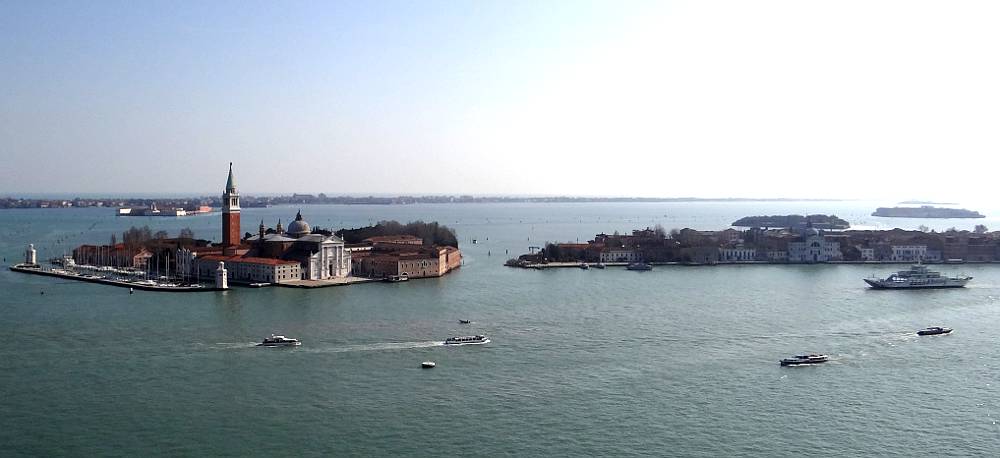 Isola di San Giorgio Maggiore and Isola Della Giudecca
Wednesday continued
After lunch, we crossed the square to the Campanile di San Marco. The elevator ride to the top (318') of the bell tower was 8 eros each.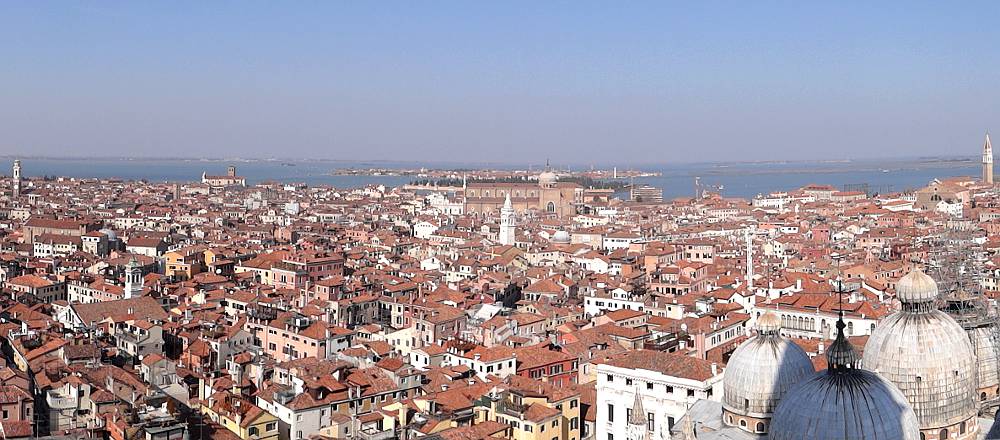 This is the view north across Venice with Murano in the distance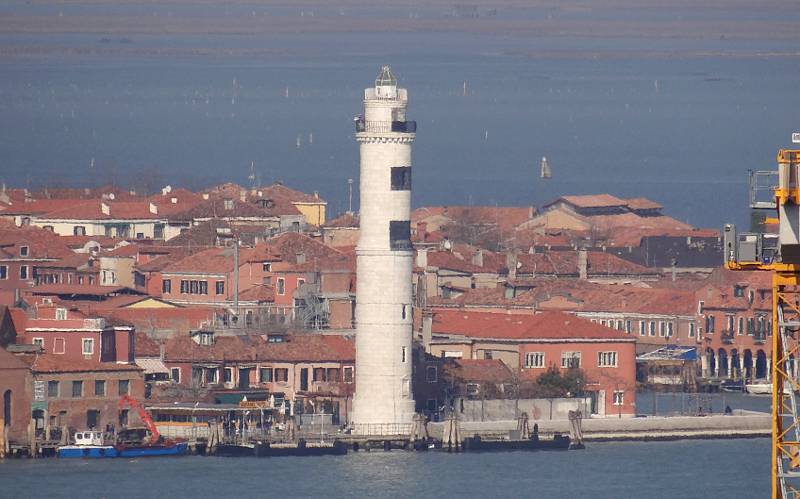 Faro di Murano Lighthouse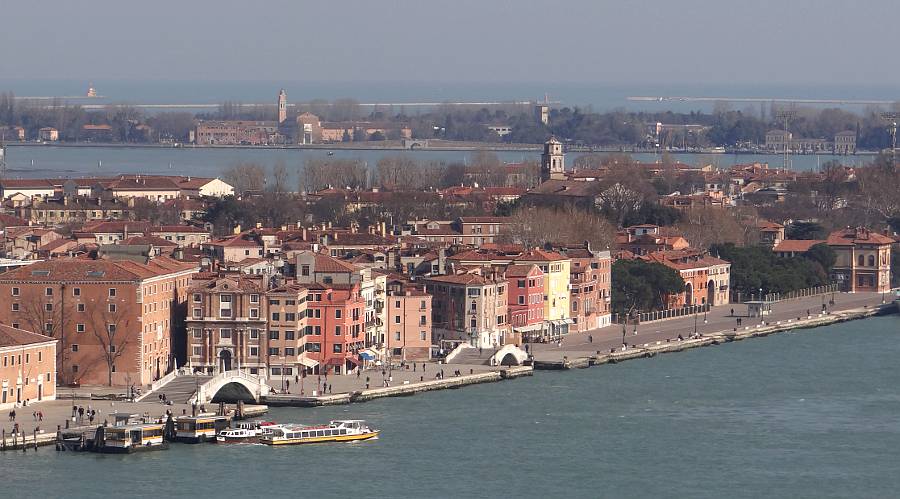 This is part of the area of Castello sestiere which we explored during our first afternoon in Venice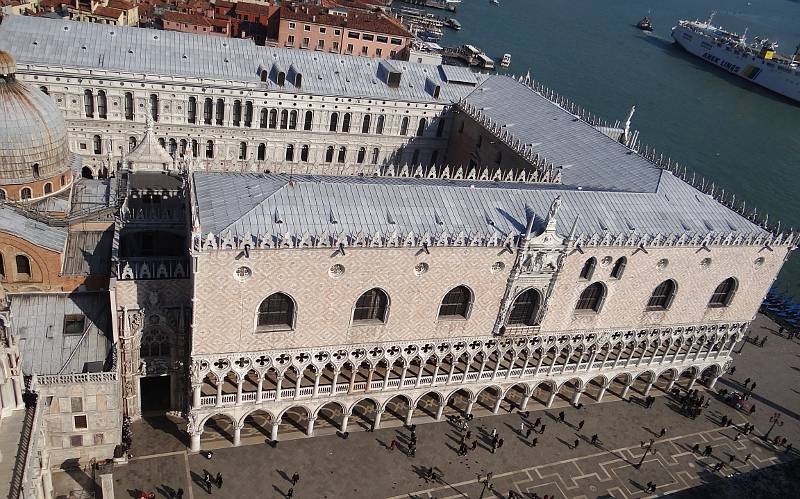 Doge's Palace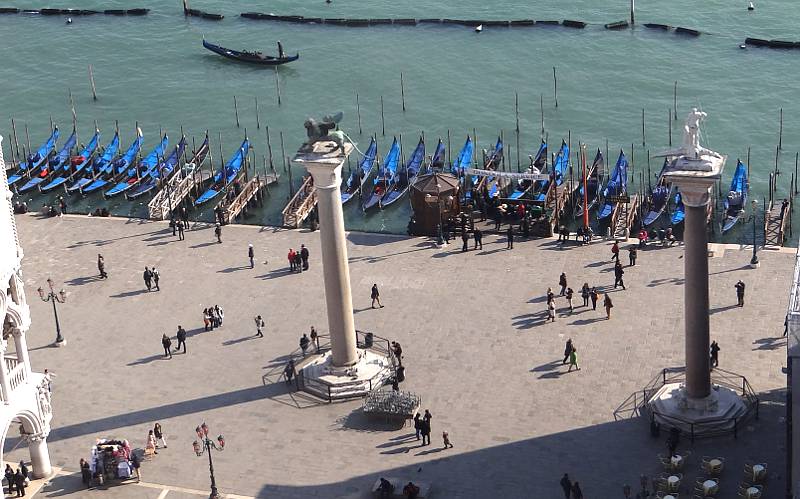 Piazzetta San Marco (the "little Piazza")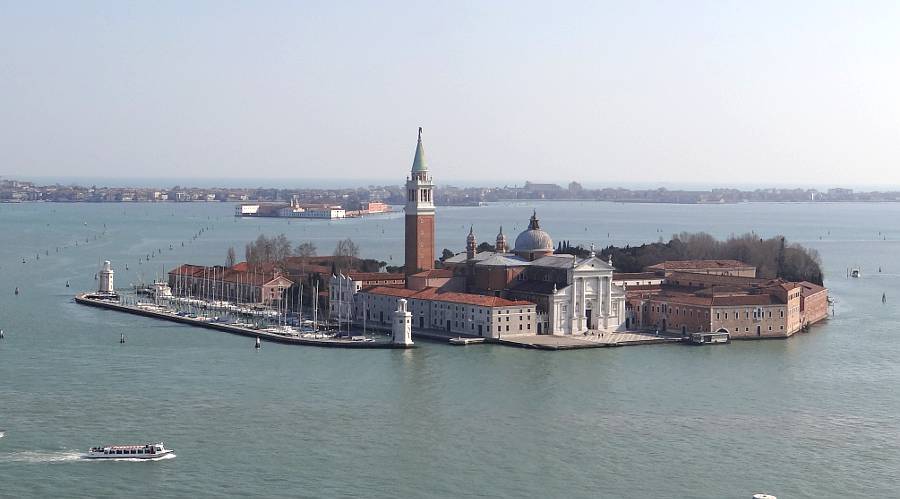 Isola di San Giorgio Maggiore (I warned you that I took a lot of photos of this island and church)
copyright 2012 by Keith Stokes.