Murano
The Glass Island

March 2012 trip to Madrid, Venice, Verona, Milan and Paris.

Venice: Water taxi, Sestiere di Castello, San Marco in the morning,
Murano, Ristorante A Beccafico, Secret Itinerary Tour, Campanile,
Cathedral Basilica, Osteria Ae Sconte, Rialto Markets, Jewish Ghetto,
San Giorgio Maggiore, Santa Maria della Salute, Gondola Ride



Cometa di Vetro (Comet Glass Star) by Simone Cenedese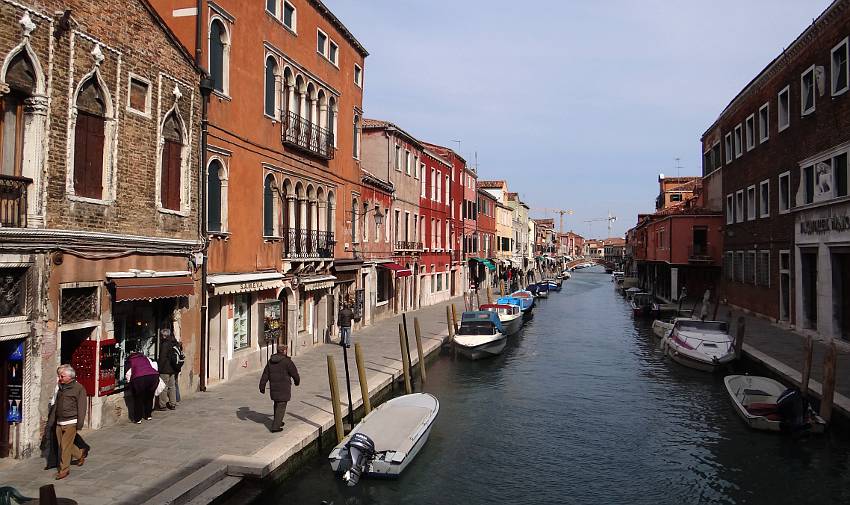 Tuesday continued
We got off the vaporetto at the first stop on Murano island which has been the home of Venice's glass making industry since 1291. We immediately saw shops selling glass and walked along the Fond dei Vetrai, mostly window shopping, but occasionally stepping into shops to look for gifts to take home.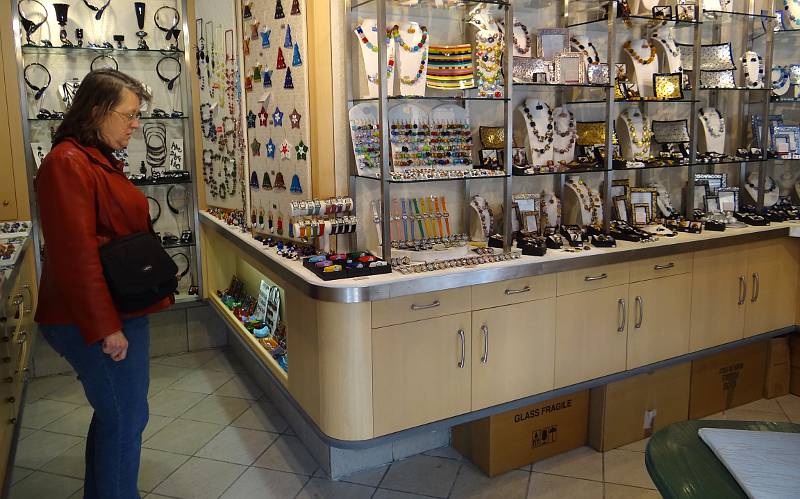 Linda shopping for handmade glass necklaces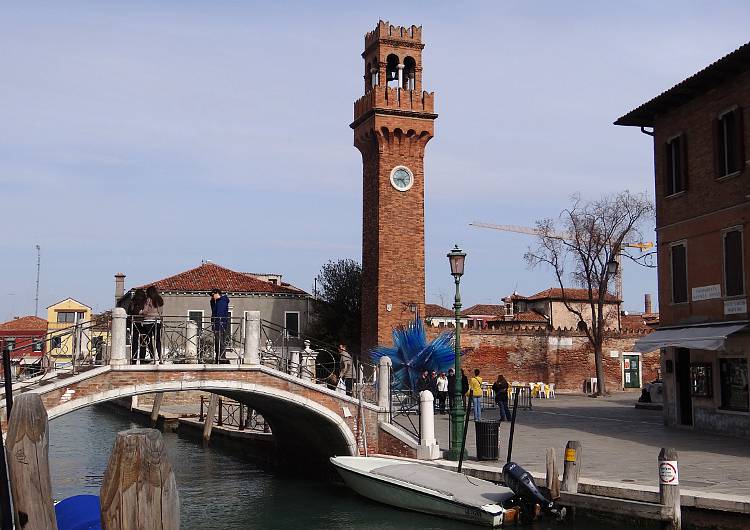 Fondamenta dei Vetrai
Our lunch was at a restaurant which was recommended in the Spiral Guide to Venice, Trattoria Busa Alla Torre. We started with an appetizer of the local spider crab and were surprised that the meat had been removed from the shell, made into a light salad and returned to the shell for presentation. It was delicate and quite good.
Our main dish was the grilled mixed fish for two. When it came out, the waiter showed us the presentation on a tray. Before I realized to take a picture, he stepped away to fillet some items and prepare our two plates. We also ordered a dish of grilled vegetables and I enjoyed this meal a great deal.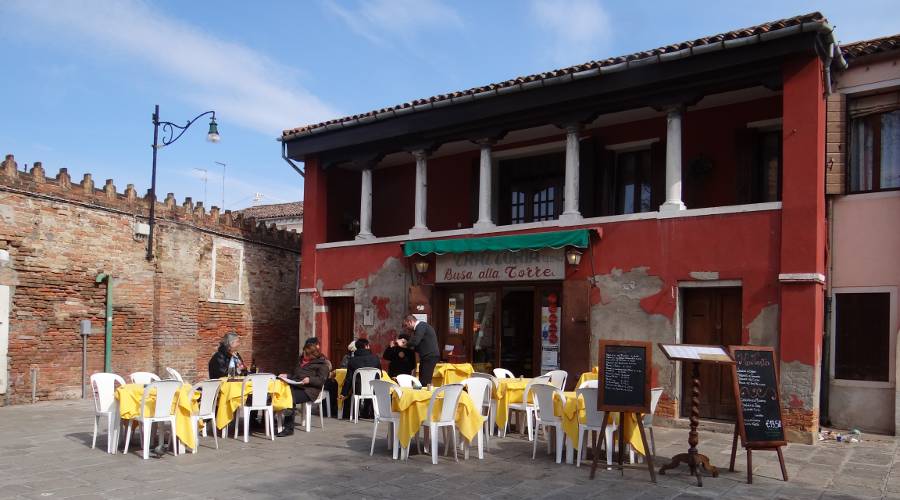 Trattoria Busa Alla Torre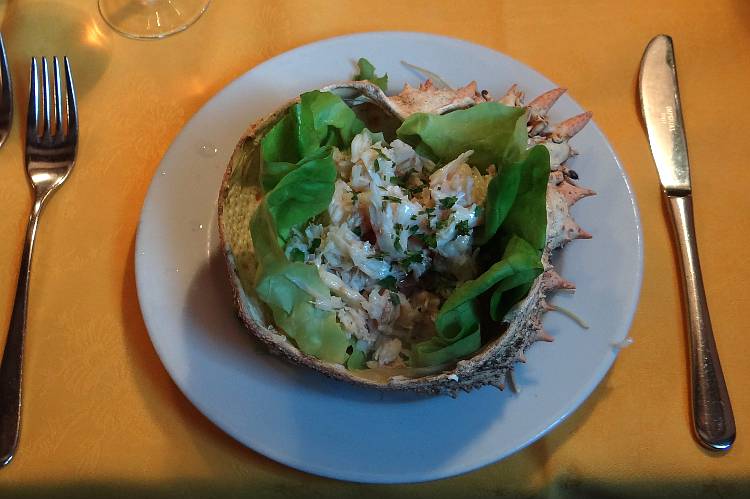 granseola (spider crab) - (15 €)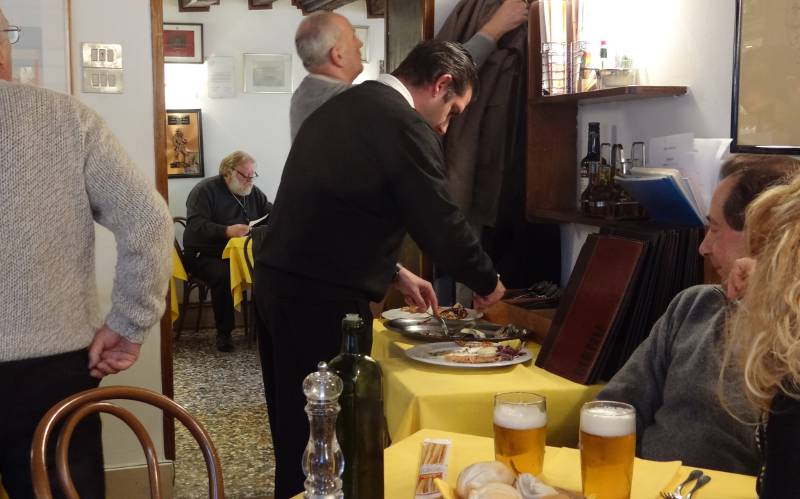 Our waiter filleting and preparing our grilled seafood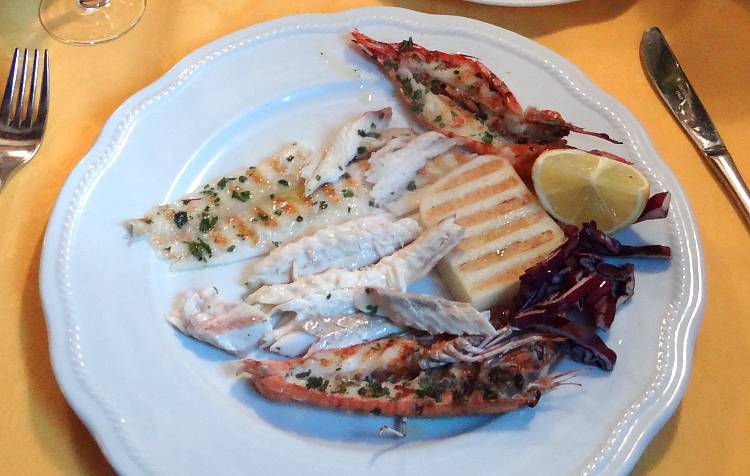 grigliata di pesce (32 € for two servings like this)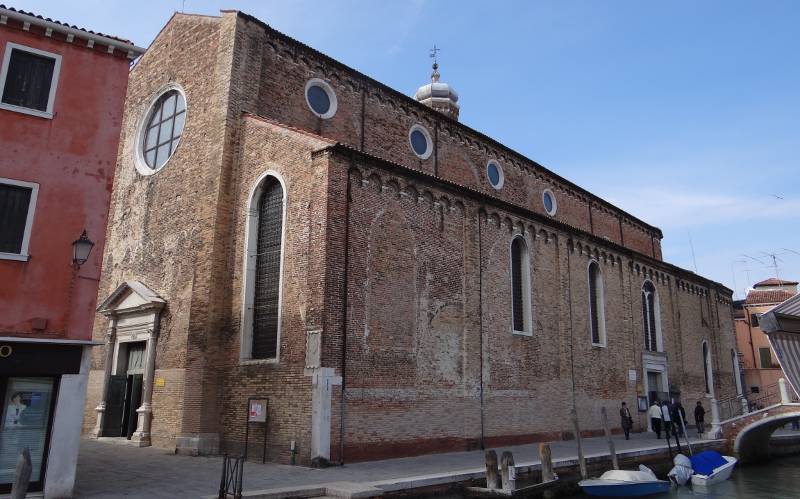 Chiesa di San Pietro martire (St. Peter Martyr), built in 1511 - this was the first church we visited during our trip
and the first of several which did not pert photography inside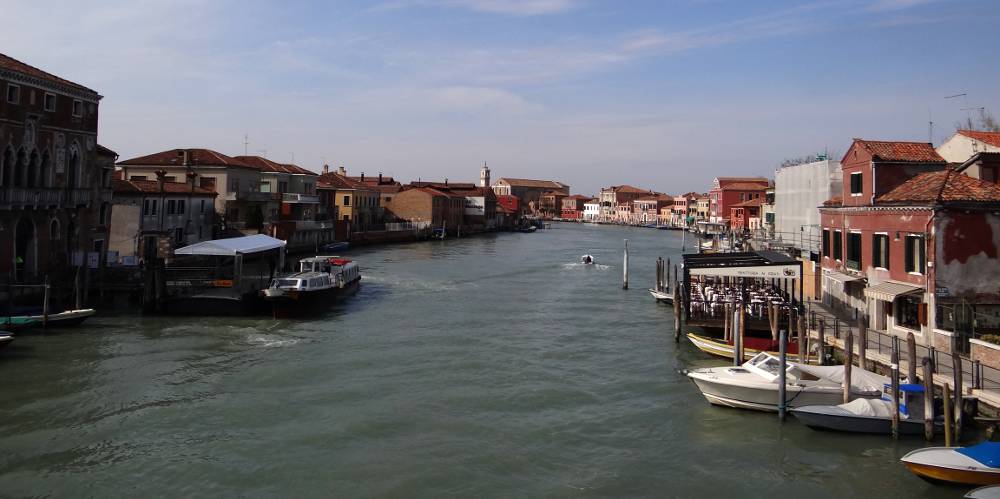 Canale Serenella with a water bus picking up passengers at the Murano Da Mula stop at the left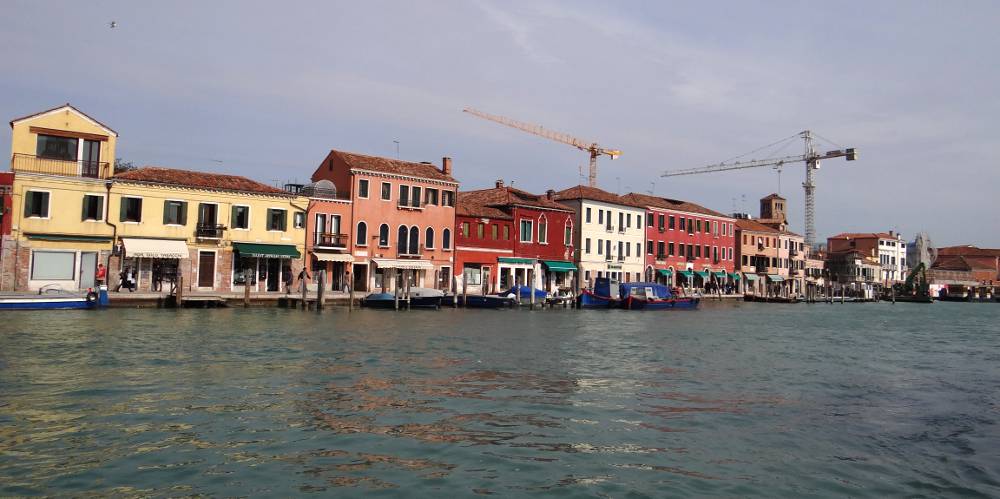 Another shot along the Canale Serenella