Photos from the roof of the Cathedral Basilica of Saint Mark

March 2012 trip to Madrid, Venice, Verona, Milan and Paris.

Venice: Water taxi, Sestiere di Castello, San Marco in the morning,
Murano, Ristorante A Beccafico, Secret Itinerary Tour, Campanile,
Cathedral Basilica, Osteria Ae Sconte, Rialto Markets, Jewish Ghetto,
San Giorgio Maggiore, Santa Maria della Salute, Gondola Ride



Winged lion of Saint Mark on top of a column at the Piazzetta San Marco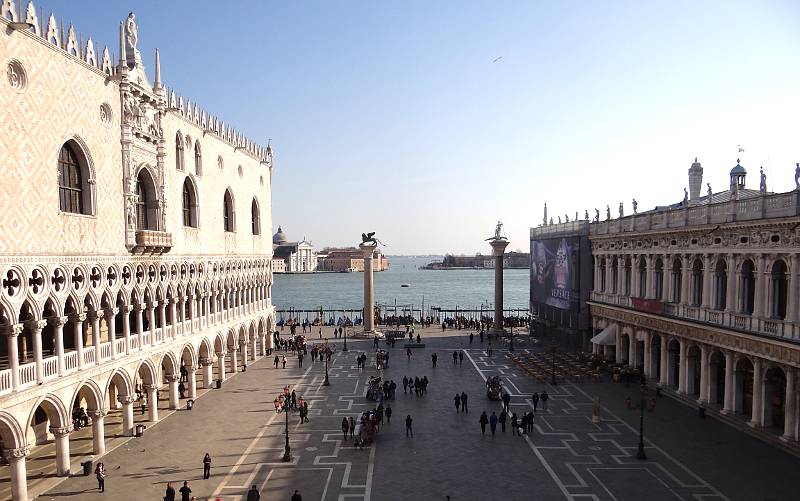 Piazzetta San Marco - I have seen so many paintings of this scene that it was almost unreal seeing it in person

the
Wednesday continued

After touring the top of the Campanile, we crossed to Basilica Cattedrale Patriarcale di San Marco. Admission to the main floor was free, but after taking our time viewing the main floor, we climbed up the steep stairs to the gallery and paid 5 euros to tour the small museum and view the mosaics up close.

The gallery also provided access to the roof where these photographs were taken.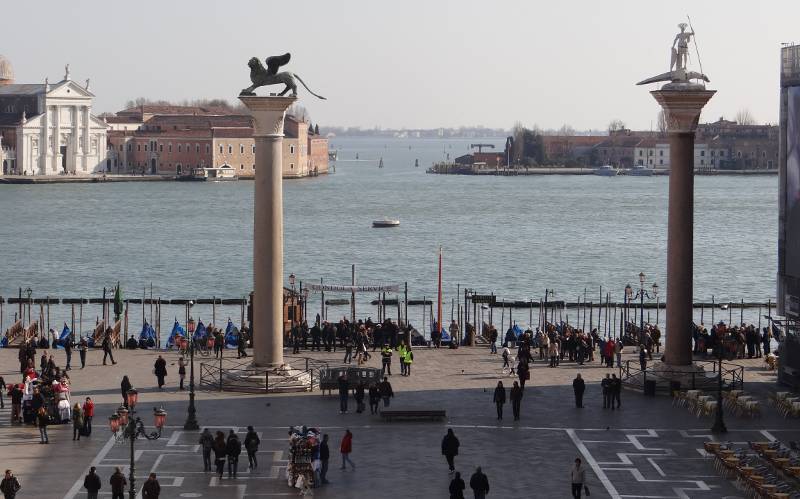 Piazzetta San Marco and the columns topped with the Winged lion of Saint Mark and Statue of Saint Theodore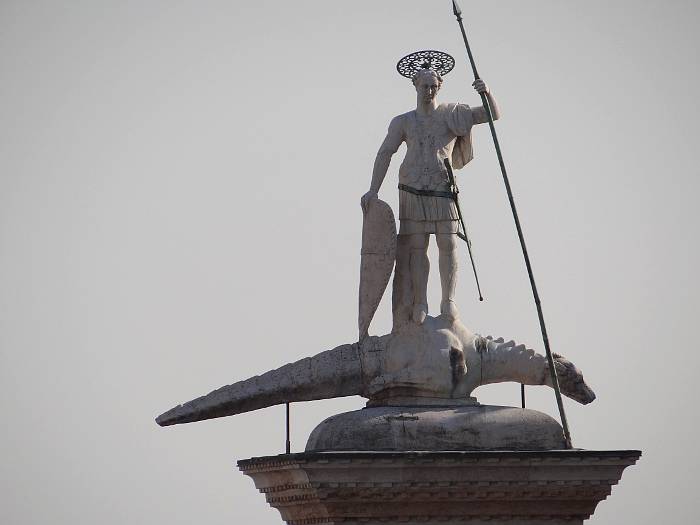 Statue of Saint Theodore with a dragon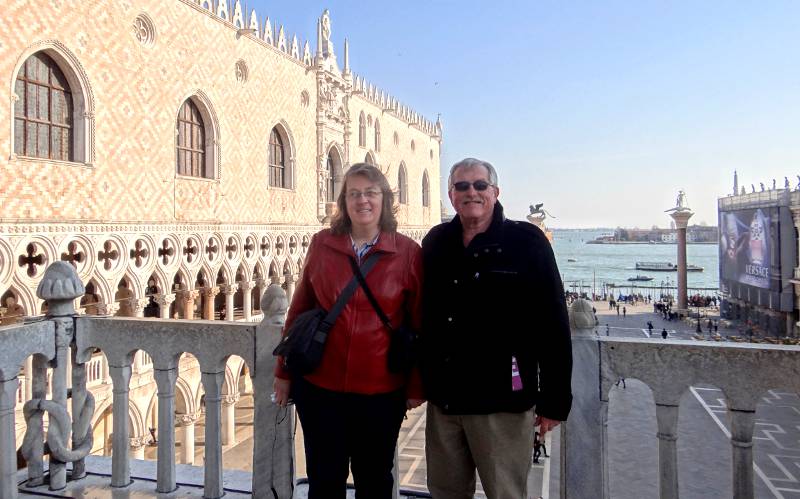 We managed to have our photo taken by someone whose language we did not speak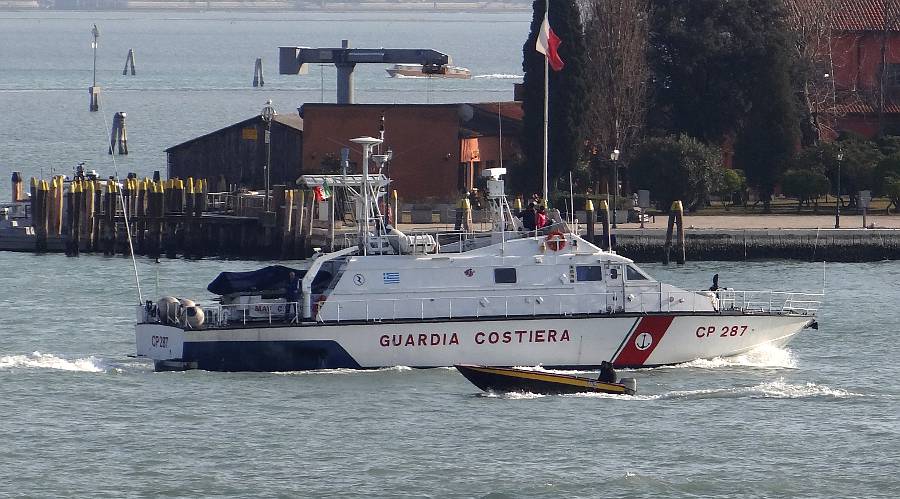 Guardia costiera, Italian Coast Guard 25 meters long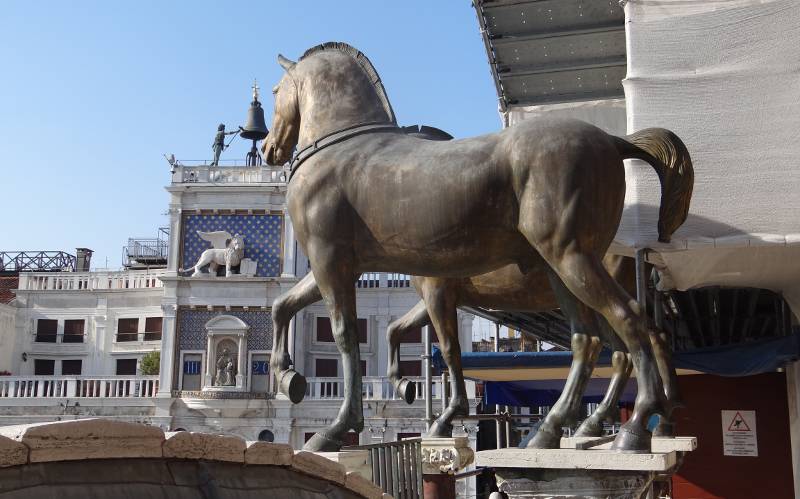 The Triumphal Quadriga or Horses of St. Mark's - these are copies, the originals are in the gallery museum