The Rest of our day on Murano

March 2012 trip to Madrid, Venice, Verona, Milan and Paris.

Venice: Water taxi, Sestiere di Castello, San Marco in the morning,
Murano, Ristorante A Beccafico, Secret Itinerary Tour, Campanile,
Cathedral Basilica, Osteria Ae Sconte, Rialto Markets, Jewish Ghetto,
San Giorgio Maggiore, Santa Maria della Salute, Gondola Ride



venetian rowing club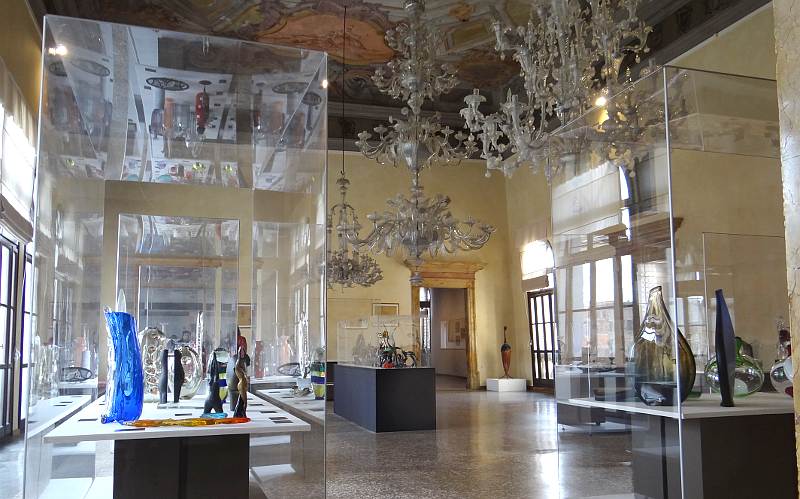 Museo Vetrario (Glass Museum)
Tuesday continued
We went to Murano thinking it would be easy to find and see glass artists at work. When we didn't see any obvious opportunities, we started asking the people in the shops and the restaurant, but mostly got replies that people didn't know, or it had to be arranged as a group. We did have someone tell us where they thought we could see them work and directions back to an area we had already visited, but when traveled there and asked, we were sent off with directions to a totally different part of the island to a place we couldn't find.
The people at the Museo Vetrario (Glass Museum) couldn't even help us.
Near the end of the day, we did find a couple of places that sometimes allow the public to view their artists at work, but in one case "not today" or in the other "in the morning." They were both within about 50 yards of the Faro vaporetto stop.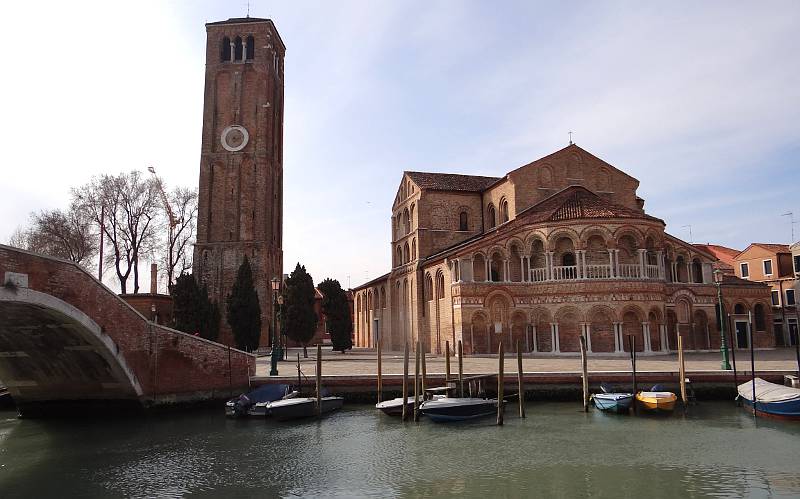 Basilica dei Santi Maria e Donato is known for its 12th Century mosaic floor, the Byzantine mosaic in the apse and
containing the remains of St. Donato and the bones of the dragon he killed with his saliva on the Greek island of Cephalonia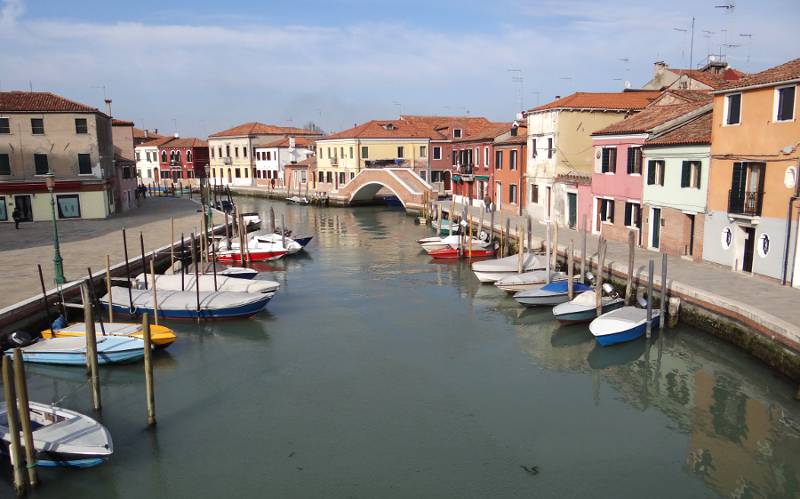 View from the bridge in front of the Basilica dei Santi Maria e Donato
(prints of this photo are available at Finearts America)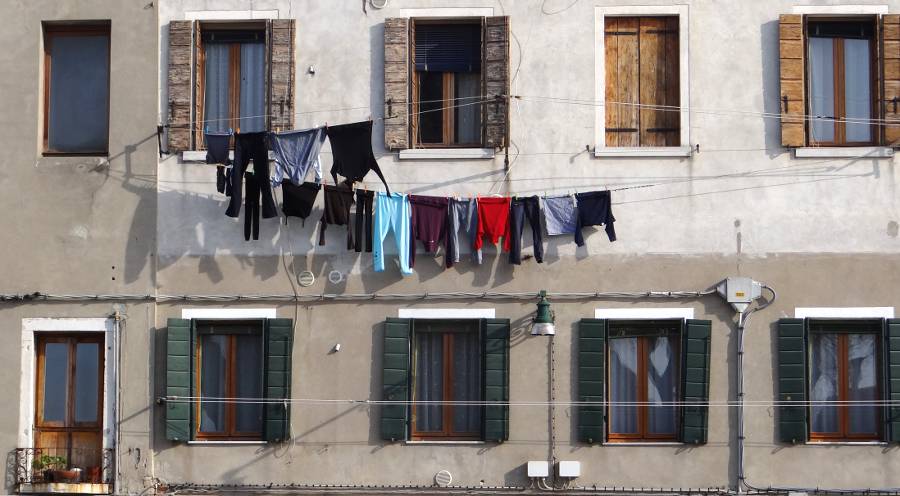 Clothes lines on a building across the canal from the Basilica dei Santi Maria e Donato (prints of this photo are available at Finearts America)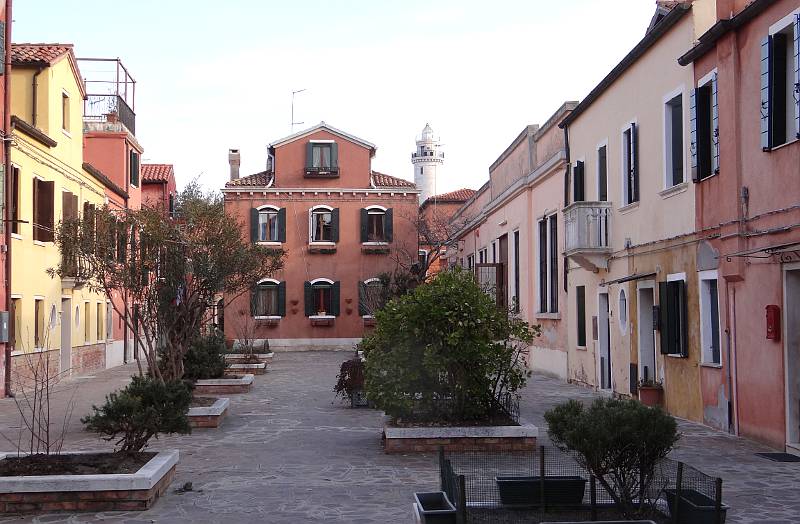 We stumbled across this nice campi while looking for a shortcut to the lighthouse in the distance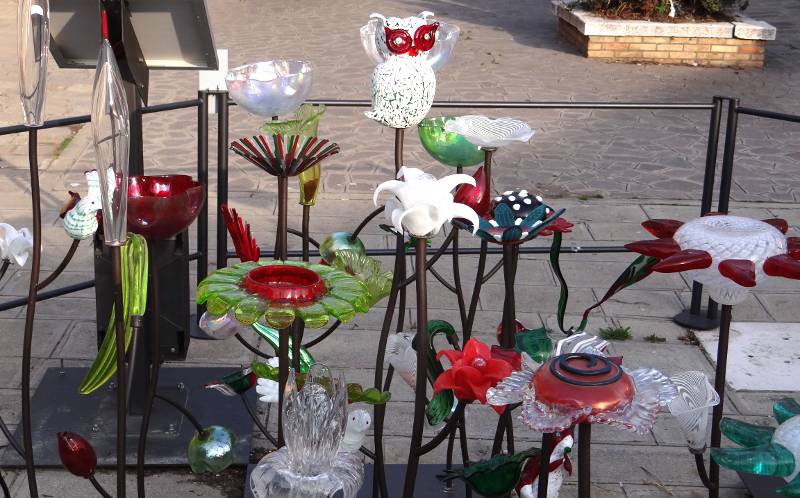 Giardino Italia (Italian Garden) is made of 150 glass elements to celebrate the 150th anniversary of the 1861 Unification of Italy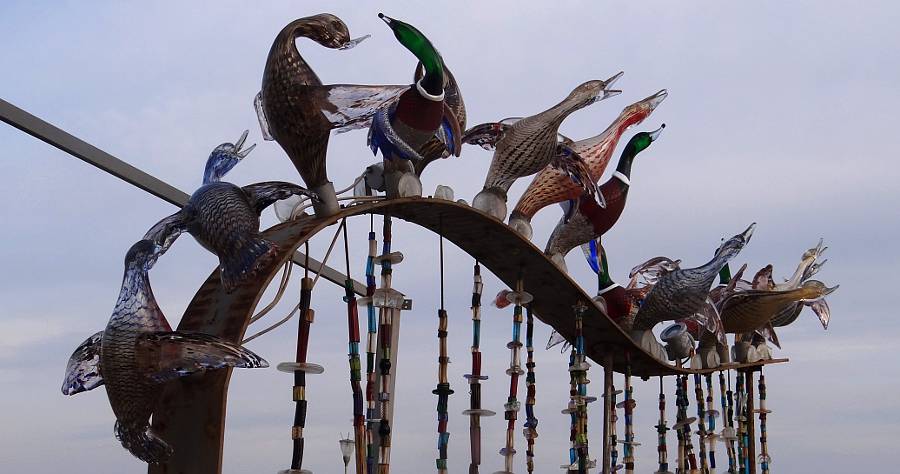 Glass ducks public art near the lighthouse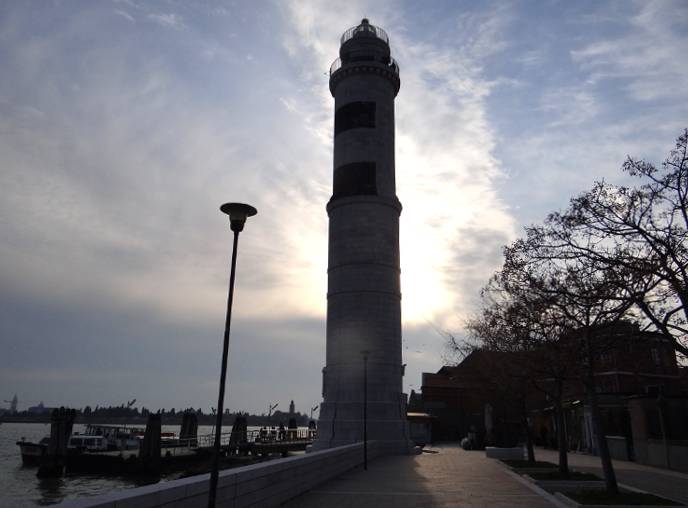 Faro di Murano Lighthouse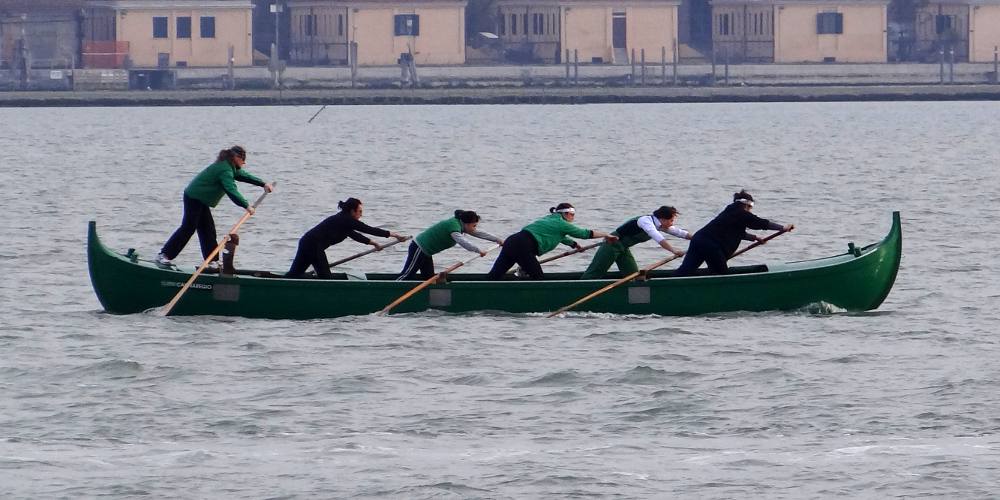 This 6-oared caorline rowing rowing team was practicing off the Muarno shore (prints of this photo are available at Finearts America)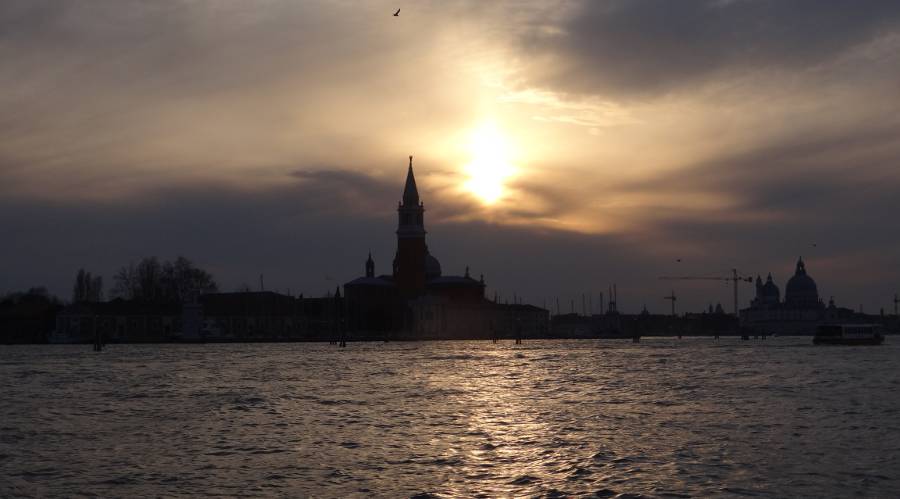 Sun setting behind San Giorgio Maggiore as we return to our hotel (prints of this photo are available at Finearts America)