Lunch at abcQuadri in Saint Mark's Square

March 2012 trip to Madrid, Venice, Verona, Milan and Paris.

Venice: Water taxi, Sestiere di Castello, San Marco in the morning,
Murano, Ristorante A Beccafico, Secret Itinerary Tour, Campanile,
Cathedral Basilica, Osteria Ae Sconte, Rialto Markets, Jewish Ghetto,
San Giorgio Maggiore, Santa Maria della Salute, Gondola Ride



Grancaffè & Ristorante Quadri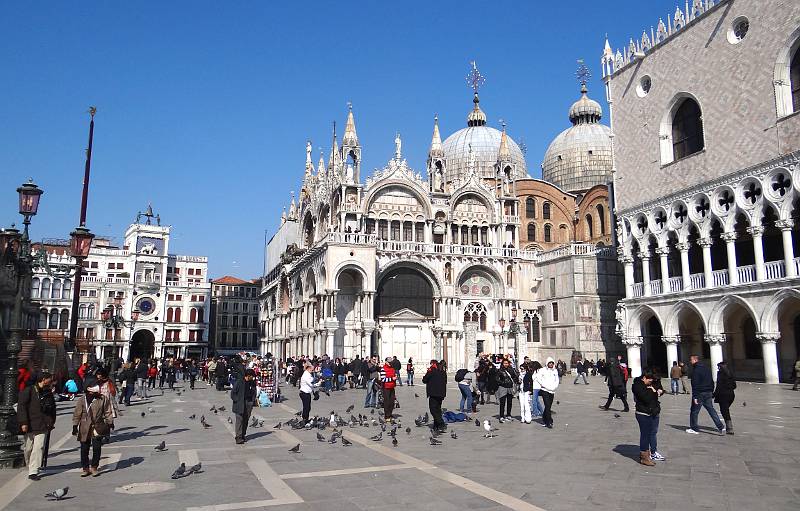 Basilica of Saint Mark (Basilica Cattedrale Patriarcale di San Marco)
Wednesday continued
Leaving the Doge's Palace, we took advantage of the clear sunny day to take more photos on Saint Mark's Square, then looked for a place for lunch.
We didn't want to take the time to leave Saint Mark's Square, but didn't want to have an over the top expensive lunch. Ristorante Quadri is a one star Michelin restaurant, upstairs overlooking the Square, but we selected their casual restaurant, abcQuadri, on the main floor and still had a great view of the activity on the square. abcQuadri is more casual and serves "simple dishes, the ABCs of Italian cuisine."
My favorite dish by far was the fish soup (Zuppa di pesce). Not so much for the fish (it could have used more), but for the broth. It was reach and very flavorful, like the broth in a really good mussel dish.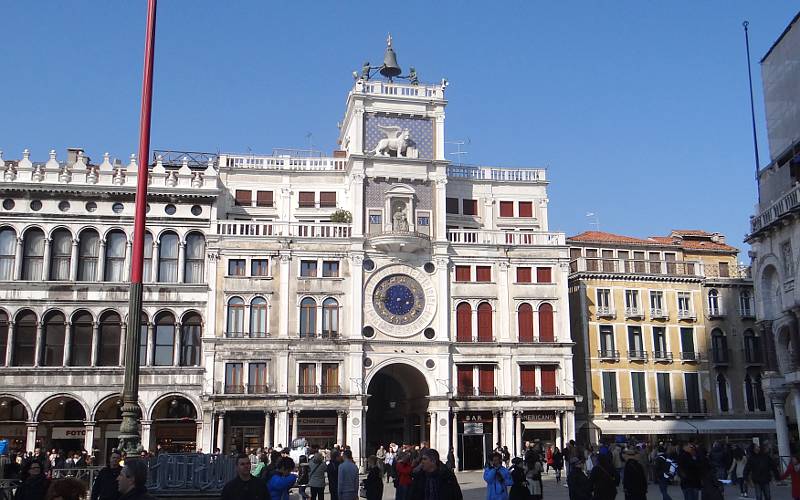 St. Mark's Clock Tower and the clock date from the last decade of the 15th century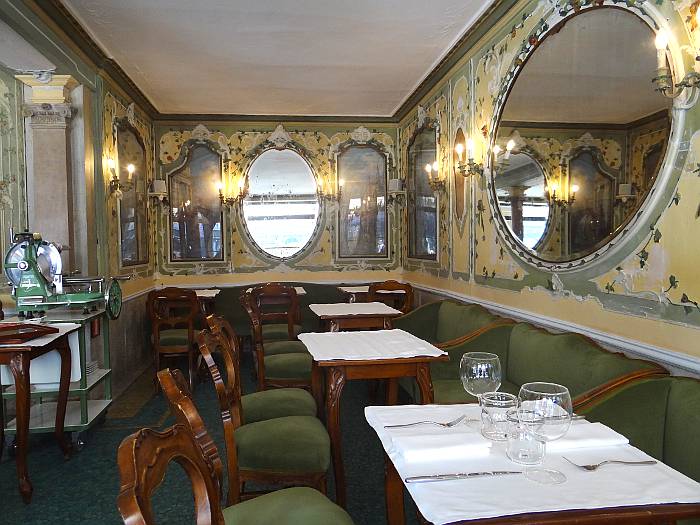 Dining room of abcQuadri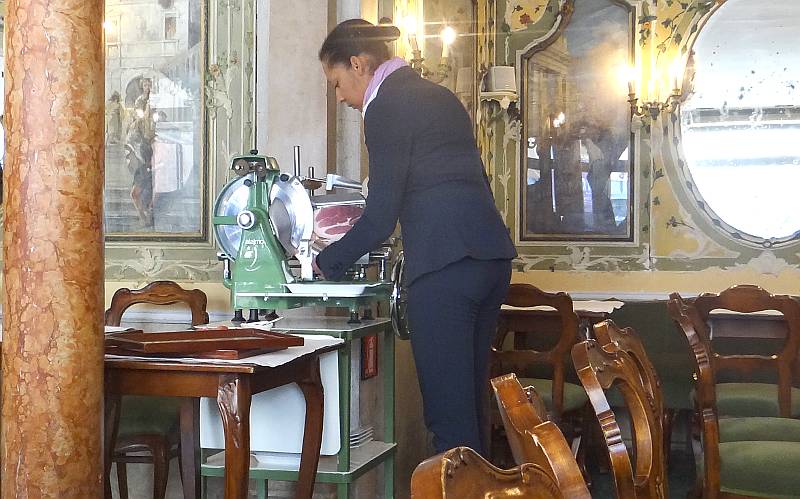 Cutting slices of prosciutto and cold cuts on a classic meat slicer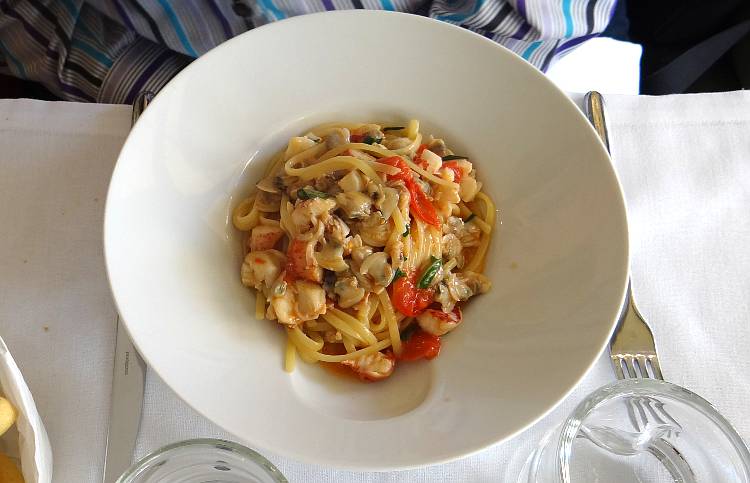 Linguine Astice (28 €)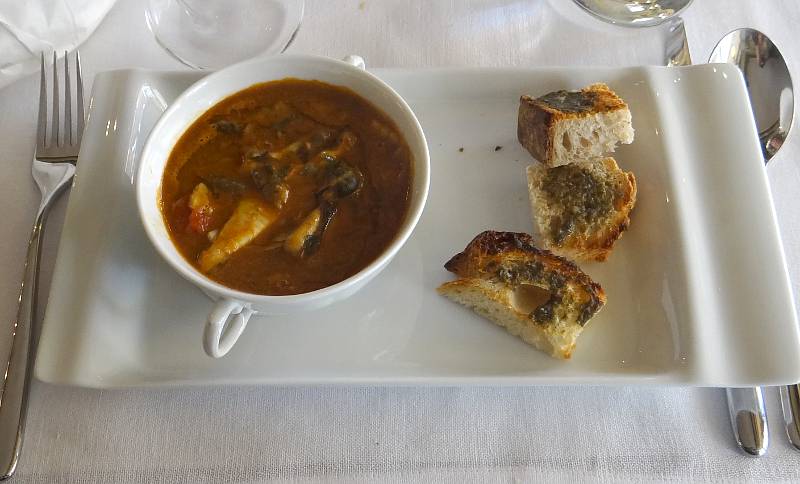 Zuppa di pesce (25 €)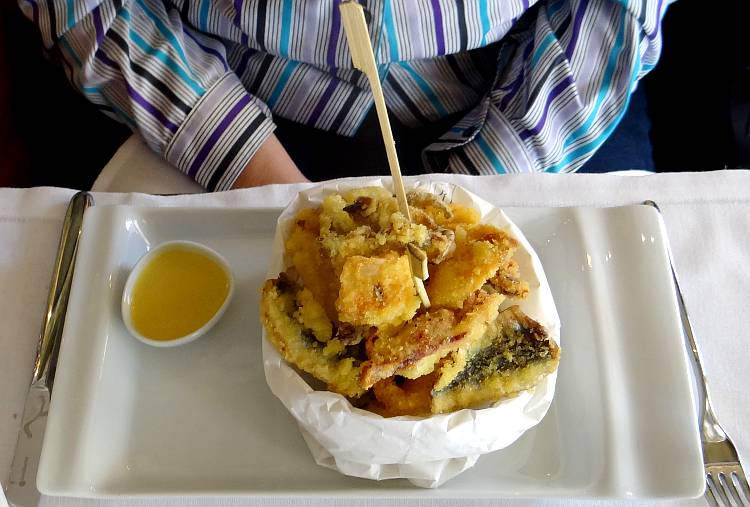 Scartosso de pesse - Venetian style fried fish with Quadri sauce (28 €)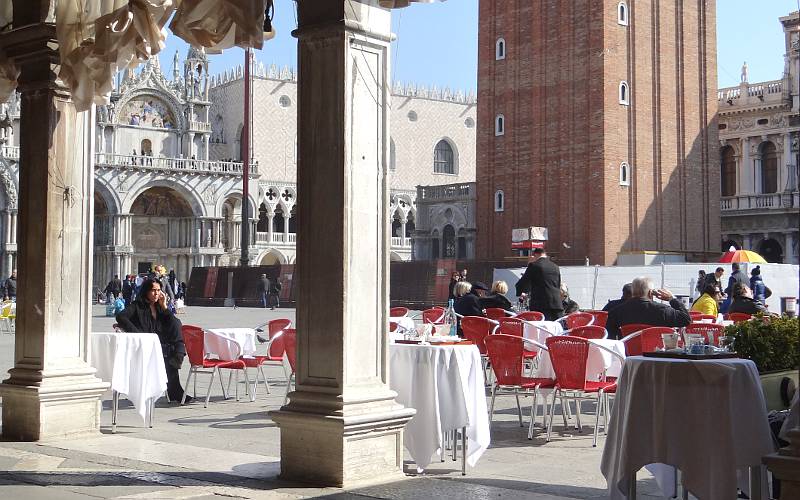 View from our table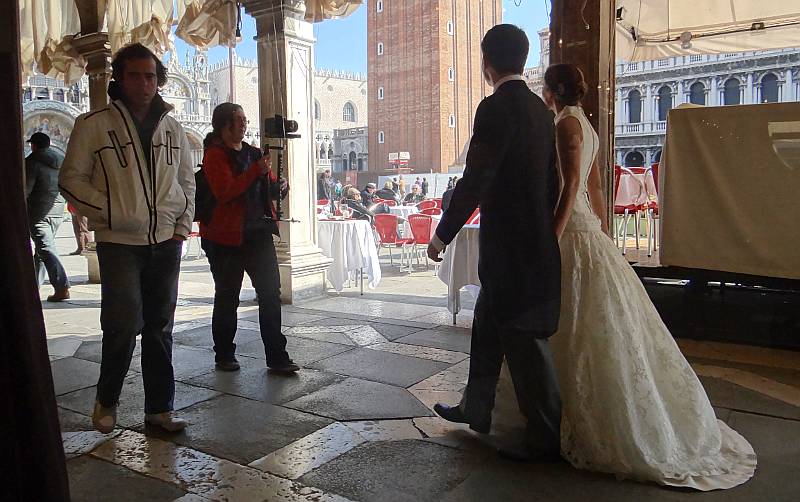 Yet another bride and groom, being videotaped walking down the arcade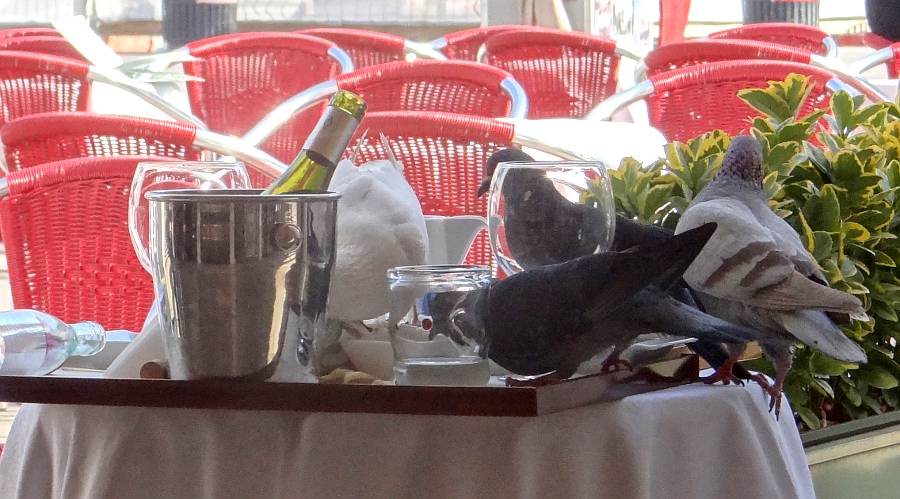 Pigeons raiding one of the restaurant trays (prints of this photo are available at Finearts America)