Lunch and a cruise on the Grand Canal

March 2012 trip to Madrid, Venice, Verona, Milan and Paris.

Venice: Water taxi, Sestiere di Castello, San Marco in the morning,
Murano, Ristorante A Beccafico, Secret Itinerary Tour, Campanile,
Cathedral Basilica, Osteria Ae Sconte, Rialto Markets, Jewish Ghetto,
San Giorgio Maggiore, Santa Maria della Salute, Gondola Ride


Bells on the roof of The Church of San Marcuola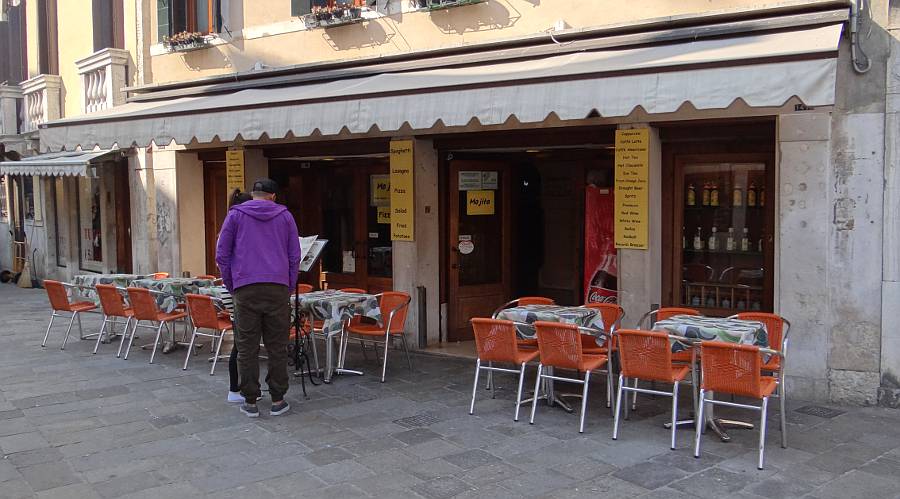 Bar Bollicine snack bar
Thursday continued
On the way back to the Grand Canal, we stopped for lunch at Bar Bollicine. Other than meals in airports or train stations, it was the least expensive and least interesting meal of the trip. The total for our meal was 23 euros.
I had the antipasto di mare (seafood appetizer) and Linda had the prosciutto (pizza with tomato, mozzarella, oregano & ham).
This was the first restaurant where I had seen spritz listed on the menu and I had been wanting to try the Venetian aperitif. I didn't cared much for the liquor mixed with white wine and sparkling mineral water.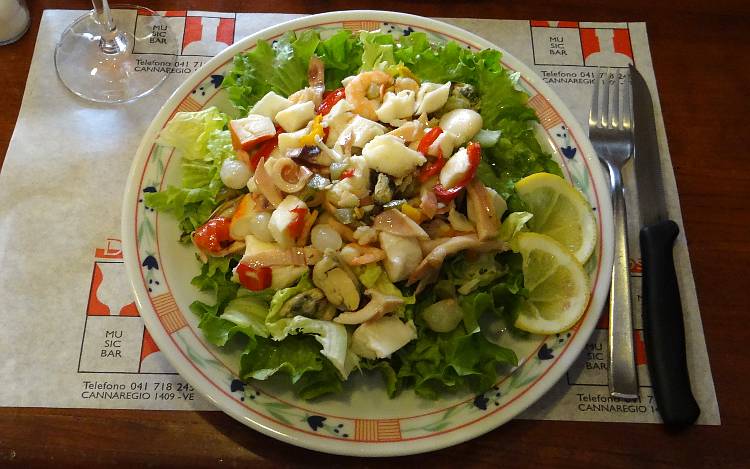 antipasto di mare (9 €)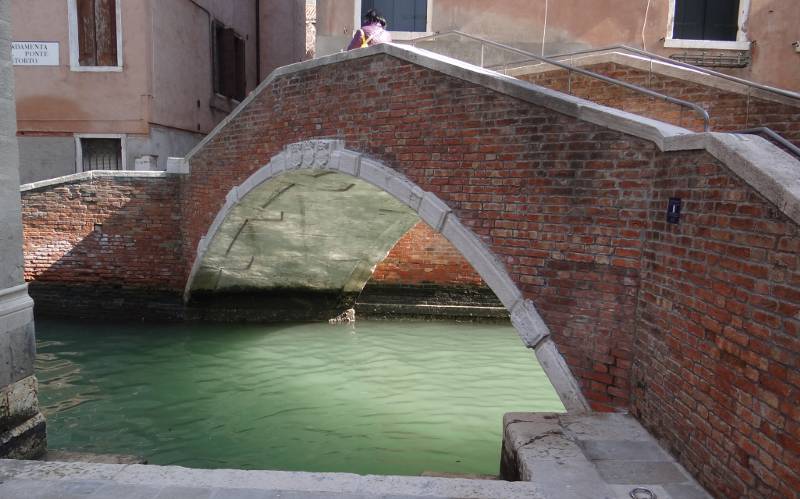 On our walk back to the Grand Canal, we liked the way the light was reflecting on the bottom of this bridge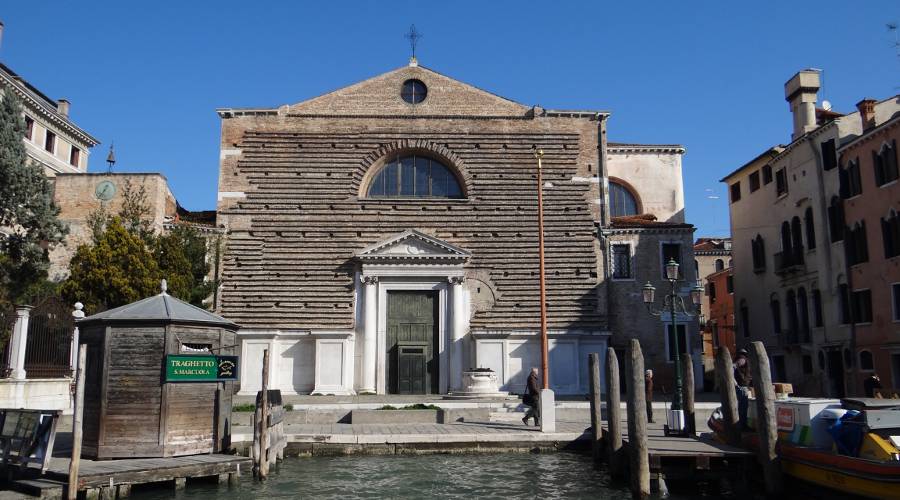 The 12th Century Church of San Marcuola was right next to the San Marcuola Vaporetto stop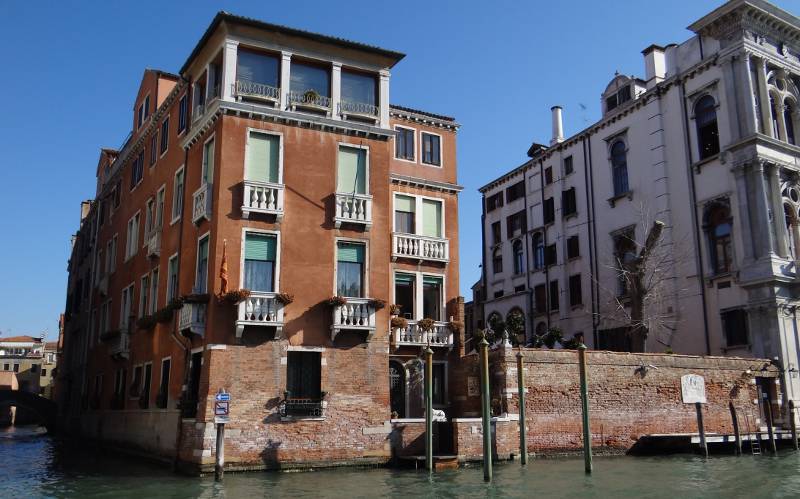 Palace near the Church of San Marcuola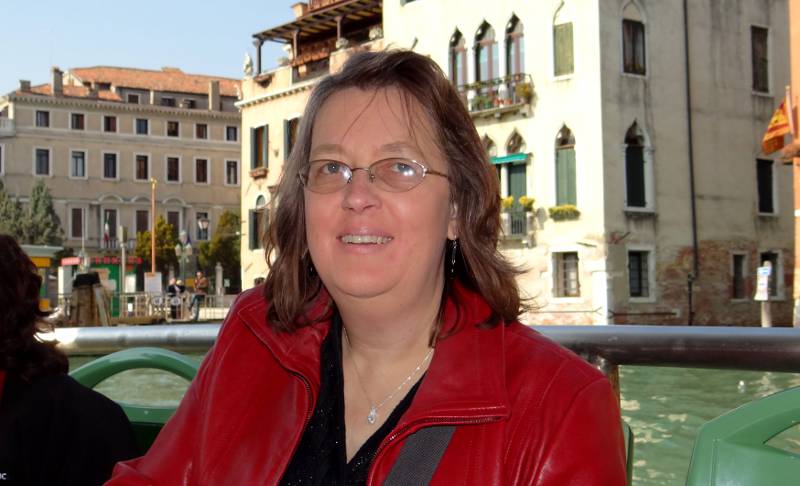 Linda on the Grand Canal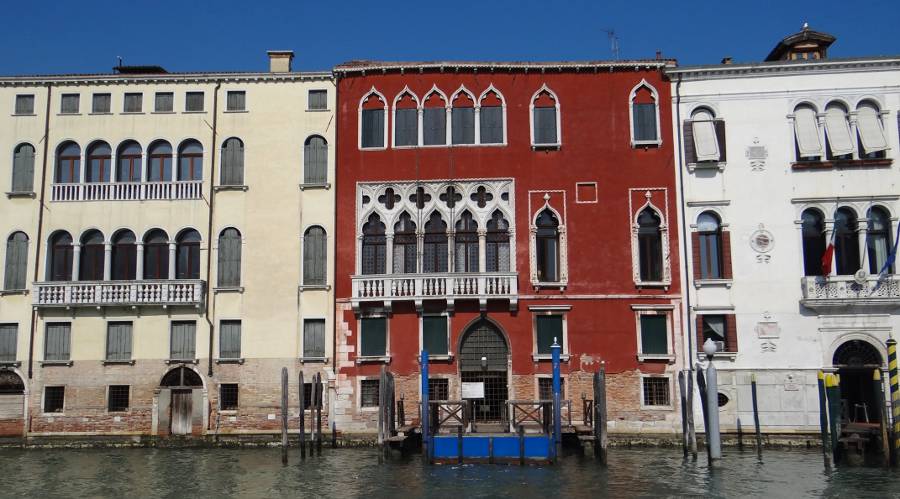 Palaces on the Grand Canal near the Casinó Municipale di Venezia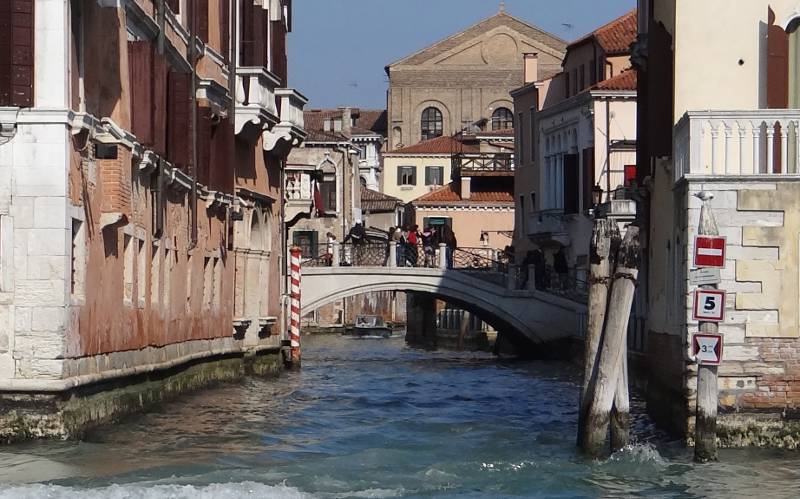 The building at the back is the Scuola Grande della Misericordia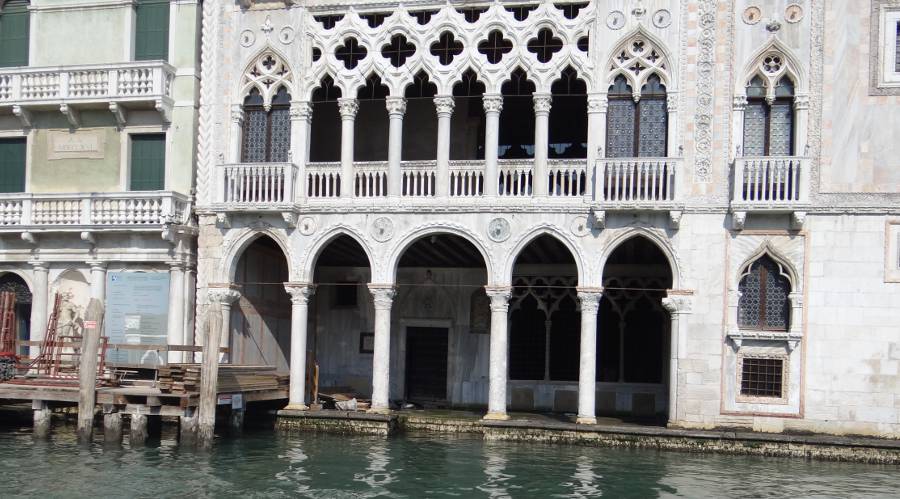 Ca' d'Oro (Palazzo Santa Sofia) was built between 1428 and 1430, it is now open to the public as a gallery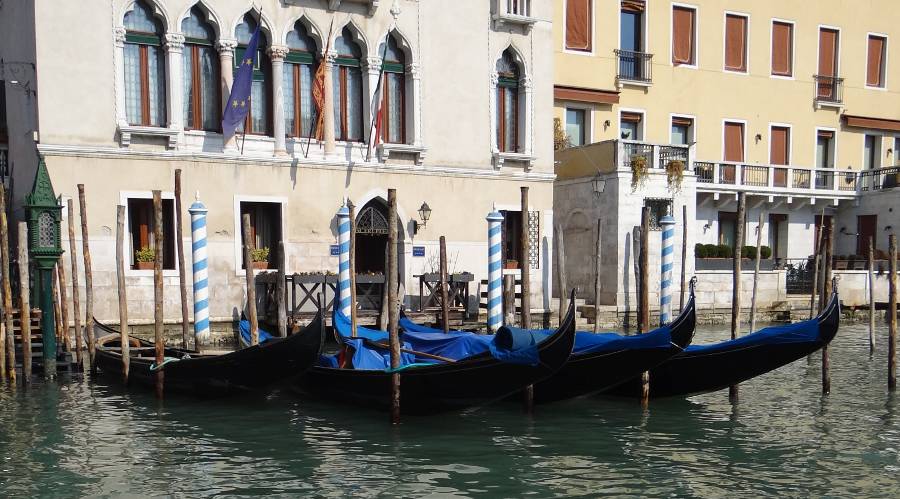 Hotel Foscari Palace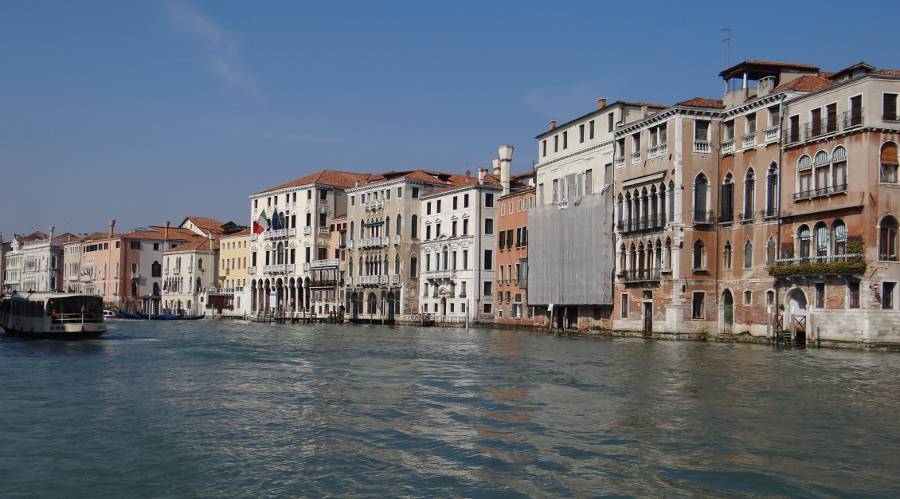 Palaces just above the Rialto Bridge include Palace Michiel dalle Colonne (with the flags), Palace Michiel del Brusà (two buildings to the right),
Palazzo Smith Mangilli Valmarana (with white chimneys), The Palace Ca' Da Mosto (being repaired), Palace Bollani Erizzo (extreme right)