Final evening in Venice

March 2012 trip to Madrid, Venice, Verona, Milan and Paris.

Venice: Water taxi, Sestiere di Castello, San Marco in the morning,
Murano, Ristorante A Beccafico, Secret Itinerary Tour, Campanile,
Cathedral Basilica, Osteria Ae Sconte, Rialto Markets, Jewish Ghetto,
San Giorgio Maggiore, Santa Maria della Salute, Gondola Ride

Chiavalin Tiziano wrapping up our glass vase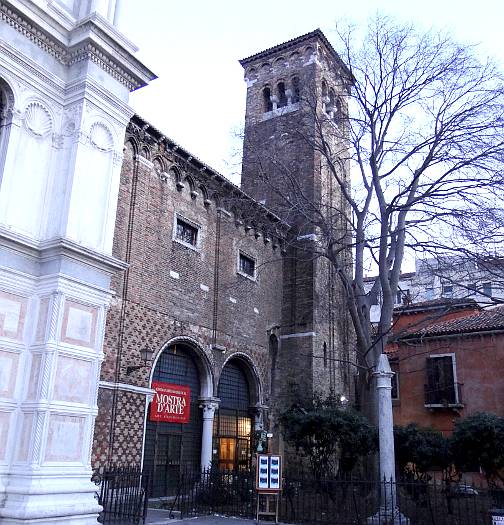 Chiesa di San Zaccaria 13th Century bell tower (campanile)
Thursday continued
As the sun went down, we turned to walk through some areas we hadn't yet visited in the the nearby neighborhood. Just a short distance away, we found Chiesa San Zaccaria. San Zaccaria is dedicated to St. Zacharias, the father of John the Baptist and it supposedly contains his body. The present church is a mixture of Gothic and Renaissance styles and was built between 1444 and 1515. There have been churches at this location since the 9th century and eight Doges are buried in the crypt which dates from those earlier buildings.
There was a coin box where the interior lights could be turned briefly on, but they only worked with a .5 euro coin and we didn't have any and daylight was quickly fading. The most famous painting inside the church is Bellini's last Madonna with child and saints, which was painted in 1505. There are also works by Giovanni Bellini, Antonio Balestra, Giovanni Domenico Tiepolo, Palma the Elder, Van Dyck, Tintoretto, Angelo Trevisani, and Giuseppe Salviati.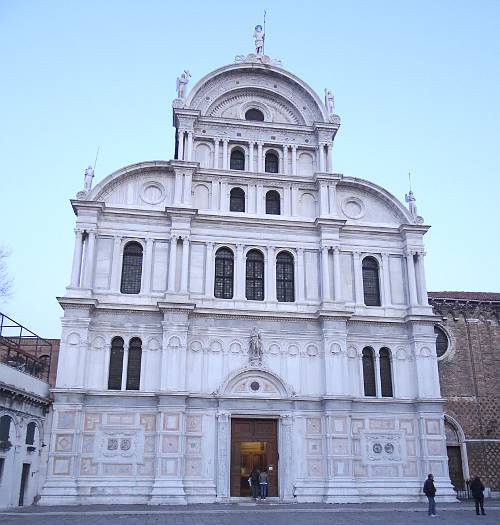 Chiesa San Zaccaria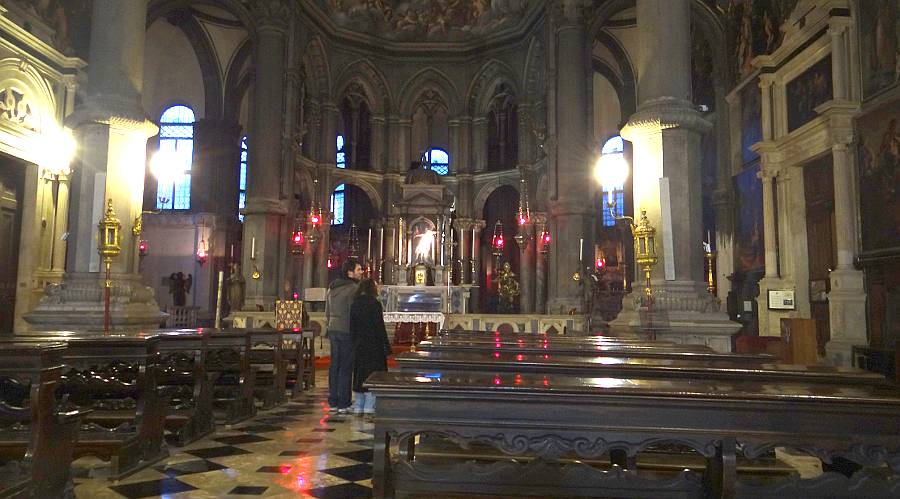 Considering the very low light, this photo of the interior of the Chiesa San Zaccaria turned out fairly well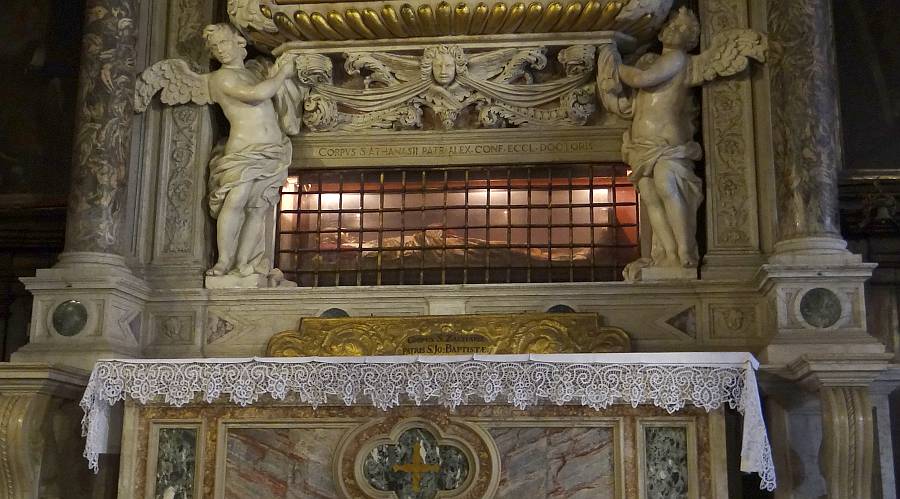 Body of Athanasius of Alexandria, known as Saint Athanasius the Great, the 20th bishop of Alexandria who died in 373
We continued walking along a canal on the Fondamenta de l'Osmarin in area which had some shops and restaurants. A glass shop caught Linda's eye. We saw an artisan blowing glass in the back and went on into the small shop. All of the glass in the shop was made by Chiavalin Tiziano using glass rods manufactured in Murano. Linda fell in love with a small vase in her colors and I purchased it for her.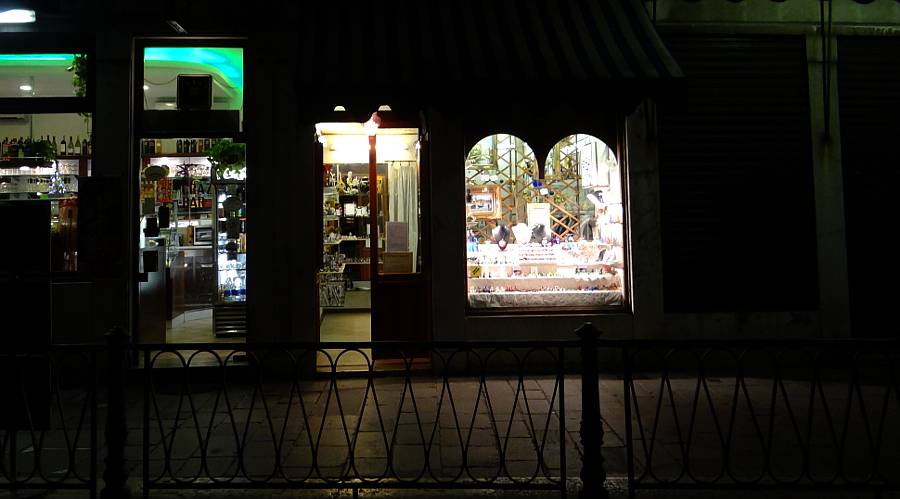 Ditta Chiavalin Tiziano
We had supper at a restaurant near our hotel, which had been closed when we tried to go there on Monday - Trattoria Alla Rivetta. Trattoria Alla Rivetta turned out to be quite touristy (the menu was in 8 languages), but the staff were fun and we had a good time.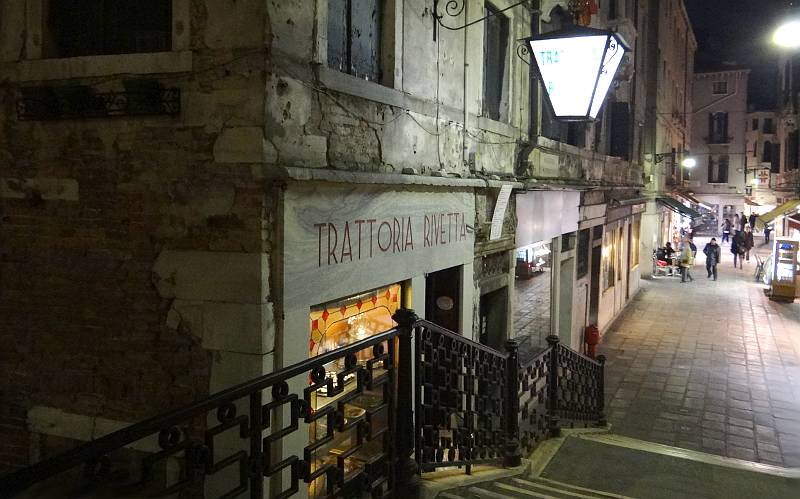 Trattoria Alla Rivetta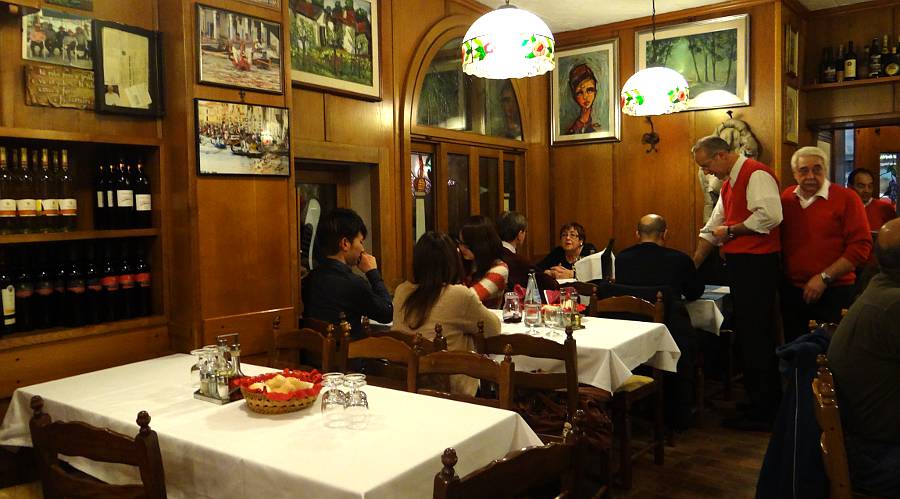 The waiters were fun - the one with white hair at the right was ours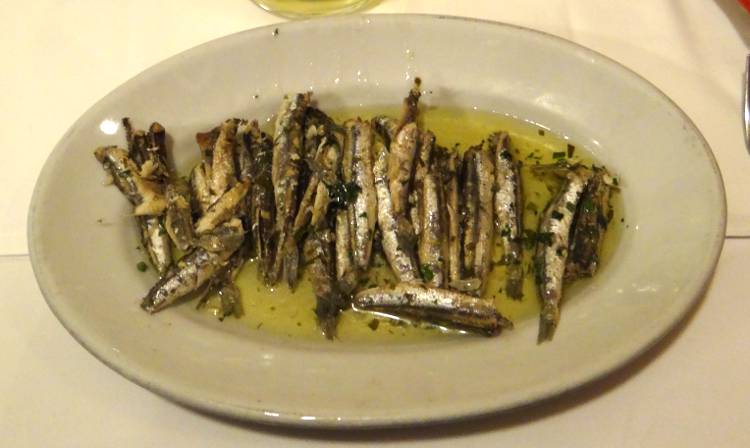 Greek style fresh anchovies (10 €) tasted just like caned sardines to me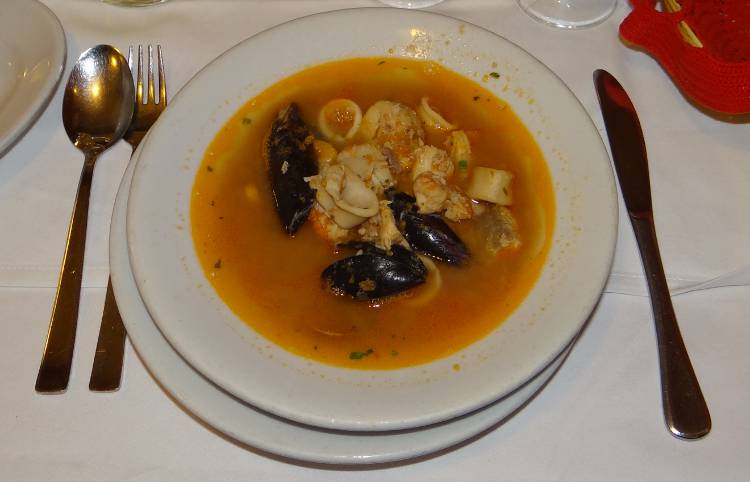 Fish soup (14 €) - this one didn't compare to the ones I had the day before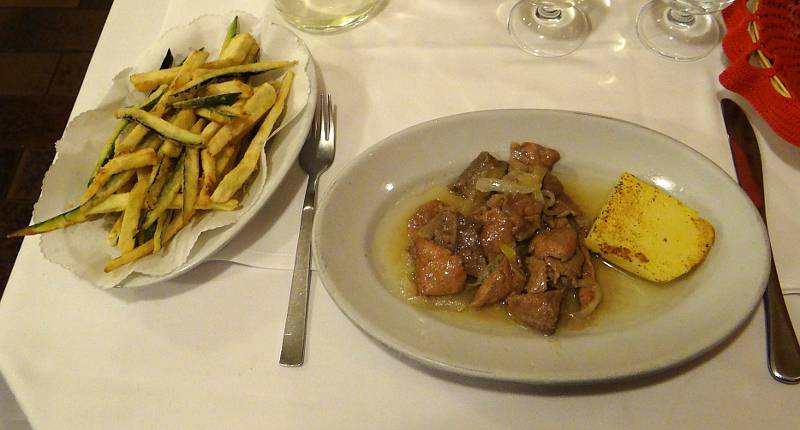 Fried vegetables (5 €) and Venetian style calf's liver fried with onion (13 €) was the best dish
After supper we walked more back allies and on to San Marco for one last time. The moon had just come up as we arrived so I tried a few more photos.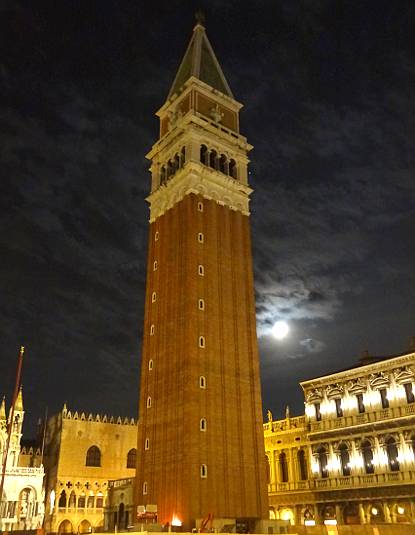 St. Mark's Campanile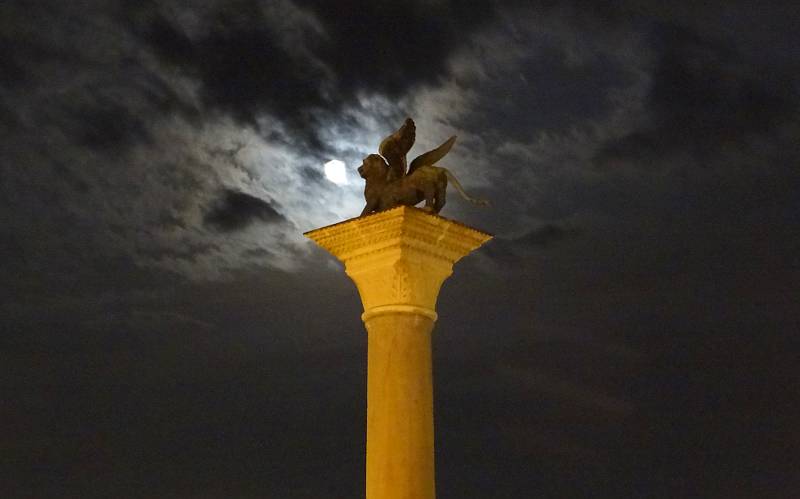 The winged Lion of St. Mark on Piazza San Marco in Venice, Italy (prints of this photo are available at Finearts America)